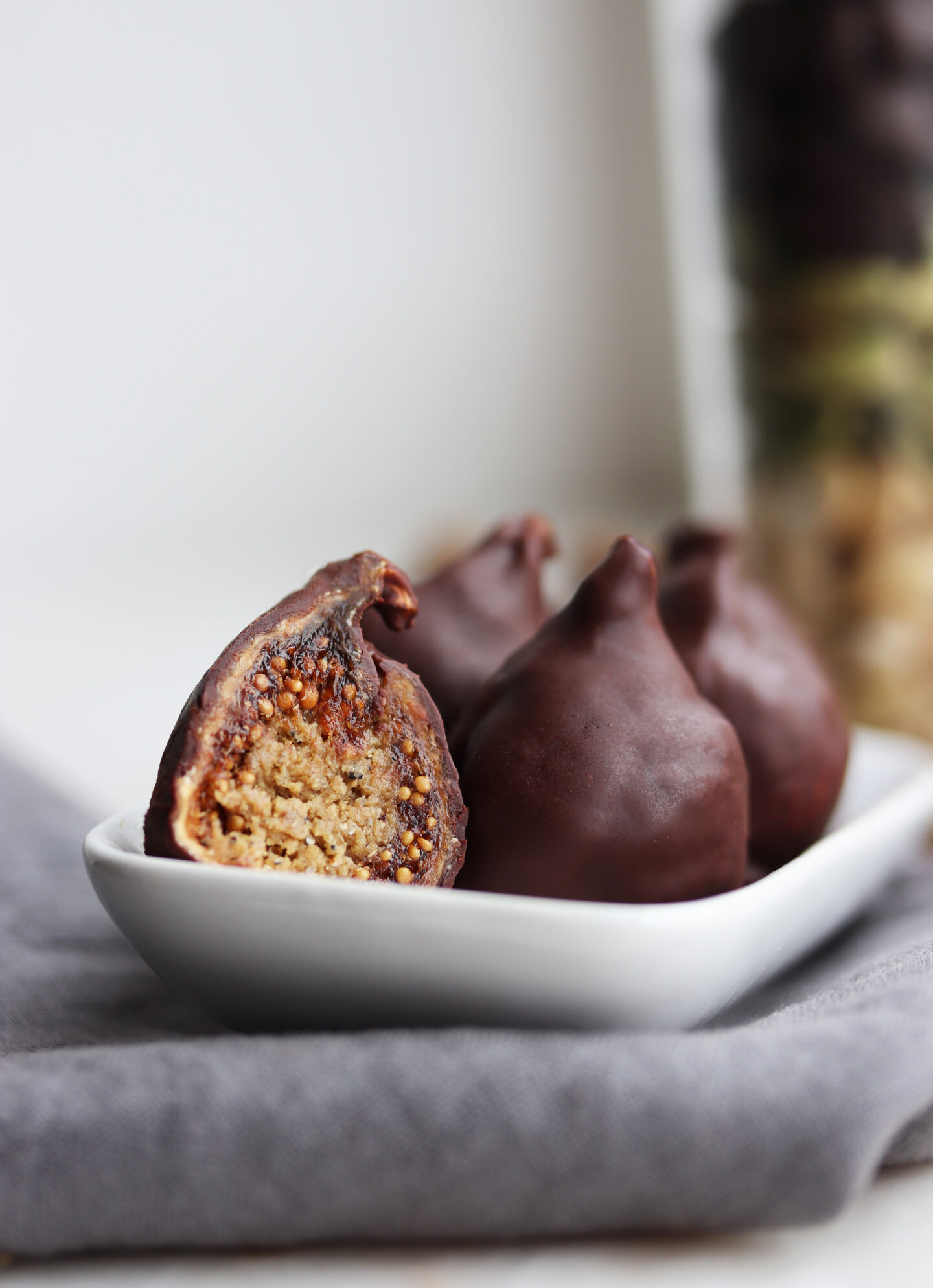 A couple of weeks ago, my mother and I went to the sweetest confectionery shop in a town nearby. Of course, we bought a whole bunch of different expensive, interesting, but most importantly delicious chocolates, but we also purchased a specifically marketed vegan fig pralines. After the intense chocolate shopping, we decided to have one each for a snack. Oh my, they were delicious! They were filled with some creamy delicious filling and coated in a perfectly dark chocolate. Naturally, I hade to recreate them! This is my version infused with lots of delightful cardamom, to give this recipe a twist. Of course, you can skip the cardamom, but I really think it takes these pralines to the next level. In addition, as the festive season is approaching, I also think cardamom is the perfect spice to start giving you that festive feel.
Anyhow, I can't wait to start sharing my even more festive recipes that I've planned for December. However, these work just as well during the summer served along strawberries and other summery fruit dipped in chocolate. Enough said, i believe the pictures speak for themselves. Enjoy!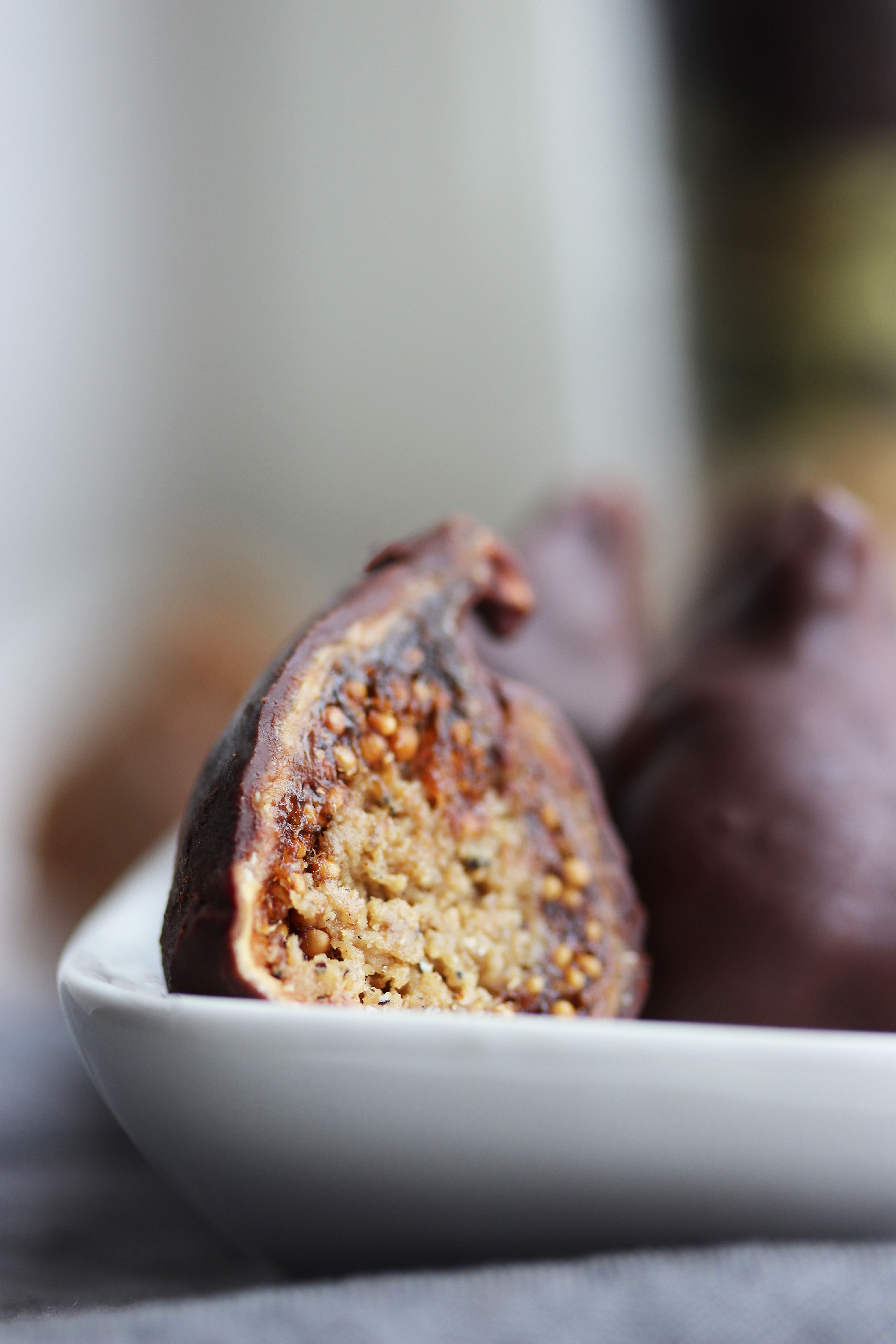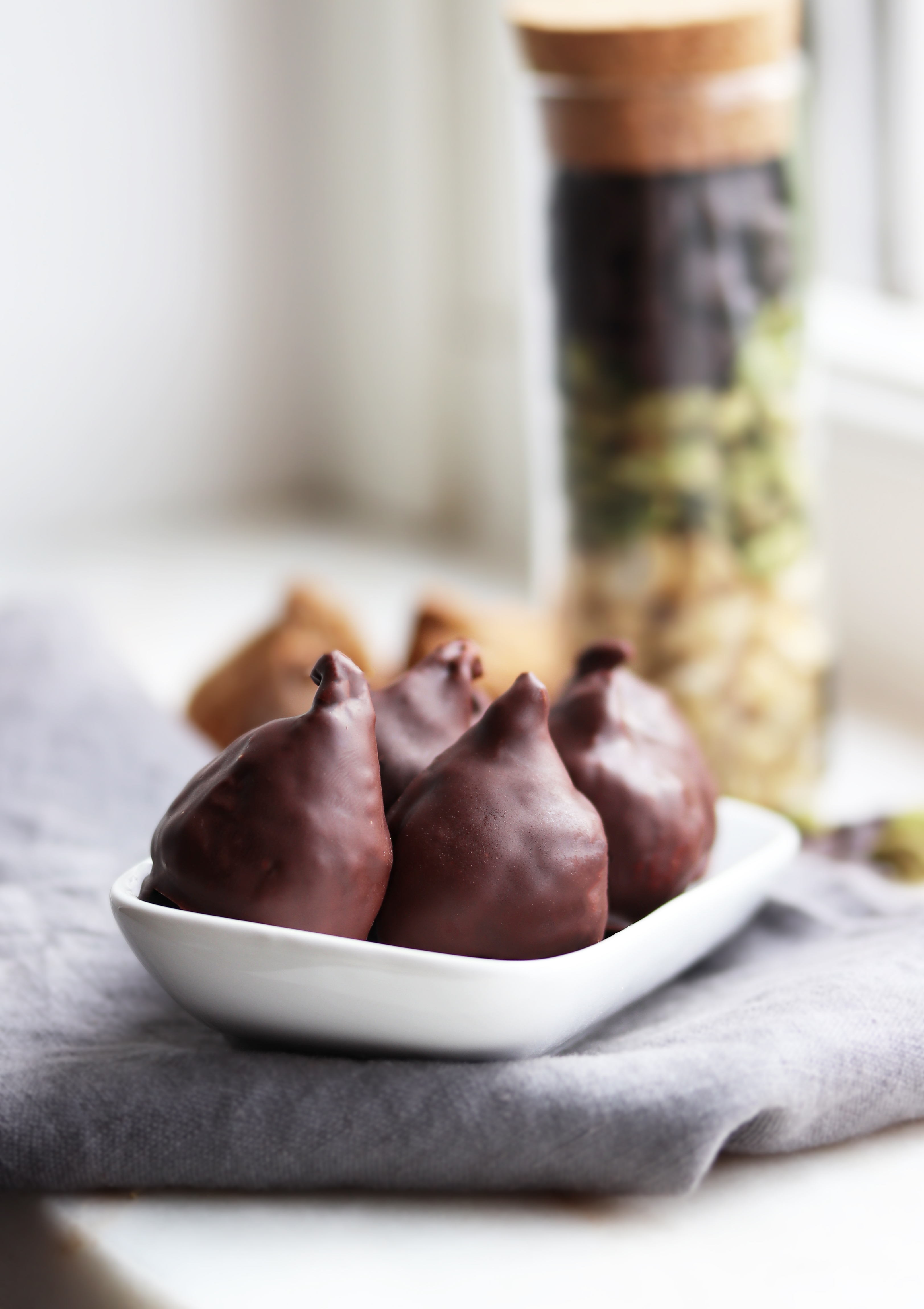 Print
Cardamom Caramel Stuffed Figs in Chocolate
This treat is an old favourite of my mother's since she was a little child. Naturally, I had to recreate it. Making these couldn't be easier and the combination of cardamom caramel, figs, and chocolate is heavenly.
2 tbsp

cashew butter

1 tbsp

liquid sweetener

1

,5 tsp ground cardamom
A pinch of salt

1/4 tsp

vanilla essence

16

small figs

50g

/ 1,75 oz chocolate, melted
Instructions
In a small bowl, combine the cashew butter, sweetener, cardamom, salt, and vanilla.
Using a knife, and cut a short gash in one side of a fig. Then using your fingers, press the insides of the fig so you create a hollow space for the filling. Take around 1 tsp of the cashew filling and stuff the fig. Repeat with the other figs.
Dip the figs in chocolate, put them on a plate lined with parchment paper or plastic wrap. If you'd like you can hold the fig by the stem to make the dipping easier. Put the figs in the fridge or freezer until the chocolate has set. Enjoy!
Keywords: Figs, praline, cardamom, kardemumma, godis, candy, healthy, easy, vegan, nyttigt