THIS. THIS IS PURE GOODNESS!
Seriously, this isn't your regular nut butter. Instead it is this silky smooth, rich butter of goodness. A combination of luscious toasted nuts, caramelized sugar, and a pinch of salt, and voilà, heaven! Easily explained, this nutter is made with candied nuts which itself can be so fricking good. You can top your oatmeal, ice cream, smoothie bowl with it, or spread it on your toast or simply eat it with a spoon. I myself know I'm going to put this goodness into some pralines for sure! Please do have a go and definitely let me know what you thought!
Enjoy!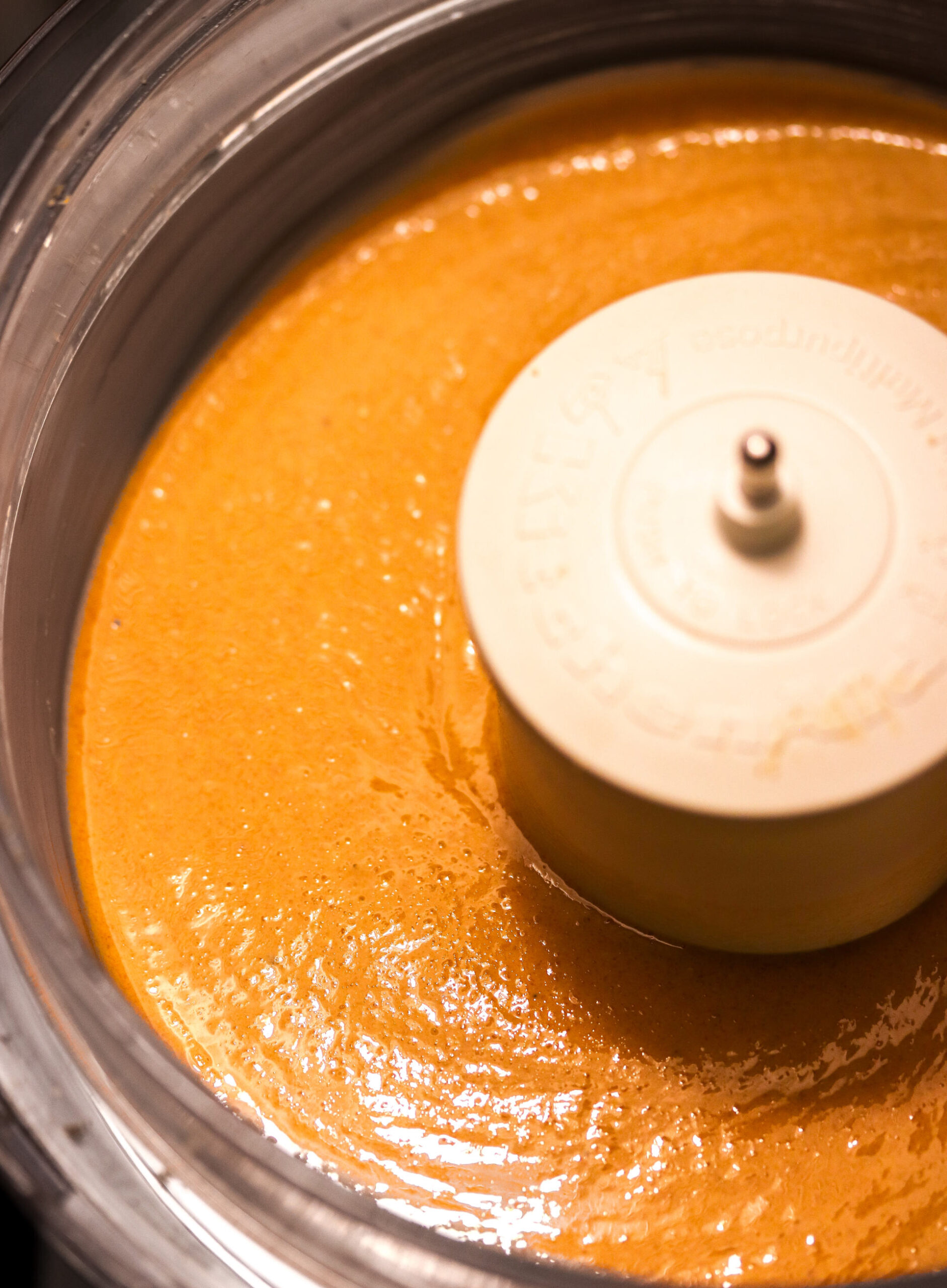 Print
Candied Nut Butter – Salted Caramel Goodness
Pure goodness consisting of candied nuts mixed into this smooth, glorious mixture of mouth-watering deliciousness.
Author: Hanna
Yield:

600g

of nut butter

1

x
300g

plain caster sugar

300g

assorted nuts of choice, toasted
A hearty pinch of salt or two
Instructions
Over medium heat, in a large pot cook the sugar until liquid caramel. Be aware that sugar can get dangerously hot. Turn off the heat.
Add the nuts and keep stirring until coated.
Transfer the nuts over to a piece of parchment paper and try to evenly spread and "decluster".
Once cool, break apart as much as you can and transfer to a food processor. This food processor needs to be strong and able to handle nut butter making without breaking.
Mix until nut butter consistency stirring every now and then. Add the salt during the process.
Either add equal amounts, 300g, of dark chocolate to make this into a praliné or simply transfer to a nice and clean glass jar. Enjoy the goodness!