Did you know, cinnamon buns actually orginiate from Sweden? Basically, Cinnamon buns are one of the most Swedish treats in the world. In fact, ever since 1999, the 4th of October is annually celebrated as national cinnamon bun in Sweden. You can't not like having an to excuse to eat cinnamon buns!
As one of my first recipes on my blog, I have made these cinnamon buns a ridiculous amount of times. Likewise, have I tweaked the recipes equally many times, simply to make it the best recipe possible. These bad boys are filled with extra much filling and tons of flavour, to satisfy your cinnamon bun needs. Also, these bad boys are made with such good ingredients, you can even have them for breakfast! Hooray!
Enjoy!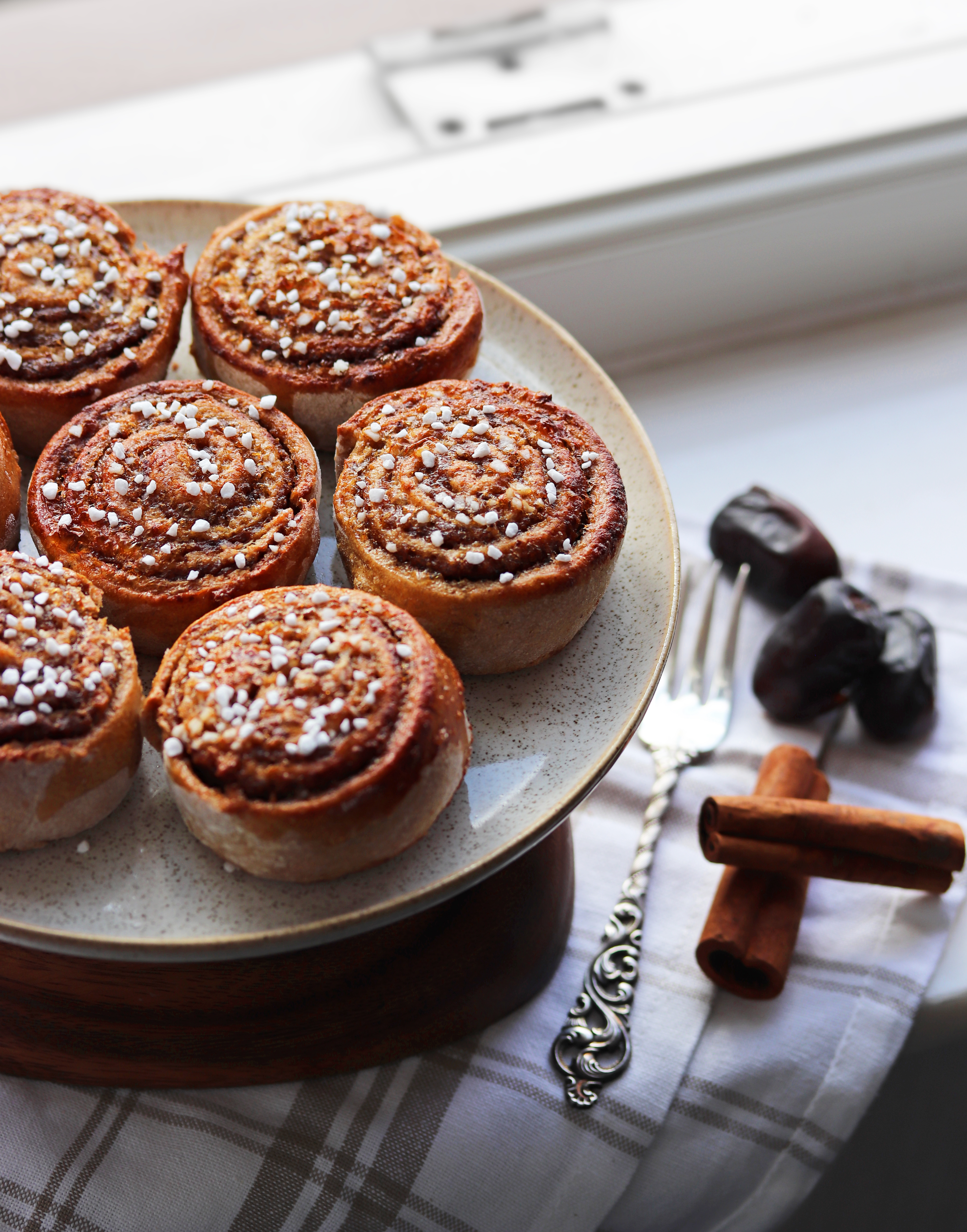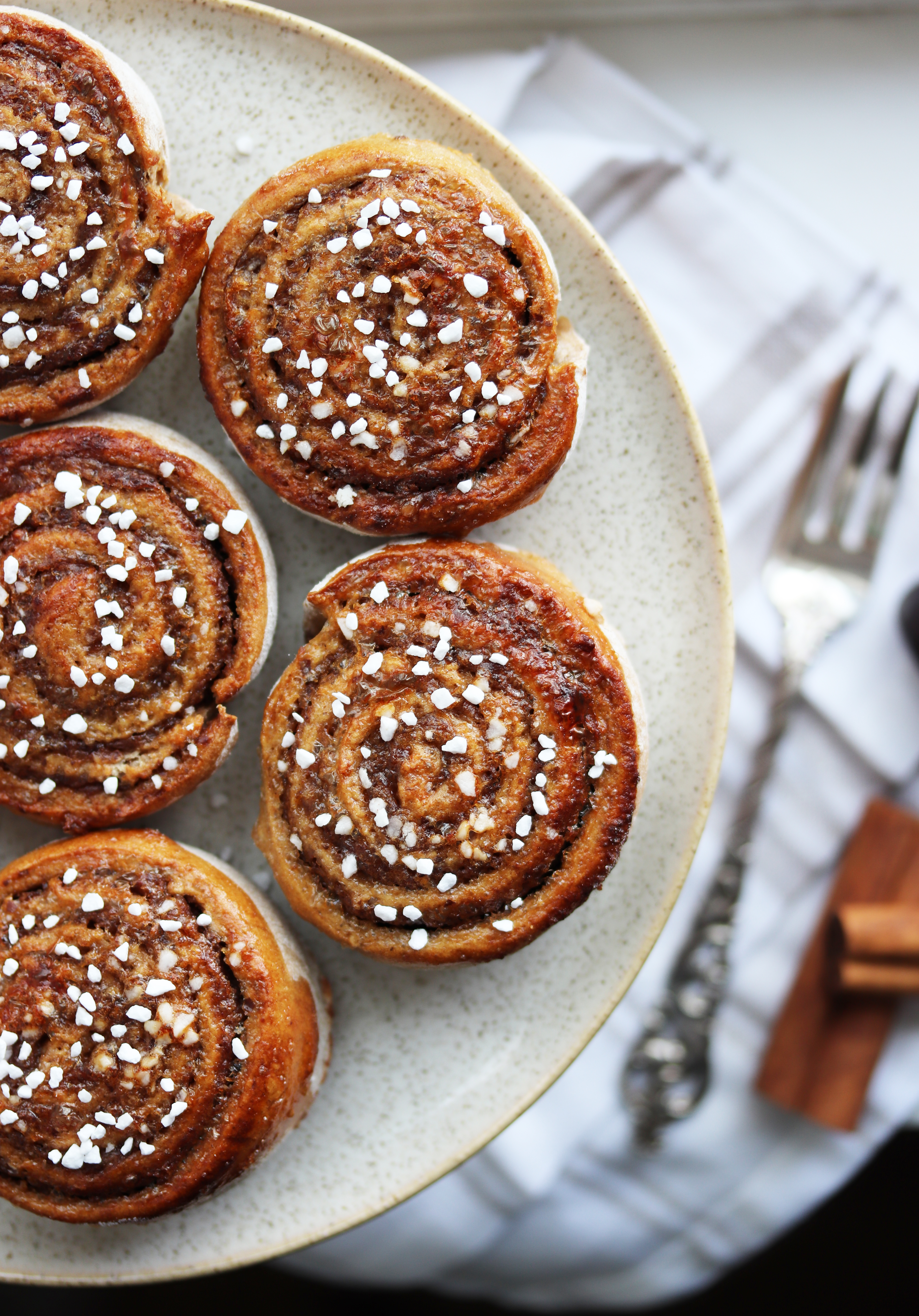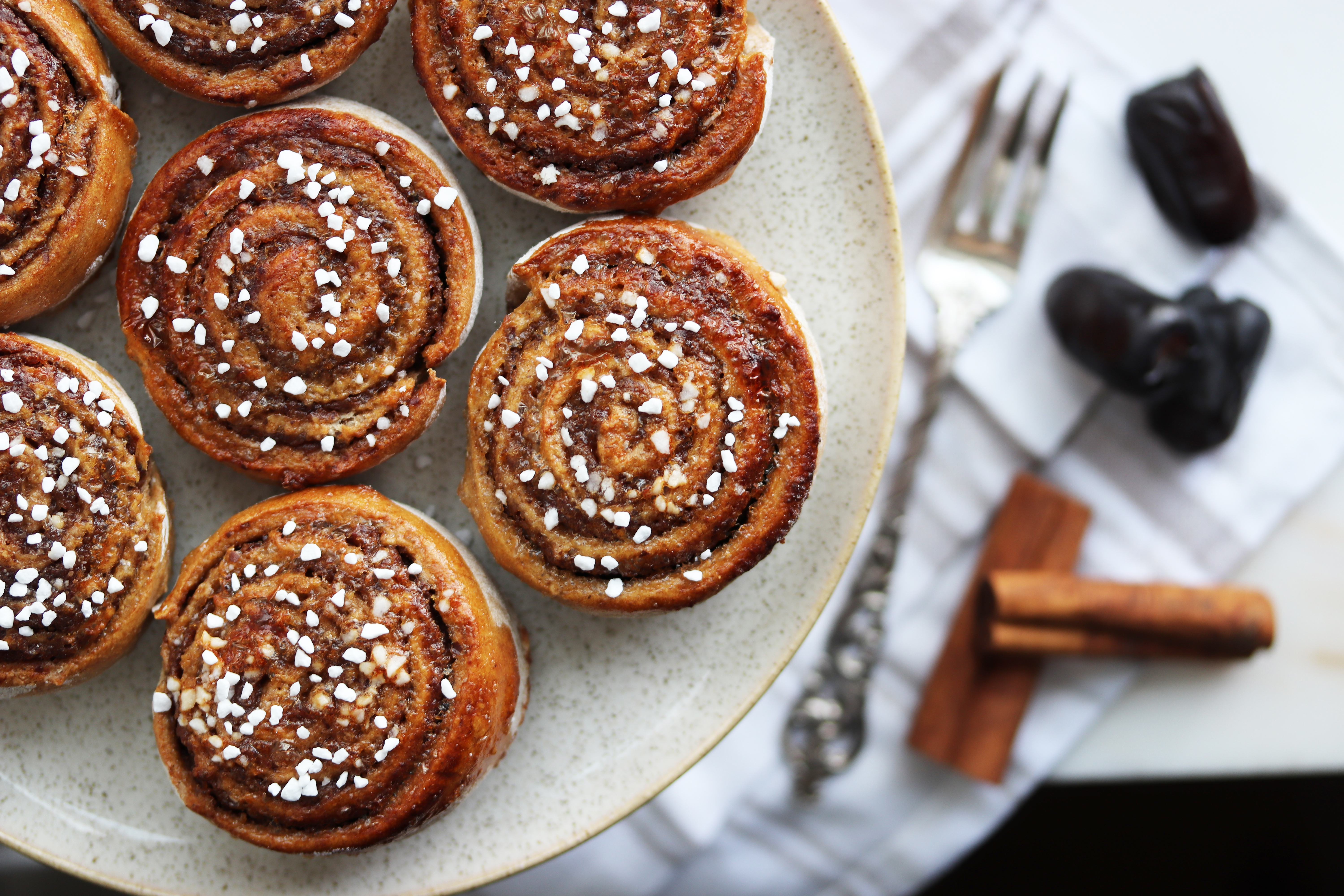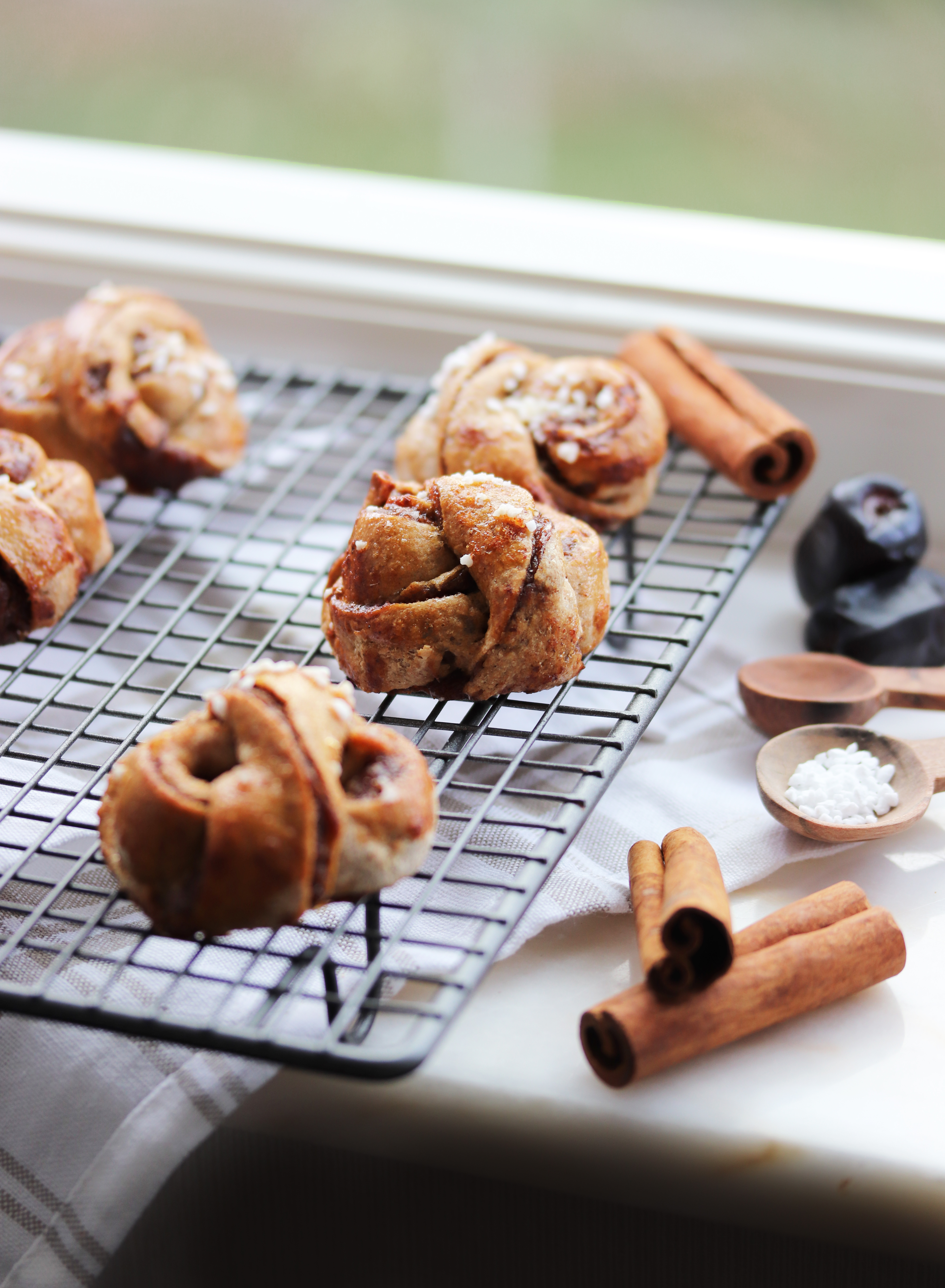 Print
Classic Swedish Cinnamon Buns
Classic Swedish cinnamon made in vegan and wholesome
For the dough
175

ml / 3/4 cup luke warm (37°C) milk of choice

2 tsp

dairy-free margarine, melted (or neutral oil)

2 tbsp

/ 20g coconut sugar

1/2 tsp

 cardamom

25g

/ half a package of fresh yeast

250g

/ 500 ml / 2 cups of wholewheat flour

1/2 tsp

salt
For the filling
200g

pitted dates or other pitted dried fruit

2 tbsp

nut butter

3

–

4

tbsp water

2 tbsp

cinnamon

1/2 tsp

vanilla essence
A generous pinch of salt
A vegan substitute for egg wash (need ideas? Press here) or one egg, beaten
A handful of pearl sugar or icing for decorating
Instructions
In a large bowl mix the lukewarm milk, margarine, sugar, cardamom, and yeast.
Set aside 50ml / 1/4 cup flour. Start mixing in the rest of the flour, a tablespoon or two at a time, until the dough starts to pull away from the bowl.
Shape the dough into a ball and flour well. Put it back in the bowl and let rise for 20-25 minutes.
In the meantime, mix all the ingredients for the filling completely smooth in a blender or food processor.
Preheat the oven to 175°C / 350°F and prepare 2 baking trays. On a VERY well-floured surface (you need more flour than you think, trust me) roll the dough into a large rectangle. Cover the rectangle with the cinnamon filling, leaving the edge, around 1,5 cm / 1/2 inch, clean. Continue and roll the rectangle into a, more of less, beautiful log.
Using a sharp knife, cut the log into 12 cinnamon buns. Transfer the buns to the baking trays and let rise for 20-45 minutes, depending on how much time you've got on your hands. If you'd like, you can give the buns a quick egg wash or brush on some other vegan egg wash substitute.
Bake for 18-22 minutes until golden! Let cool, decocrate and enjoy!
Notes
If you want to feel slightly more fancy you can shape your cinnamon buns into "knots". If you'd like to learn how to make those here's two videos that may help you. Here is the first one and the second one. Mine ended up semi-failed, haha.
Keywords: Vegan, whole food, refined sugar-, oil-free, fruit sweetened, Swedish cinnamon buns, kanelbullar