Flapjacks, a delicious sweet treat that can be enjoyed by anyone. This version is made out of only good, filling, energy-giving ingredients to help you power through your day.  I really like having one of these as a pre- or post-workout snack, so simple and delicious.
To make it even better, when one of my brothers, who's quite picky, tried one he could't hide how much he enjoyed it. He immediately asked to make more and couldn't believe something so "healthy" tasted that good! Since then, I have slowly converted him to even preferring my treats instead of conventional treats, which is like huge. This recipe even became a stable in out hour for some time! Which is rare as I always keep on creating new recipes, haha. Anyhow, who can say no to utterly delicious, chewy, sweet, and "caramelly" flapjacks with chocolate? The answer is no one, my friend!
Enjoy!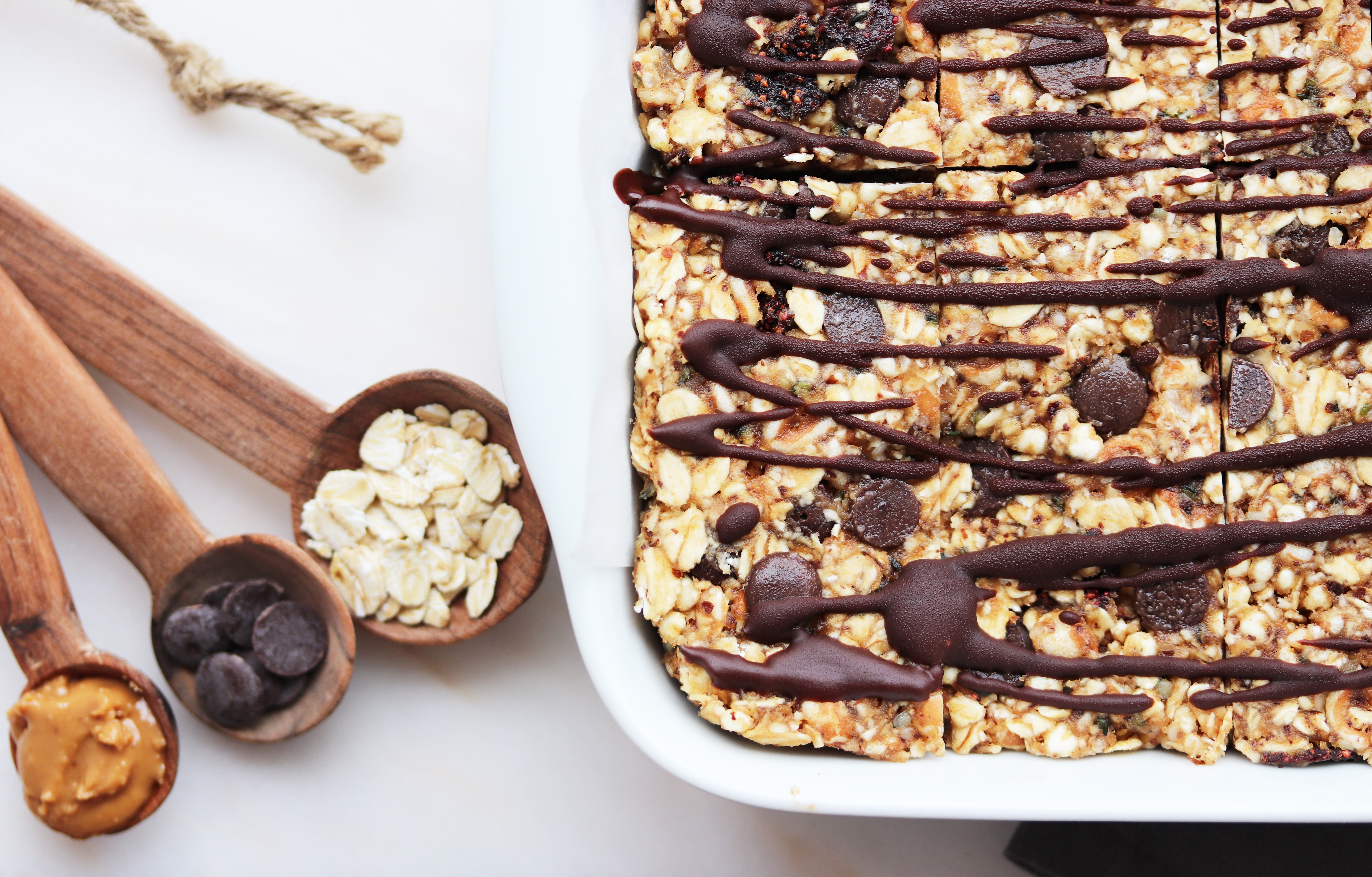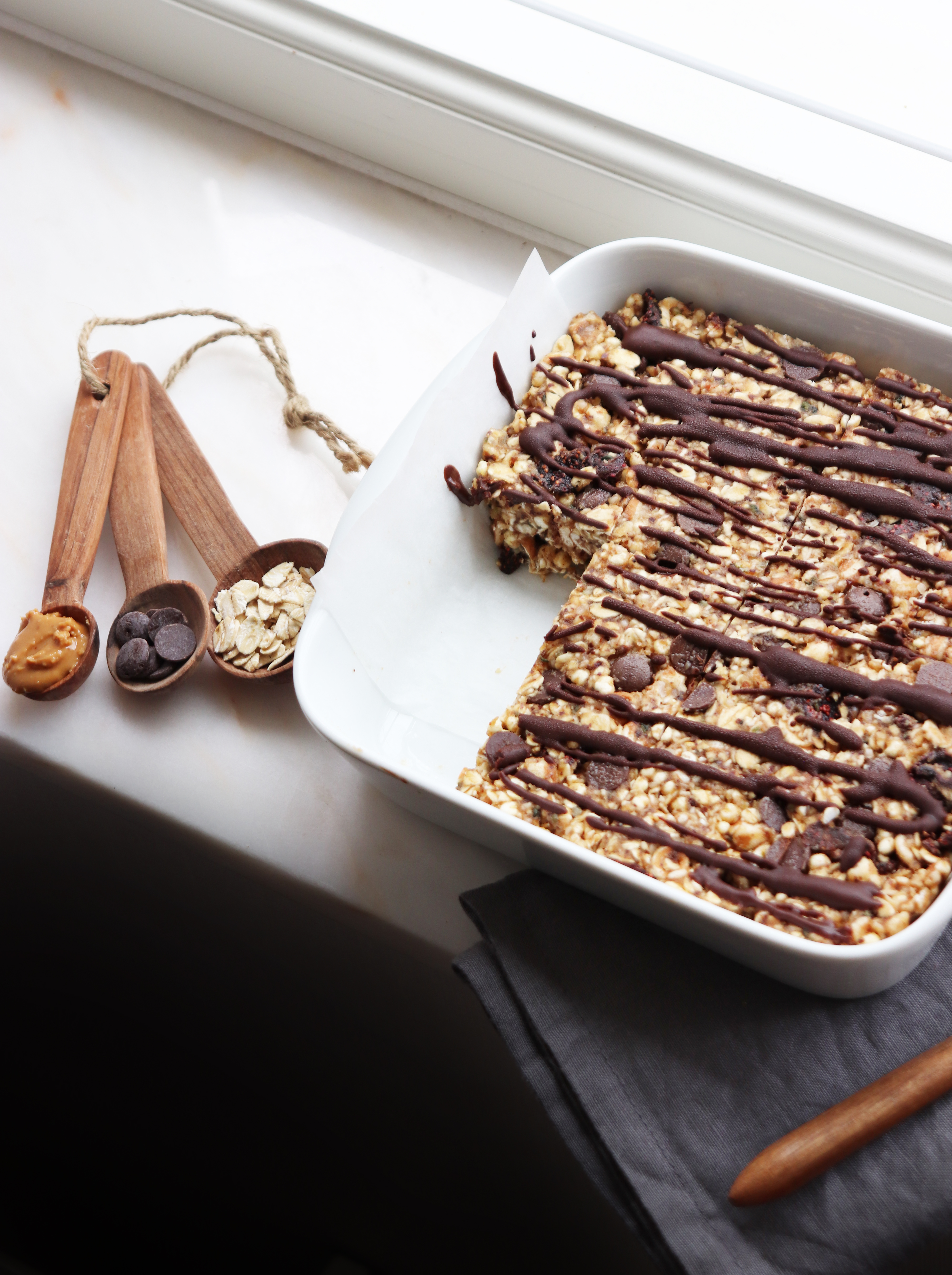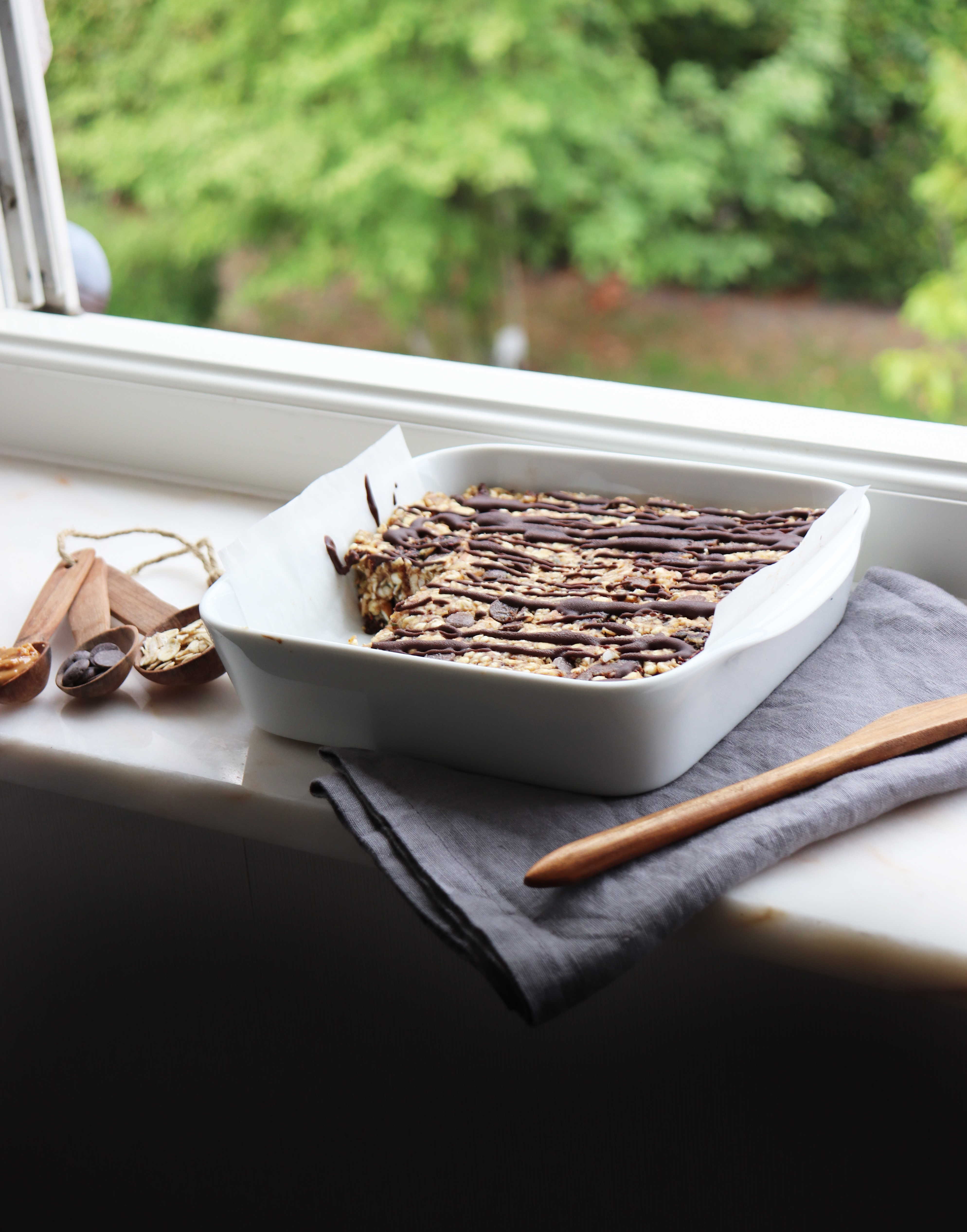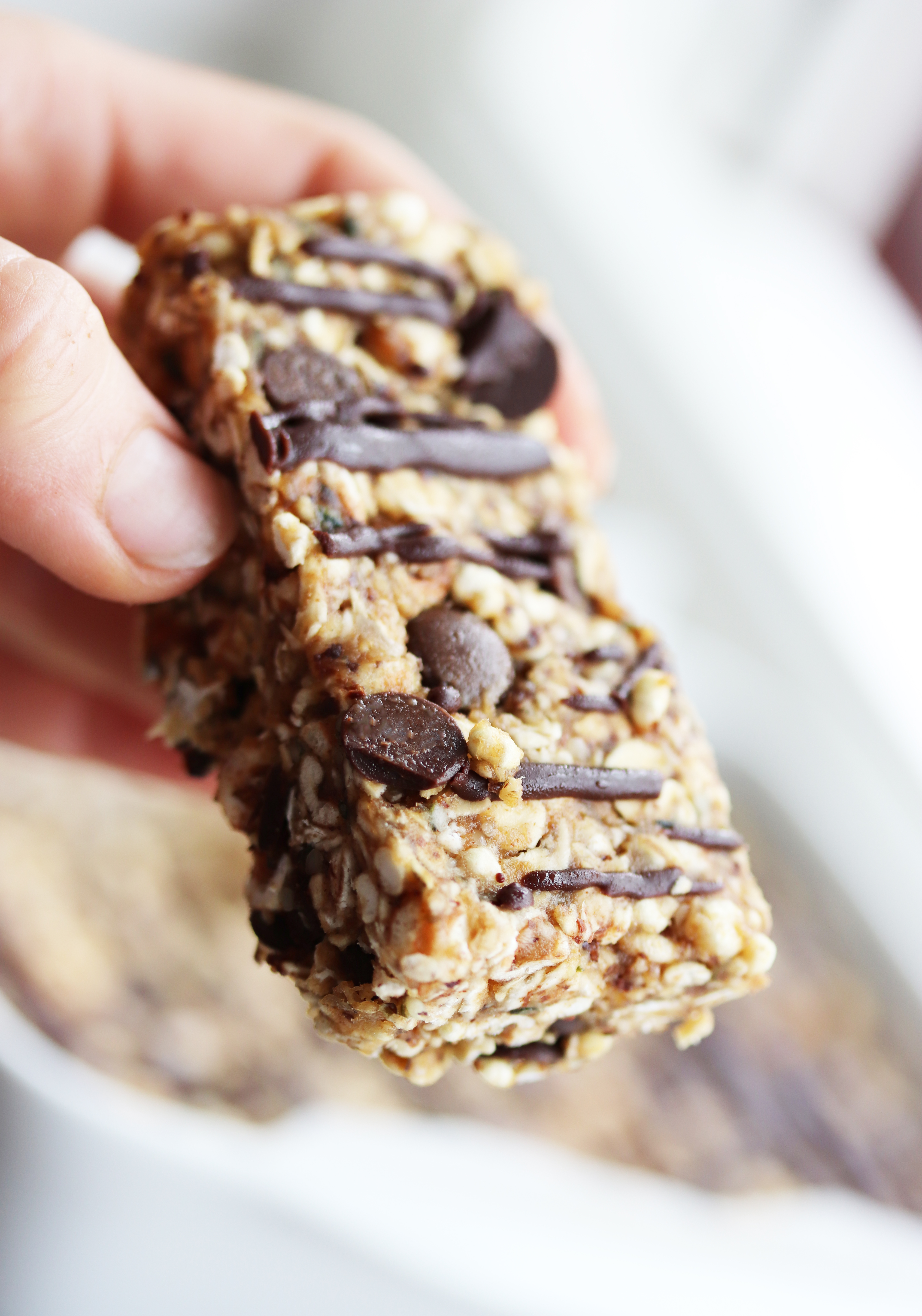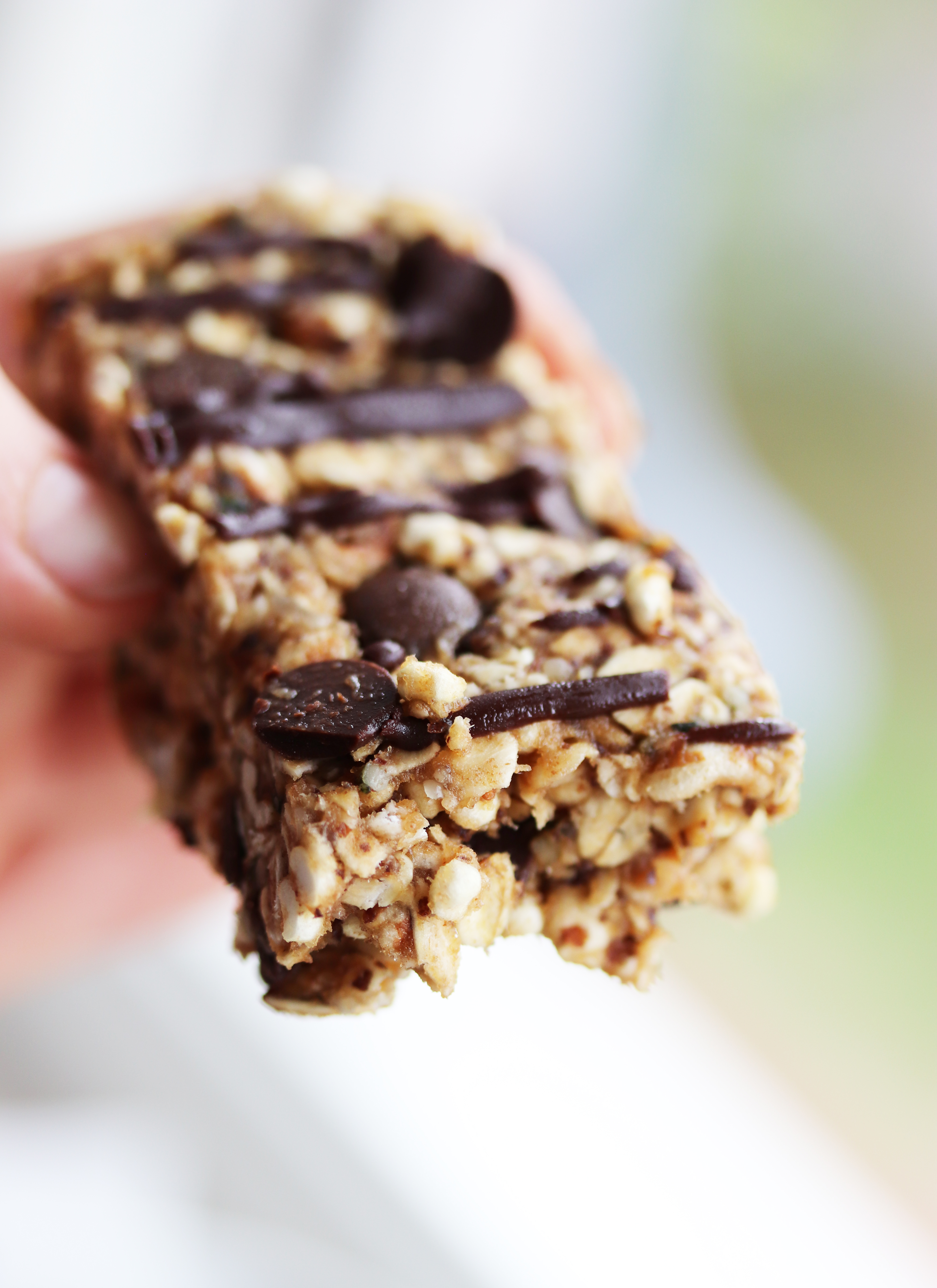 Print
No bake PB, Chocolate & Berry flapjacks
These cuties are sweet, chewy, fruity, peanut buttery, and jam packed with lots of good flavour and healthy energy.
1 cup

of pitted dates

3 tbsp

nut butter of choice

4

tbsps water

1 tsp

of vanilla essence
A pinch of salt

2

,5 dl / 1 cup rolled oats

2

,5 dl / 1 cup puffs of choice (I used puffed spelt)

0

,5 dl / 1/4 cup steel-cut oats (optional)

40g

chopped chocolate or chocolate chips

0

,5-1 dl / 1/4-1/2 cup dried fruit of choice
Instructions
Simply mix smooth the dates, nut butter, water, vanilla and salt. Add the rest of the ingredients in a large bowl along with the date paste. Mix until everything's evenly coated with the date paste.
Line a baking form with plastic foil or parchment paper. Evenly spread and push down the mixture and pop in the freezer until rather set or until you can't wait any longer. Cut and simply enjoy! Eventually drizzle some chocolate of choice!
Keywords: Peanut butter flapjacks, berry, chocolate, Vegan, whole food, refined sugar-, gluten-, oil-free, fruit sweetened