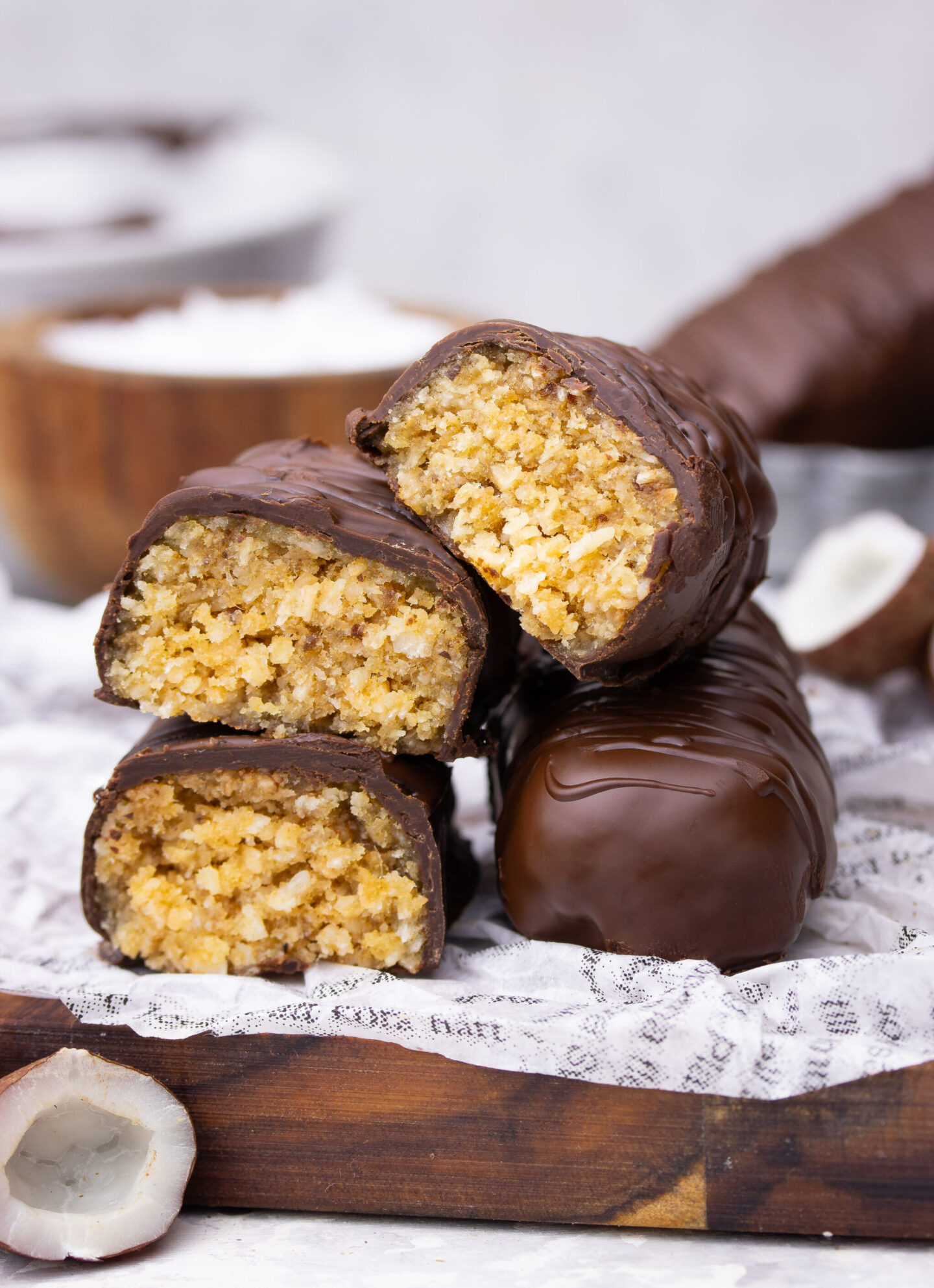 To start off, the classic Bounty is to say the least a mouth-watering treat. The combination of coconut and sweet goodness truly is a dream come true. Trust me, this version though is even more delicious. Firstly, toasting coconut couldn't be easier to do and more awarding. Just whack in the oven and voilà. Secondly, the combination of extra nutty toasted coconut with sweet goodness is more than a dream come true. The toasted flavour adds a beautiful sophisticated element to the Bountys that can enjoyed by all ages.
Moving on, these cuties is the kind of treat that is perfect to store in the fridge to be enjoyed whenever, on the go, for dessert, when your sweet-tooth kicks in, or even to school as they're completely nut free. Not to forget, these are made with four simple, wholesome ingredients I reckon you already have at home:
Dates for that wholesome sweet goodness
Toasted coconut, which is super easy to make, for that amazing toasted and sweet flavour
Salt because all food is better with a pinch of salt
Chocolate because literally everything is better with chocolate.
Also, making these only require you to have a spare 15 minutes or so, depending on how much time you spend shaping the bars. Honestly, what is there not to like about these? These are easy, quick, divine, moreish, wholesome, and absolutely delicious. I for one will definitely make these again and hope you will give them a go because you will not regret it. Enjoy!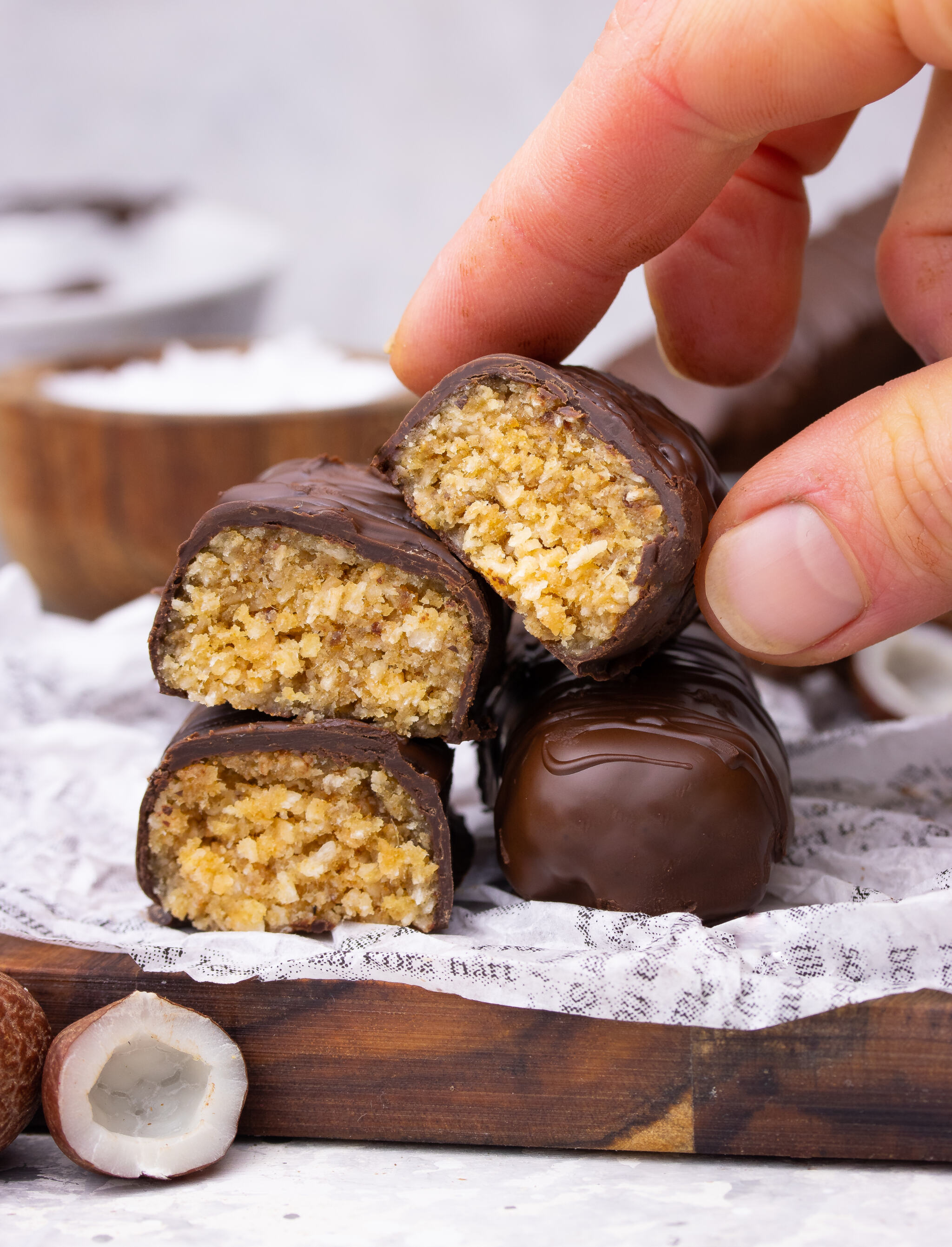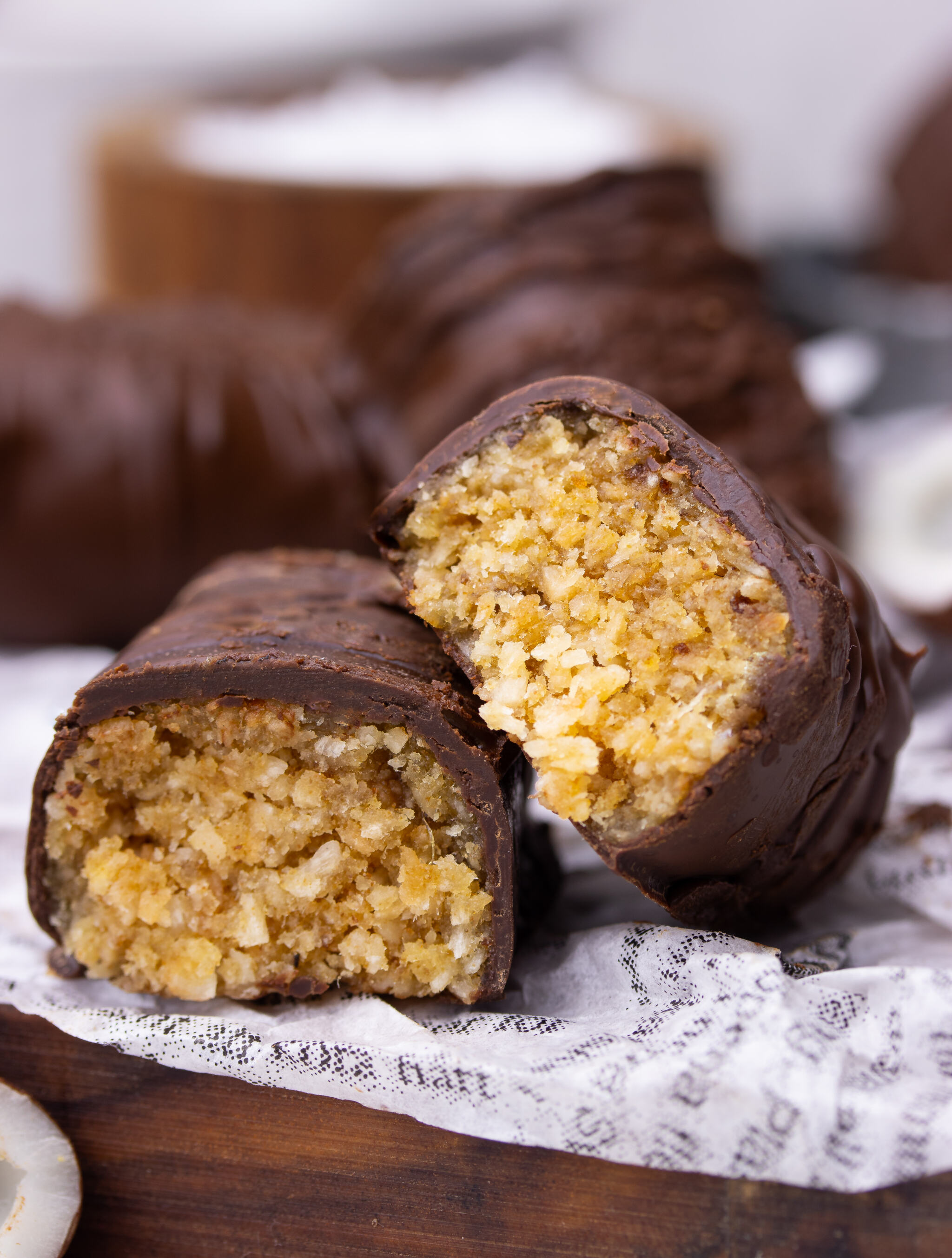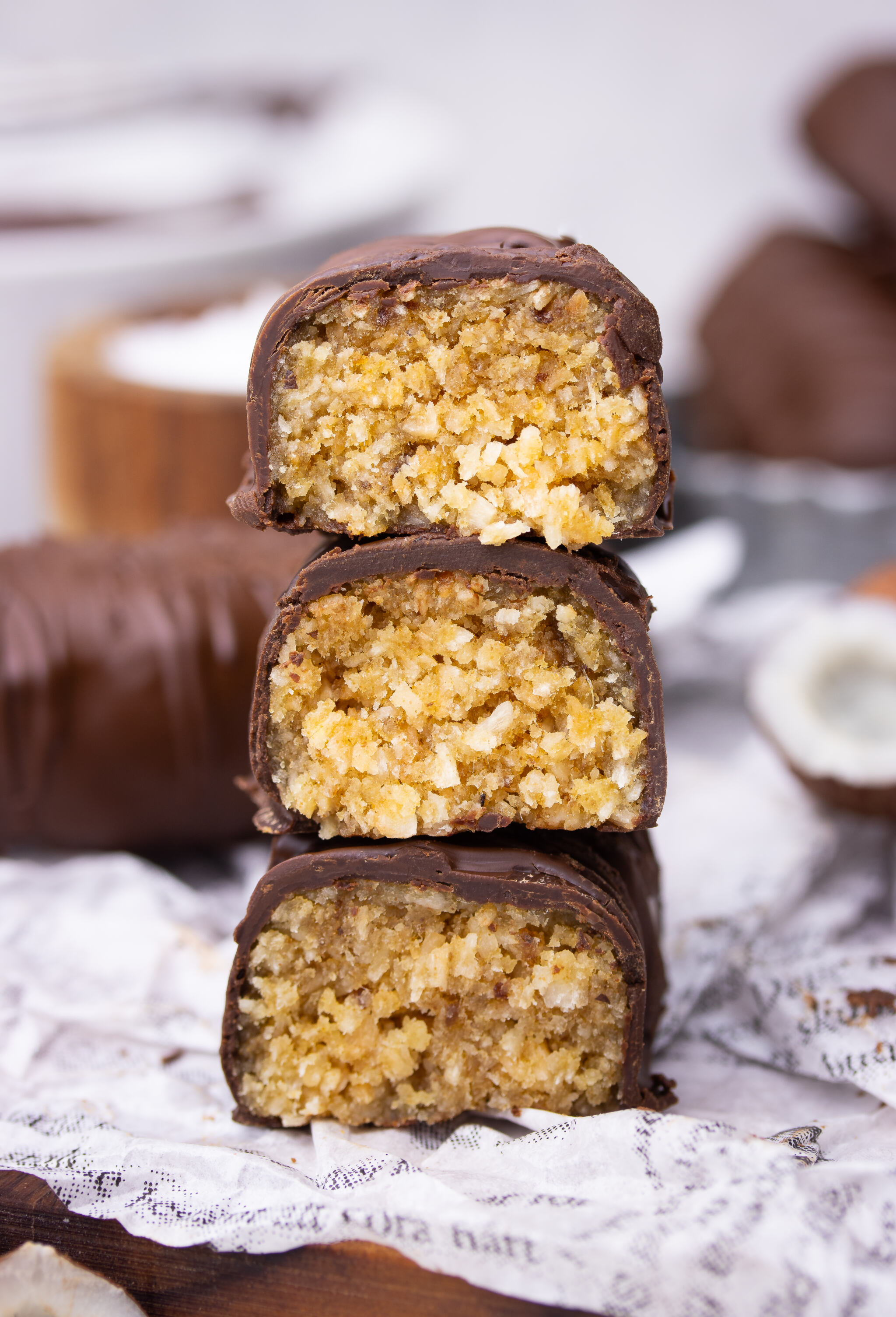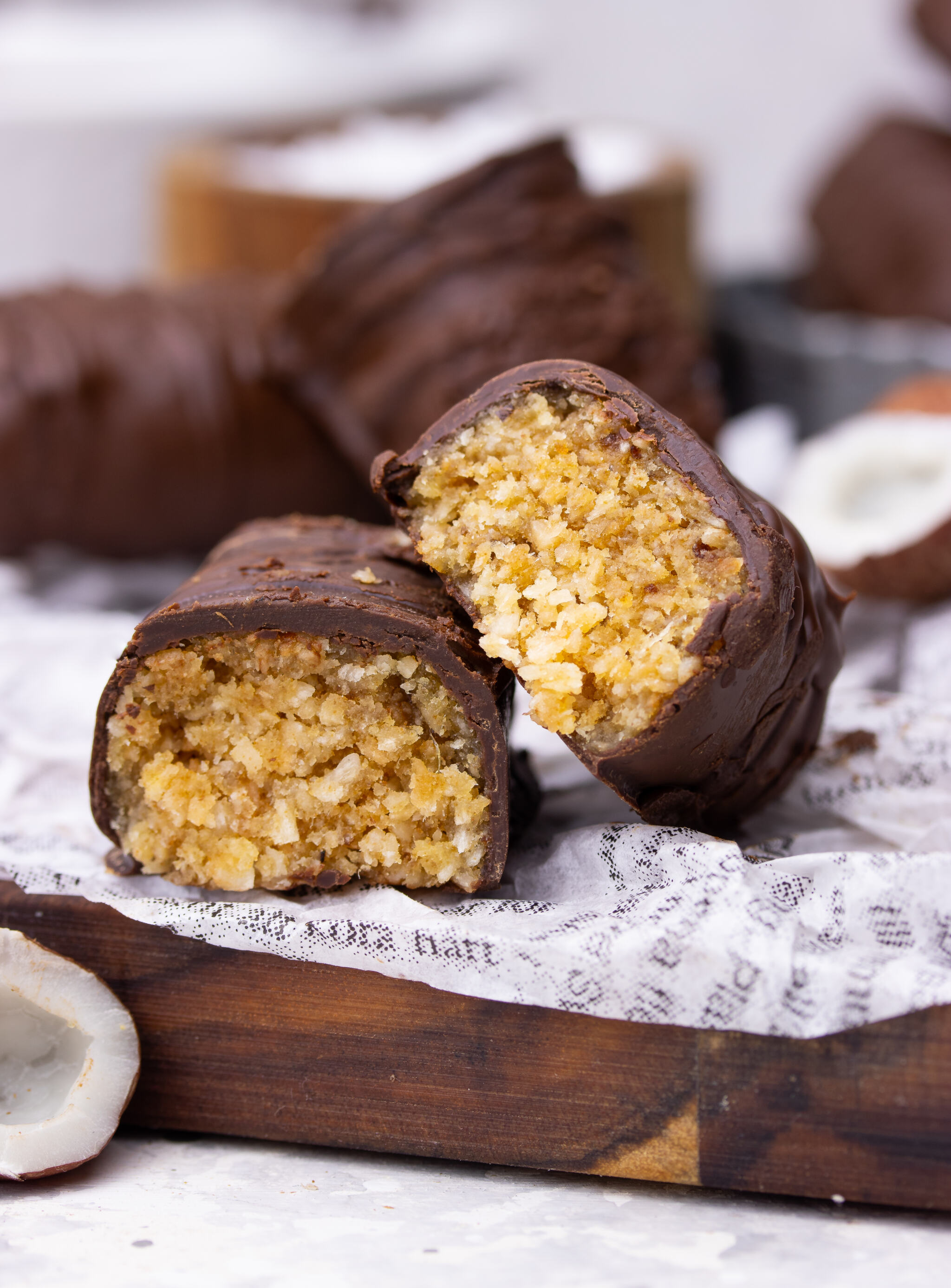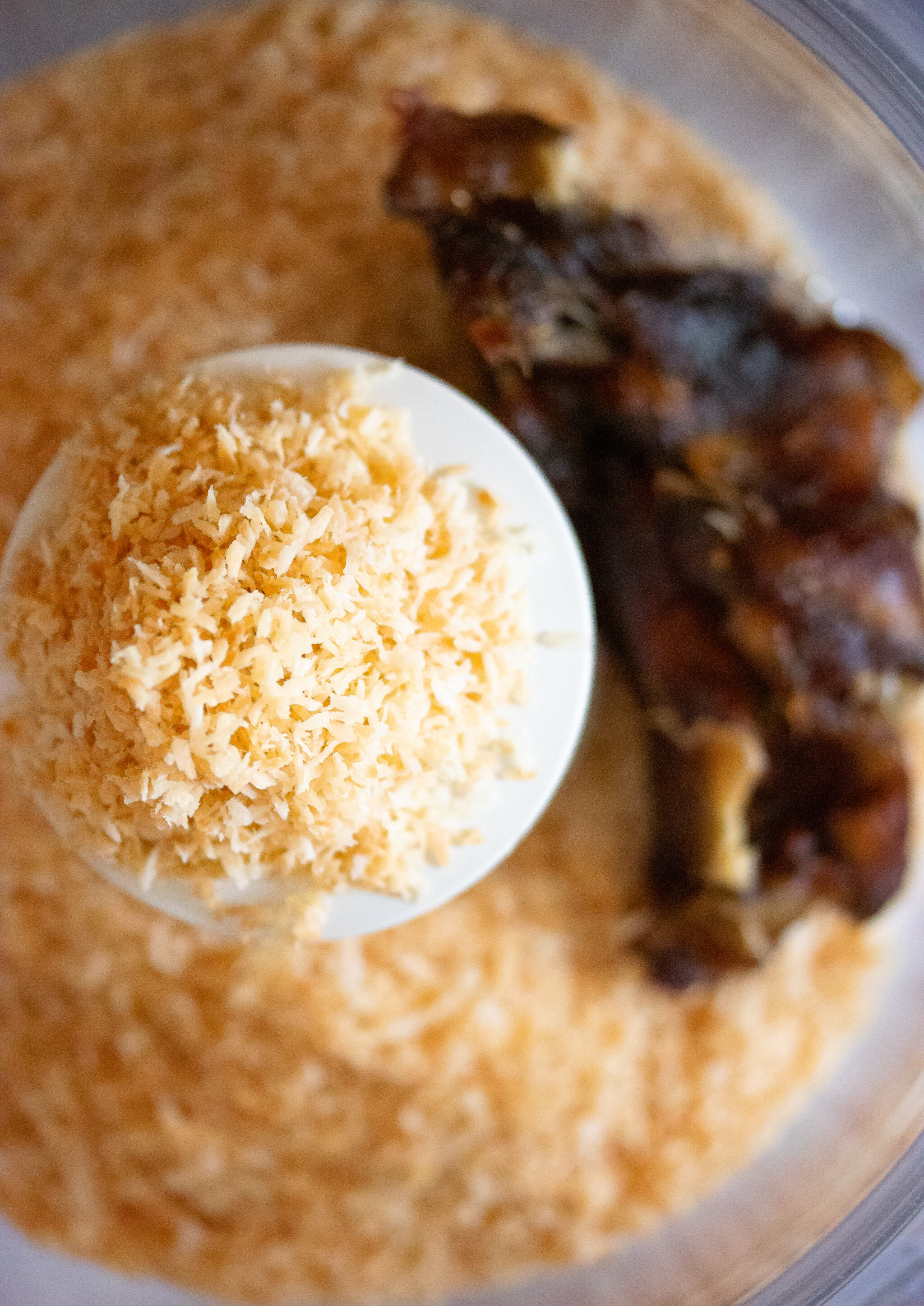 Print
Toasted Coconut Bounty Bars
As if the classic Bounty couldn't get any better this version with the addition of toasted coconut is absolutely next level. Trust me, you won't regret making these especially since toasting coconut couldn't be easier.
120g

/ 4,2 oz shredded coconut

120g

/ 4,2 oz pitted dates (I peeled the skin of mine for looks)
A hearty pinch of salt
About

100g

/ 3,5 oz melted chocolate for dipping
Instructions
Start with toasting the coconut. I prefer the oven method but you can Google for other methods. Spread the shredded coconut on a baking sheet in a thin layer and bake in a NOT preheated oven set on 175°C / 350°F. Stir every two minutes. Let toast until golden and aromatic.
In a food processor, place all the ingredients, except for the chocolate, and process until you get a nice dough that holds if shaped when pressed. If too crumbly or dry, continue to process and do not add any liquid.
Shape the dough into ten bars and line a plate or such with parchment paper or plastic wrap. Dip and fully coat each bar in melted chocolate and place on the prepared plate. Let the chocolate set and enjoy!