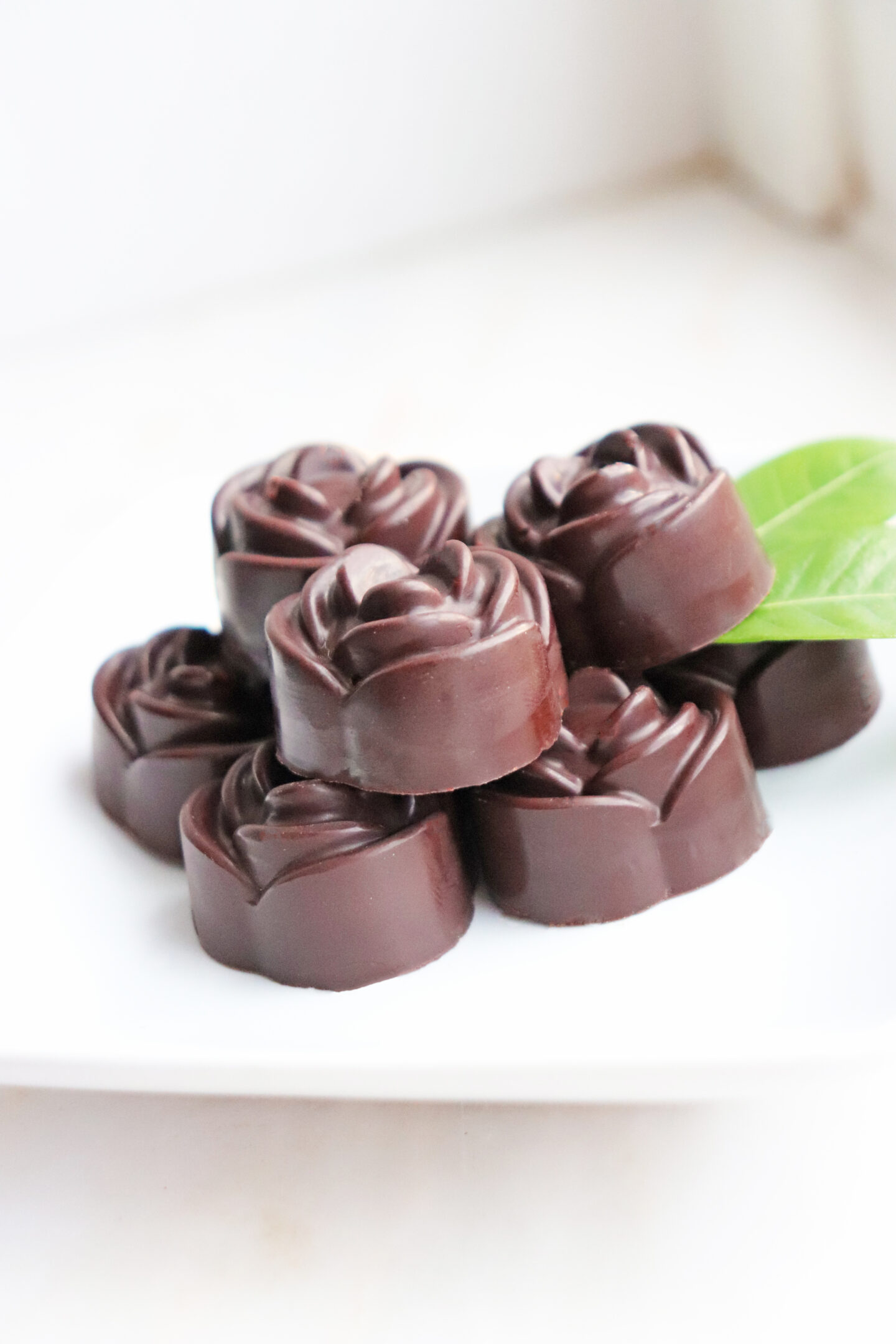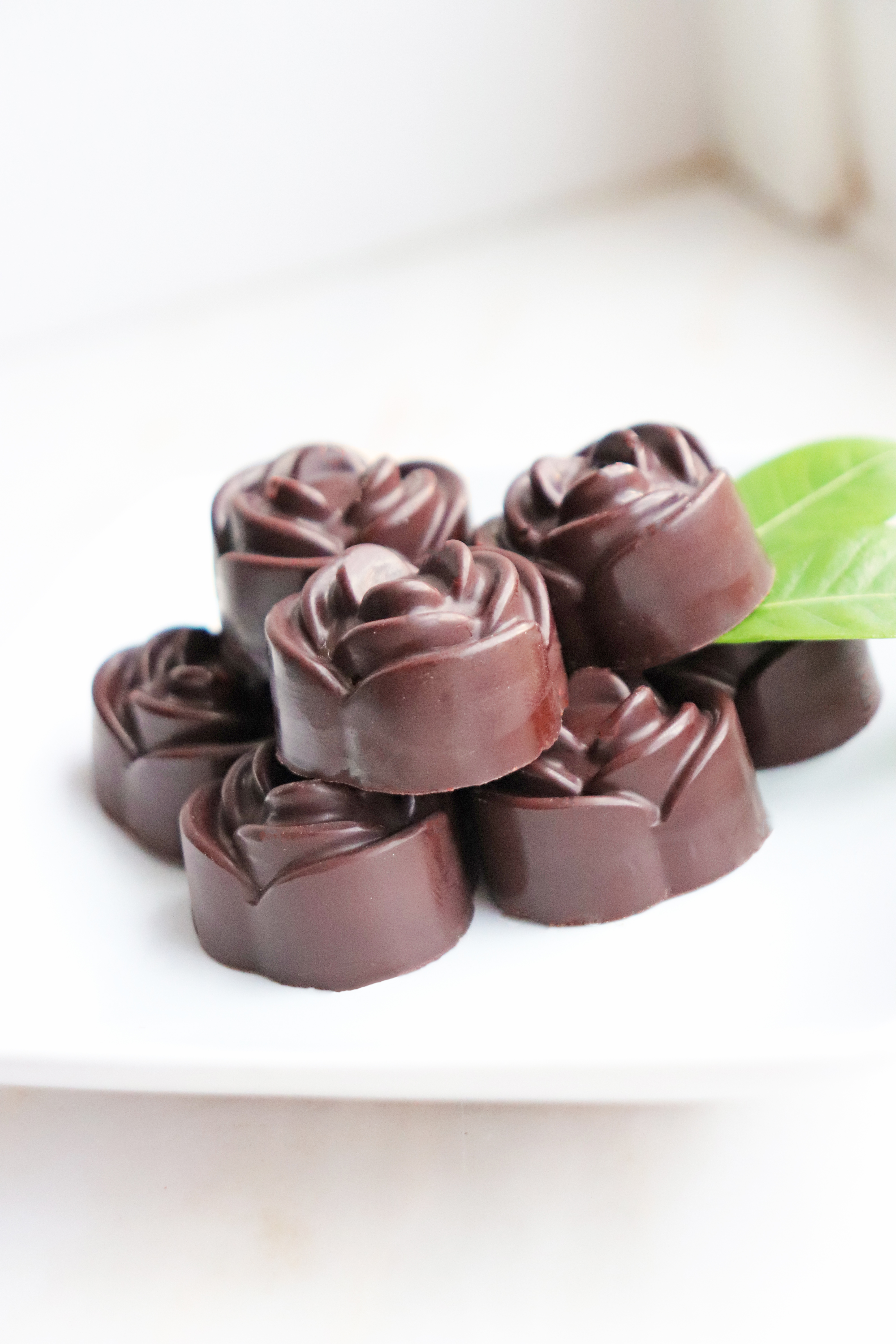 Caramel + chocolate + sea salt = Absolute heaven
Like, what more could one wish for? Perhaps a chrunchy, roasted nut for the absolute best experience? Honestly, I can't think of anything else you could add to make this recipe better. Not to forget, this recipe is for everyone, free from pretty much everything, gluten, refined sugar, oil, etc, as well as it satesfies anyone sweet tooth and inner sweet desires.
So enjoy my lovies and hope all your sweet dreams come true!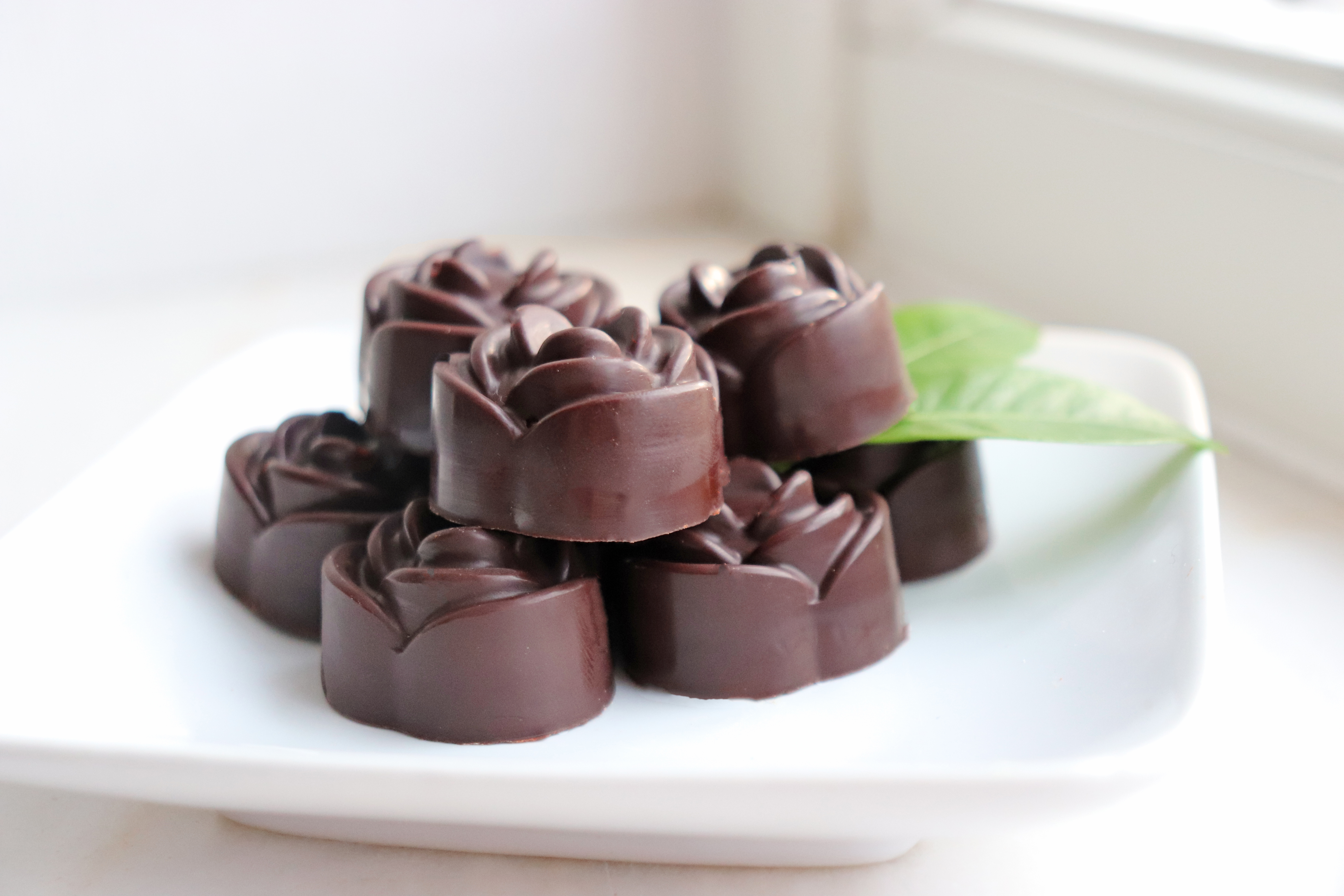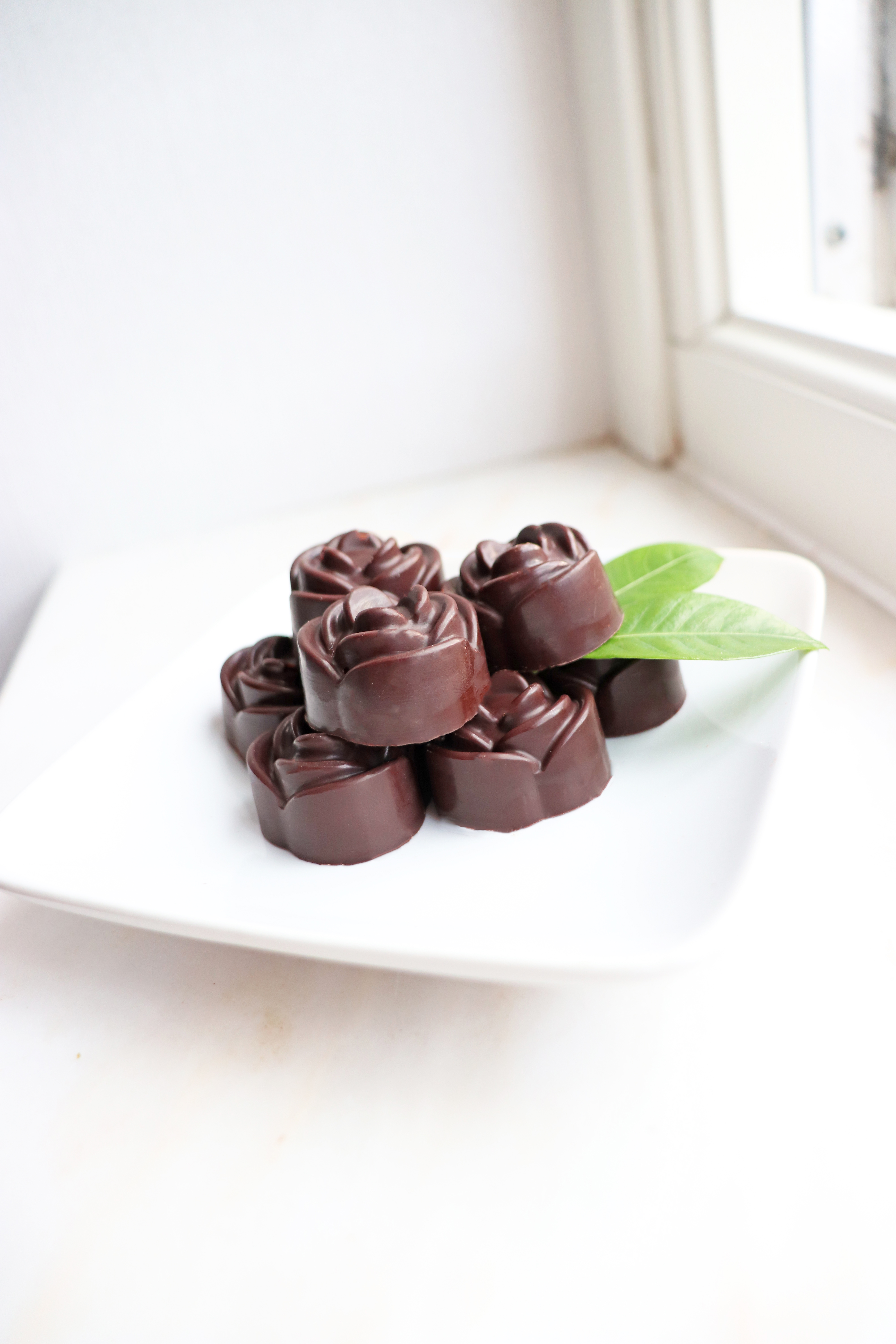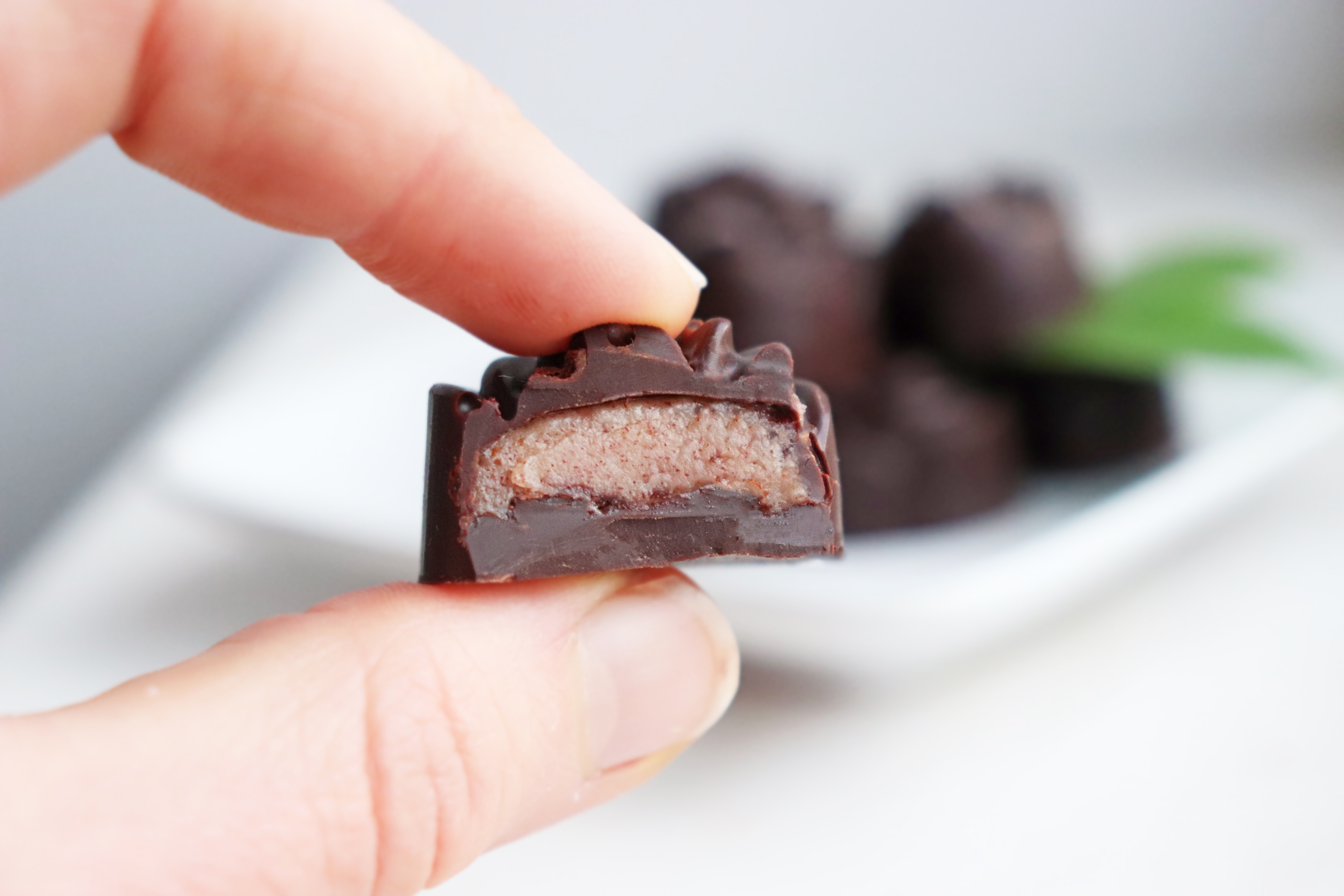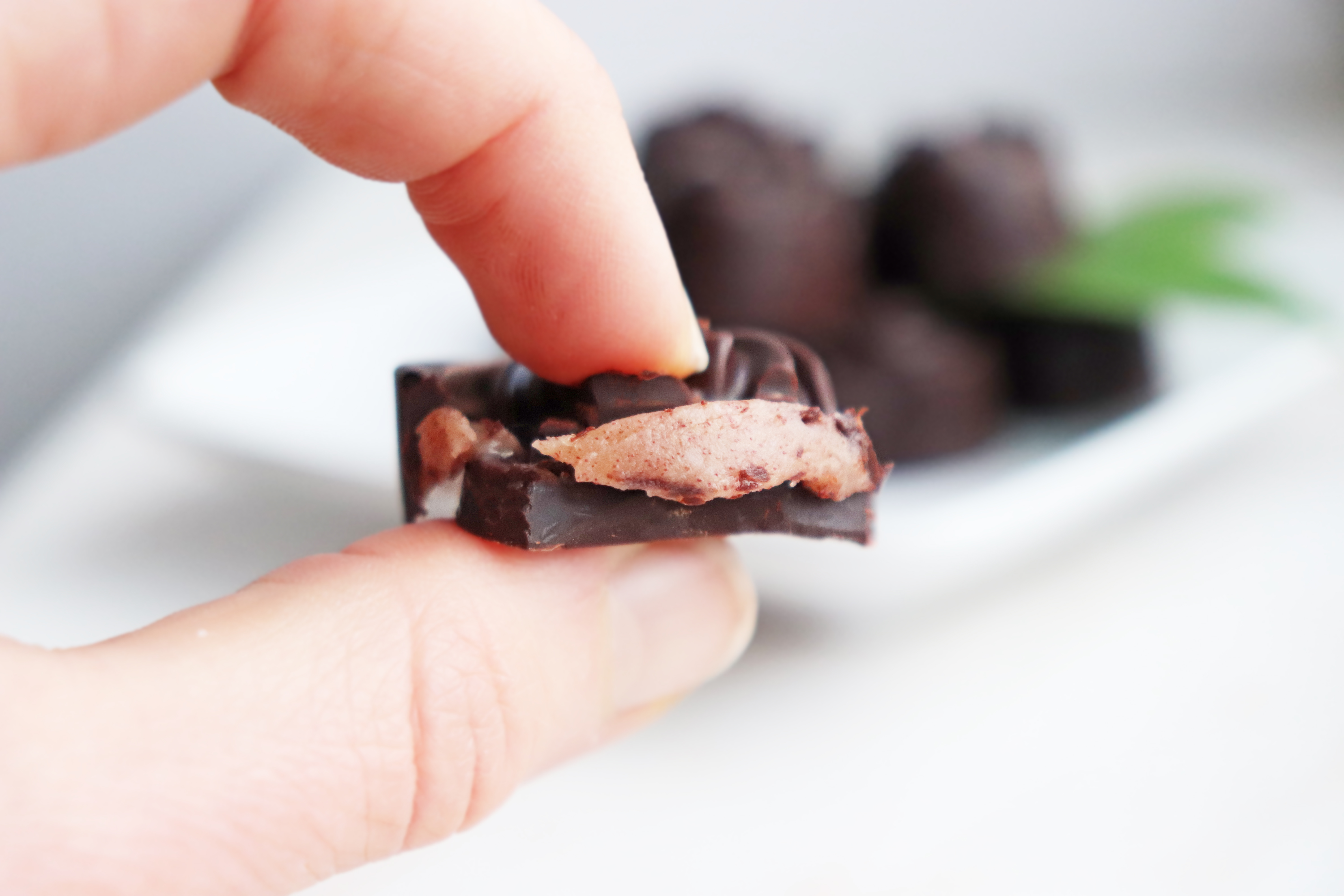 Squishing pralines is a far more satisfying activity than one would think.
Print
Vegan Dulce de Leche Pralines
One batch of my own healthy Dulce de Leche

150g

of chocolate of choice
Optionally some salt or other toppings or something like a couple of hazelnuts to put in the core
Instructions
If using a praline mold:
If using a praline mold, melt the chocolate in the microwave or over a water bath. Pour around 1 tsp of melted chocolate in each praline shape. Using a spoon, make sure all sides and coners are covered in the chocolate. Let set in the fridge.
Once the chocolate has set, simply fill the molds with the caramel and let set in the freezer again.
When the caramel is slightly firmer, I like to sprinkle some sea salt flakes on top and then cover with more melted chocolate. Let set, pop out of the mold and enjoy!

If you don't have a praline mold:

Simply roll the caramel into small balls and let set in the fridge, in the meantime, melt the chocolate.
Dip the balls into the chocolate, optionally top with a small pinch of salt, and let set in the fridge or freezer. Serve and enjoy!