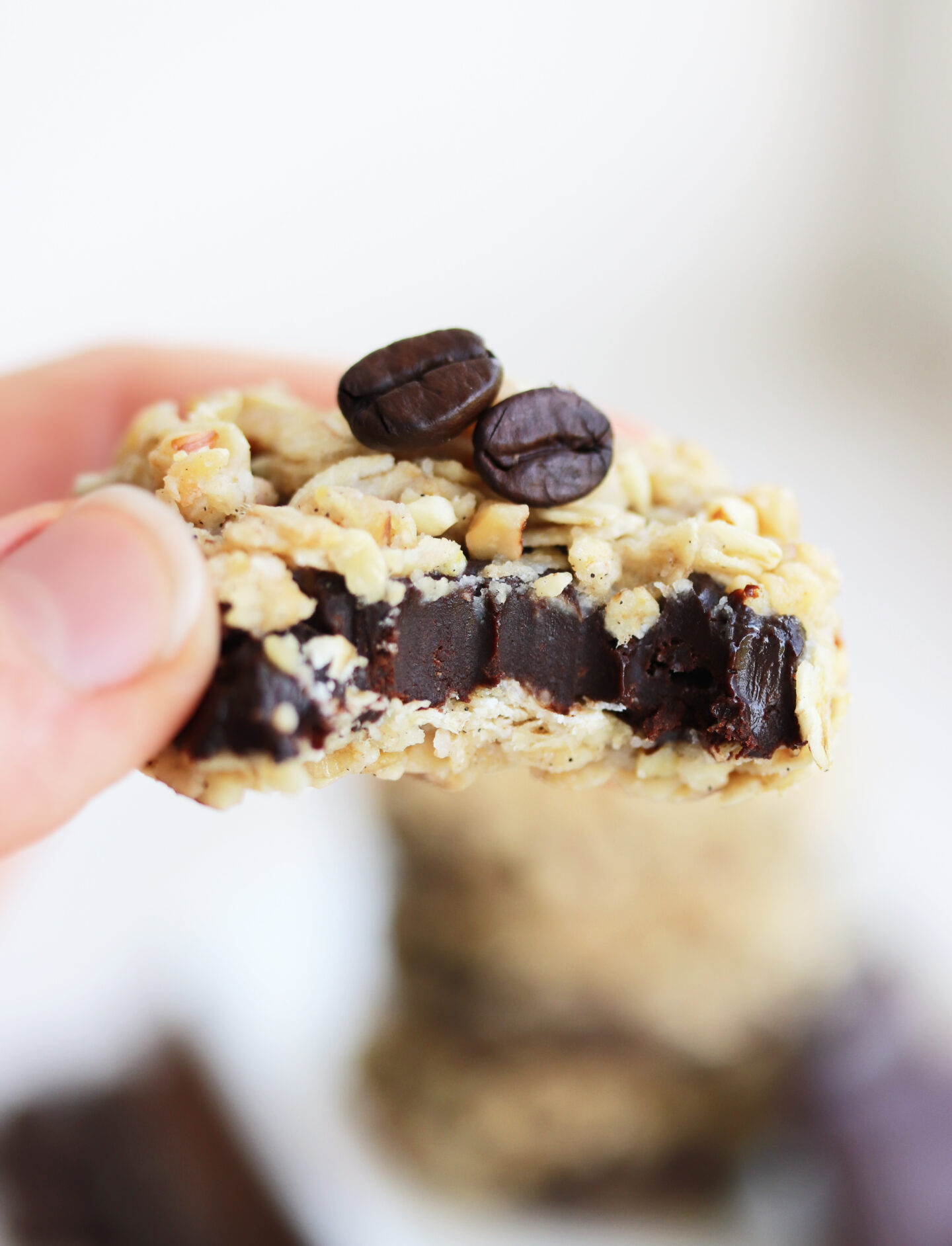 This recipe is one of the easiest snacks ever made. Just mix some chocolate and coffee together, top with granola, müsli or the crumble in the recipe, and voilà. You've got yourself an easy and delicious snack or treat in a matter of minutes. I just love these kind of recipes. I always get a good feeling that not only ultra foodies, like me, will try the recipe, but also normal people.
Anyhow, I think this simple recipe doesn't need a complicated and long text rambling about "how delicious it is". Honestly, that would kind of defeat the purpose of this whole recipe being easy. Enjoy!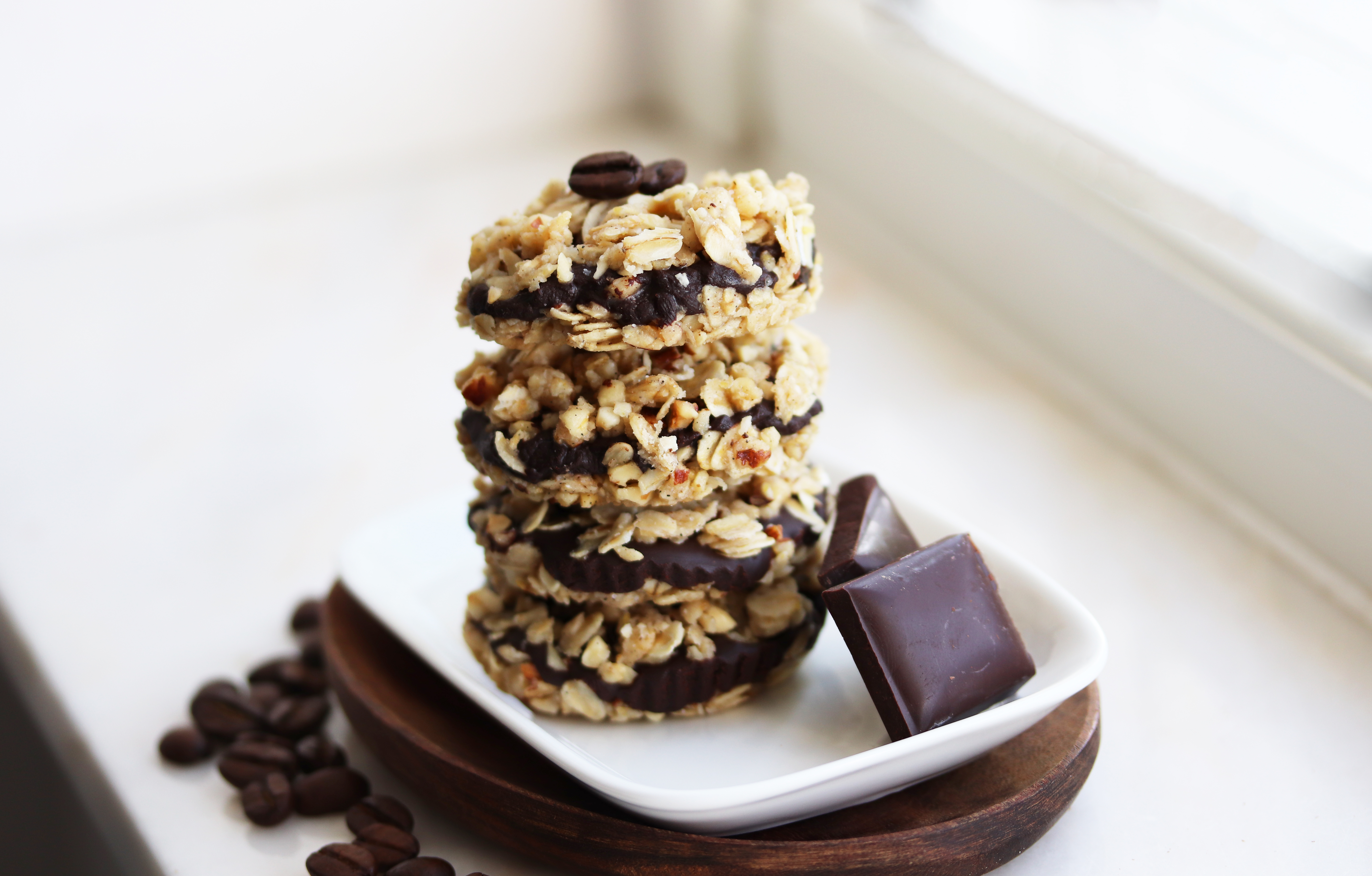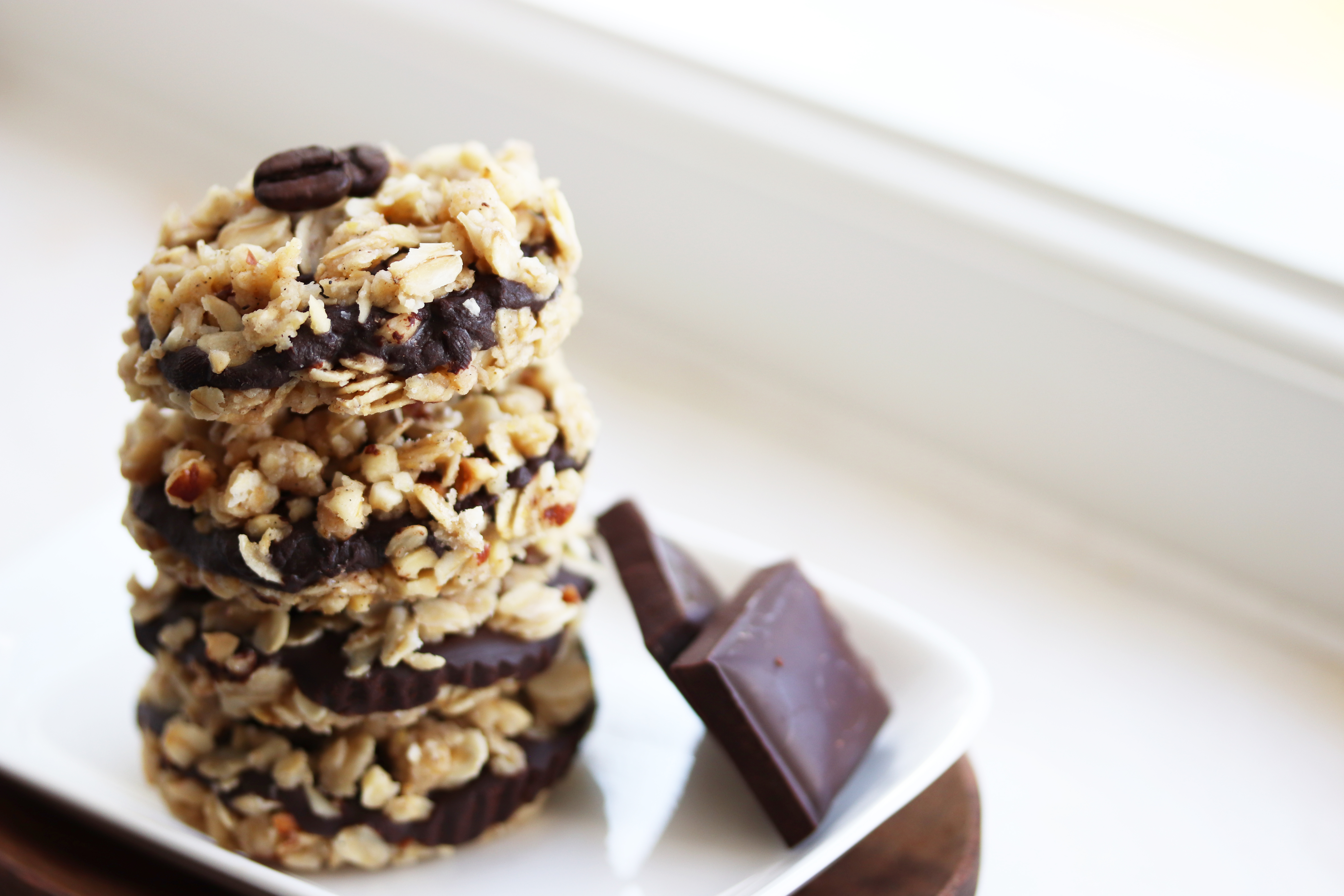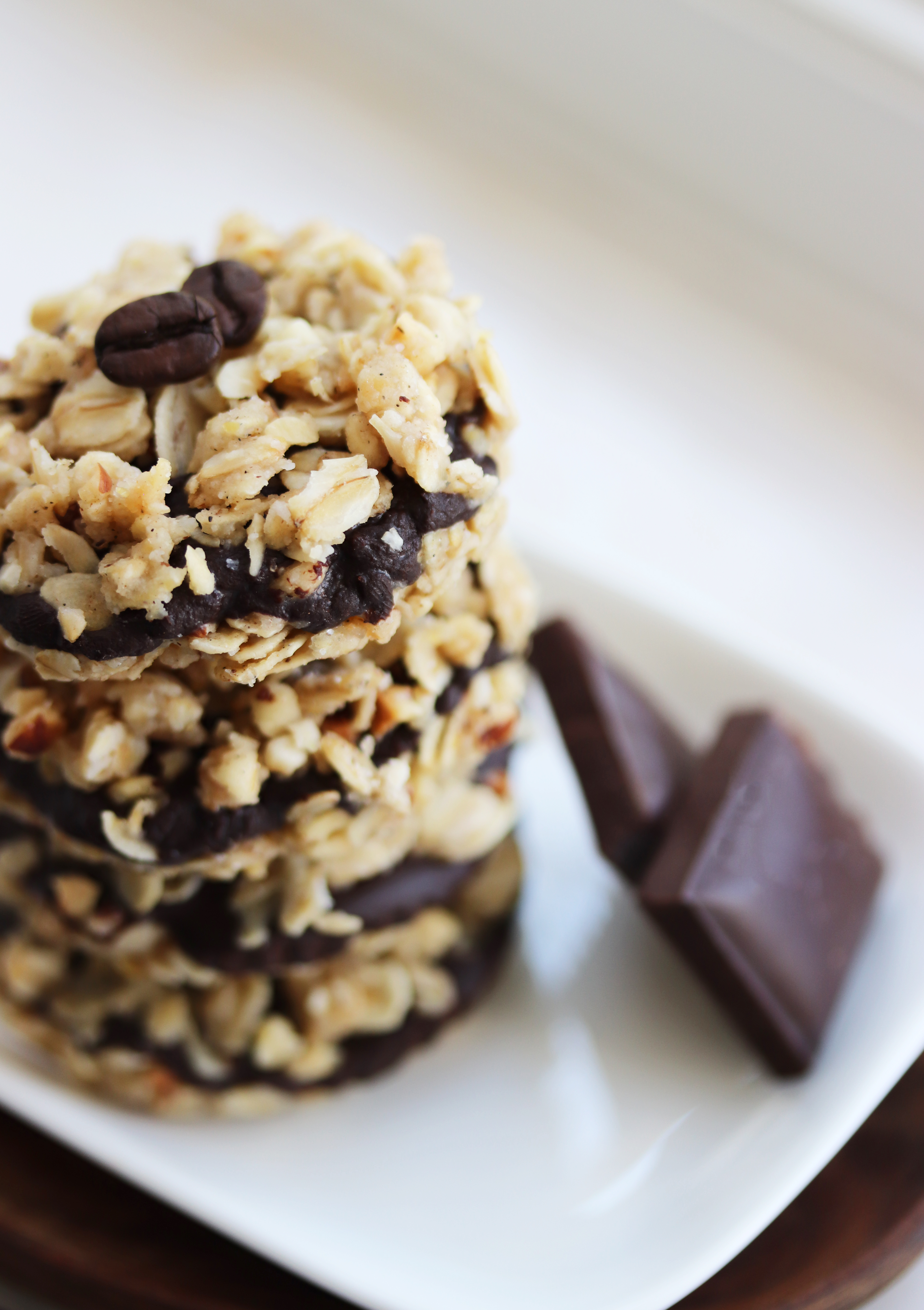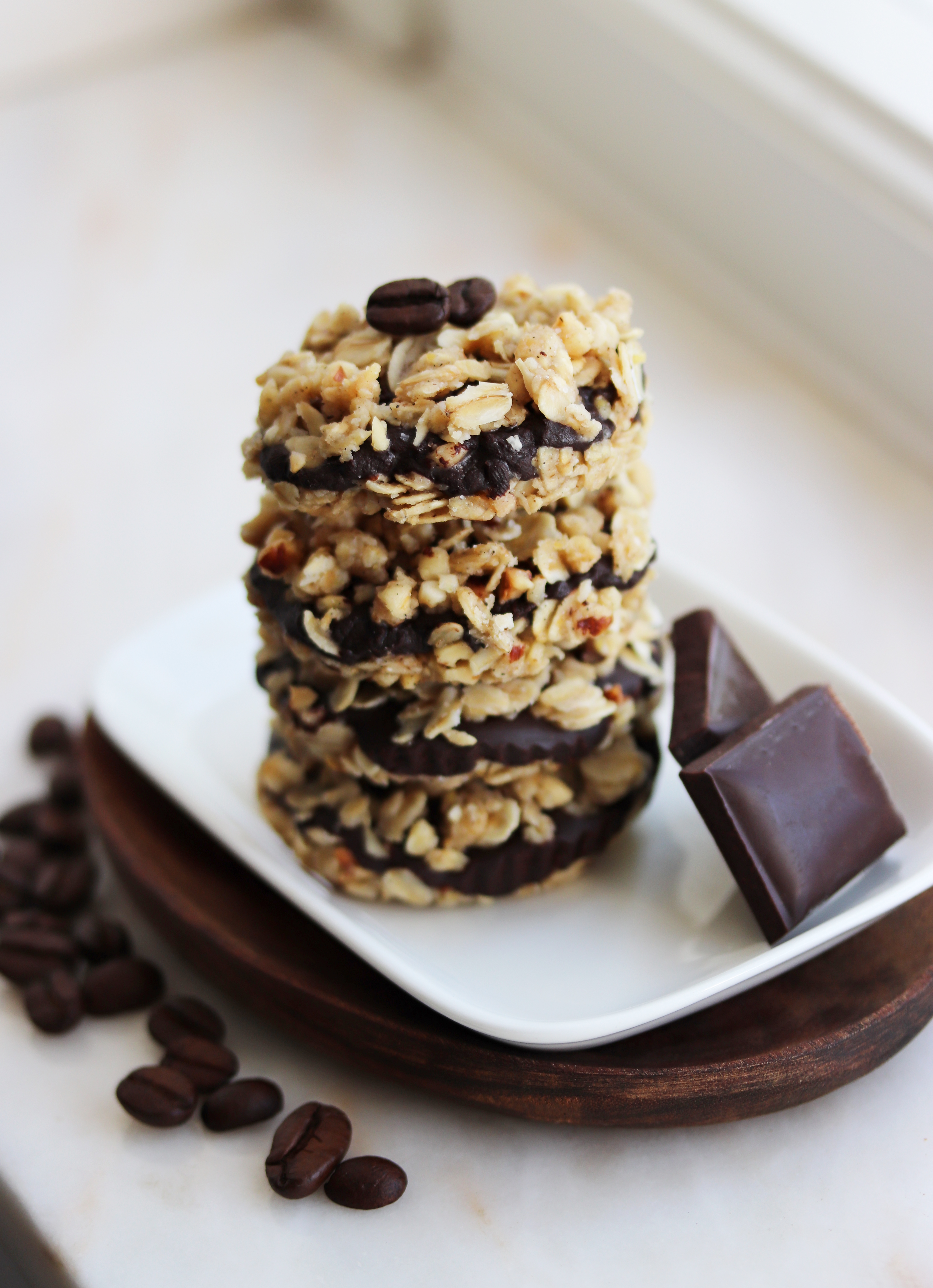 Print
Decadent Mocca Crumble Bites
A creamy coffee flavoured chocolate filling sandwiched between sweet crumble
5 tbsp

rolled oats and chopped nuts of choice*

1

,5 tbsp coconut butter, oil or other nut butter*

1

,5 tbsp +

2 tsp

liquid sweetener of choice*
A pinch of salt*
A splash of vanilla essence*

45g

chocolate of choice

2 tsp

warm, strong coffee
Optionally

2 tsp

liquid sweetener
Instructions
Prepare four paper muffin liners. In a small bowl, "toss" the oats in the coconut butter, 1,5 tbsp sweetener, salt, and vanilla until coated. Divide half of the crumble between the liners.
In a separate bowl, put the chocolate, coffee, and sweetener and microwave until the chocolated has melted. Using a spoon or fork, mix together. Transfer and divide the chocolate "ganache" between he liners and top with the last crumble. Let set in the fridge or freezer and enjoy!
Notes
*Or you can just use a couple of tablespoon of your favourite granola or müsli.
Keywords: Candy, mocca, chocolate, vegan, gluten free, healthy