Seriously guys, frozen bananas on a stick are so underrated. To be quite frank, you don't even need a recipe for it, yet here we are.
One of the best advantages, compared to nice cream, is that you can eat these straight from the freezer, and they still taste darn good. Personally, I like them the most when they have been out of the freezer for just a minute or two as they slightly thaw and become more of a banana sorbet kind of thing. An extra plus is that by not making the bananas into nice cream you retain the nice firm banana texture. The crunchy/crispy chocolate on top of that is just bang on perfect.
Absolutely perfect for the summer, BBQs or whenever you feel like it.
Enjoy!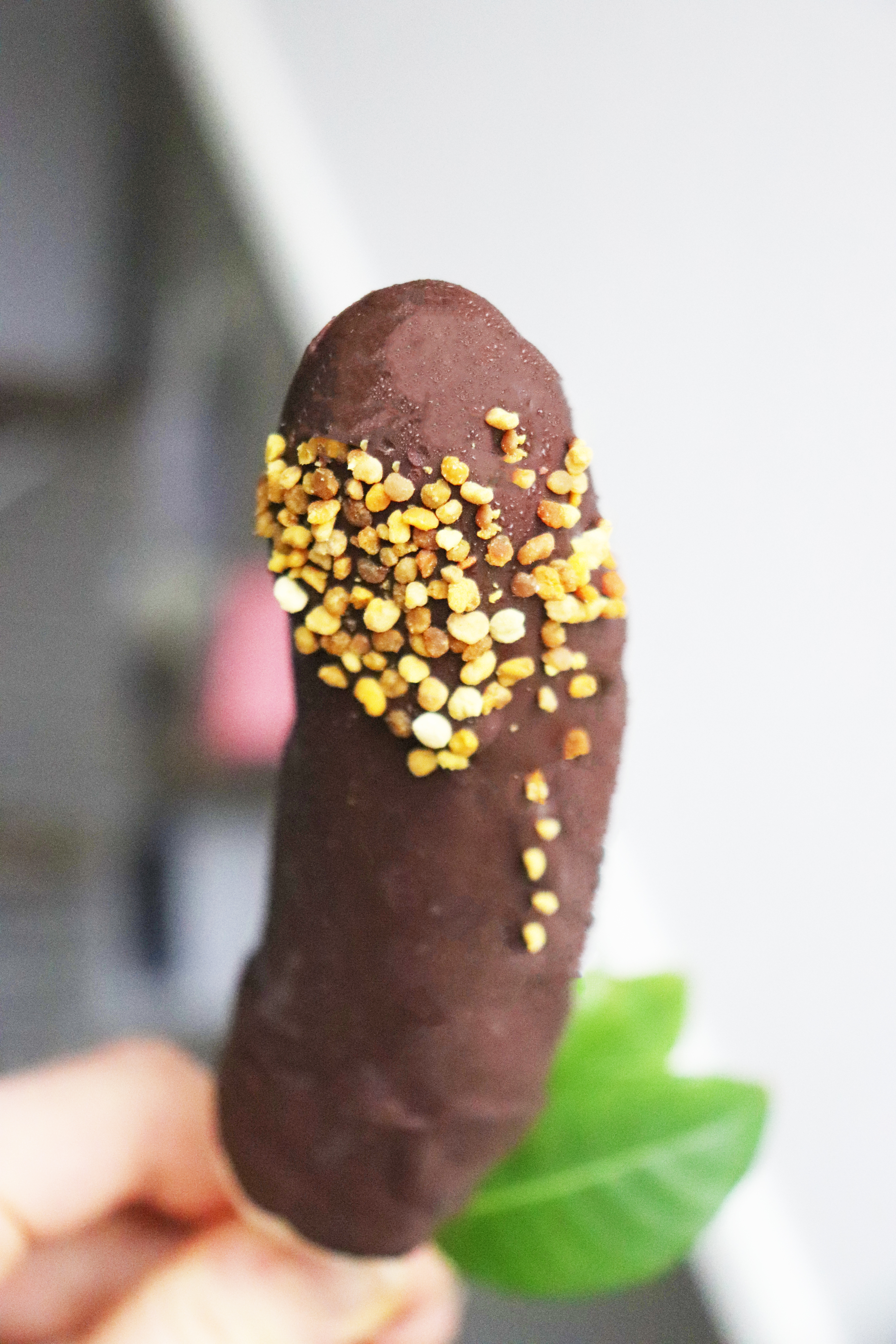 Print
Basically a Frozen Banana on a Stick Dipped in Chocolate Popsicle
1

banana
Approximately

20g

chocolate
Optionally shredded coconut, sprinkles, freeze-dried fruit, chopped nuts for sprinkling.
A thick, rather long lolly stick or thick paper straw is essential.
Instructions
Peel the banana, cut off the bottom and press the lolly stick or straw up it's bottom so it's secure and won't fall off. Freeze for 6-8 hours.
When the banana is frozen just melt some chocolate in the microwave (be careful, it easily burns) or over simmering water. Dip or drizzle the chocolate on the banana and quickly sprinkle your toppings before the chocolate hardens. Devour!