Big badabom! This granola was created as a part of my The Perfect Three Ingredient Chocolate Mousse with 5 Minute Caramelised Nutty Oat Topping recipe (long name, I know). It was so perfectly crispy, sweet, nutty, and god darn delicious I had to write a recipe of its own. I just had to! Another reason why I fell in love with this granola is that it's extremely easy to make. Roast some oats and nuts in a pan, pour some maple syrup on top, take it of the heat, let crispen up, and voilà! Making some delicious, nutritional granola truly couldn't easier. I imagen making this in anything from large batches to store and and eat whenever to small batches for a quick weekend brunch or as a snack. I almost forgot to say that this granola is equally good eaten on your favourite smoothies, yoghurt bowls or such as it is on its own. Matter of fact, my mum actually asked me to make more so she could eat it as a snack/treat by the handful. My mum has very good taste.
On another note, the video and pictures did not turn out the way I wanted them to, but I thought it would do me, an almost obsessive perfectionist, good to share the video even though it isn't the prettiest. Hope you like it anyhow. Enjoy!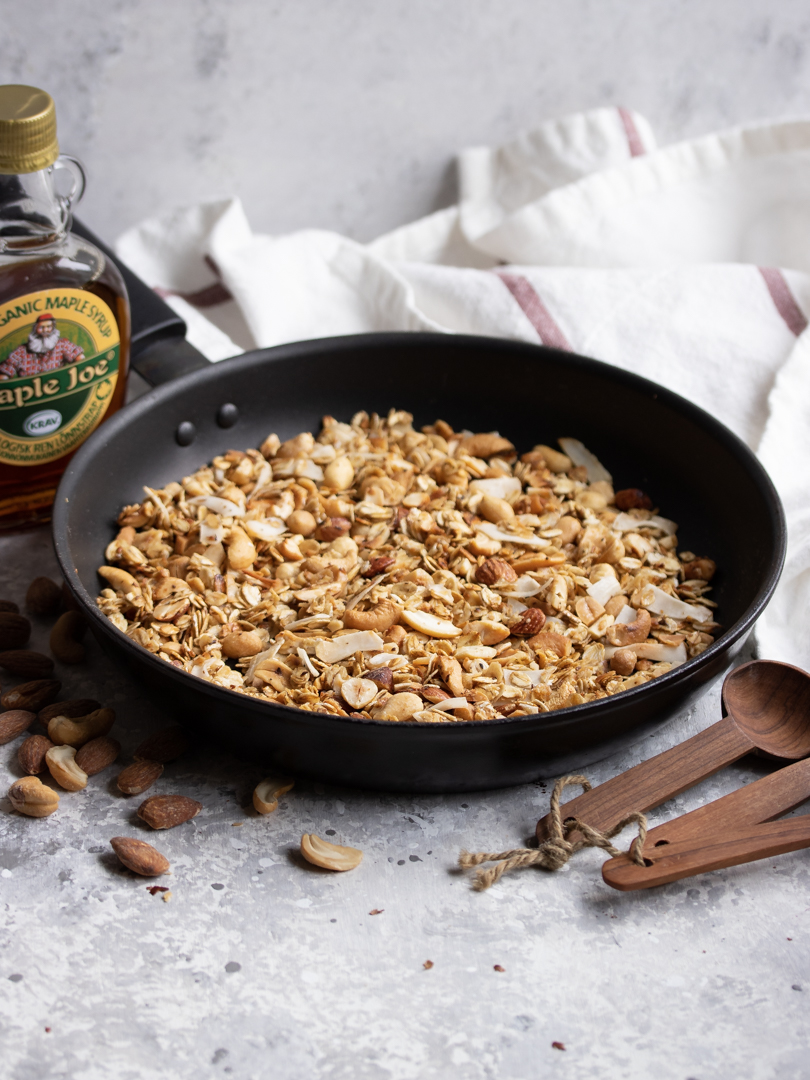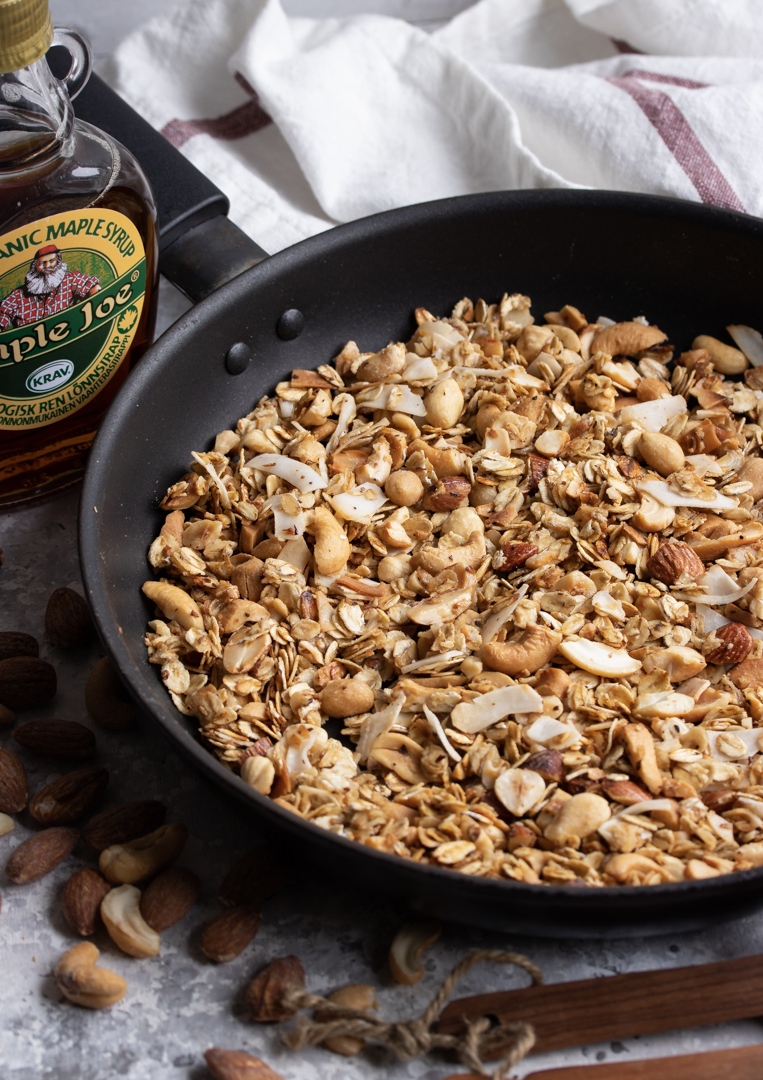 5 minute Caramelised Nutty Maple Granola
Serving around 5 dl / 2 cups granola
Ingredients
120g / 4,2 oz nuts and seeds of choice
120g / 4,2 oz rolled oats
6 tbsp maple syrup
A hearty pinch of salt if the nuts aren't salted
Directions
Put the nuts and oat in a frying pan and heat in a dry skillet or frying pan over medium heat for 2 to 3 minutes or until they're golden brown and give off a rich, toasty fragrance. Stir and toss nuts and oats frequently for even toasting and watch the nuts and oats closely as it's easy to burn them.
Take the pan of the heat and add the maple syrup and optional salt. Stir in the maple syrup until everything's nice and coated with it and keep stirring every once in a while until dry and crunchy. Enjoy!