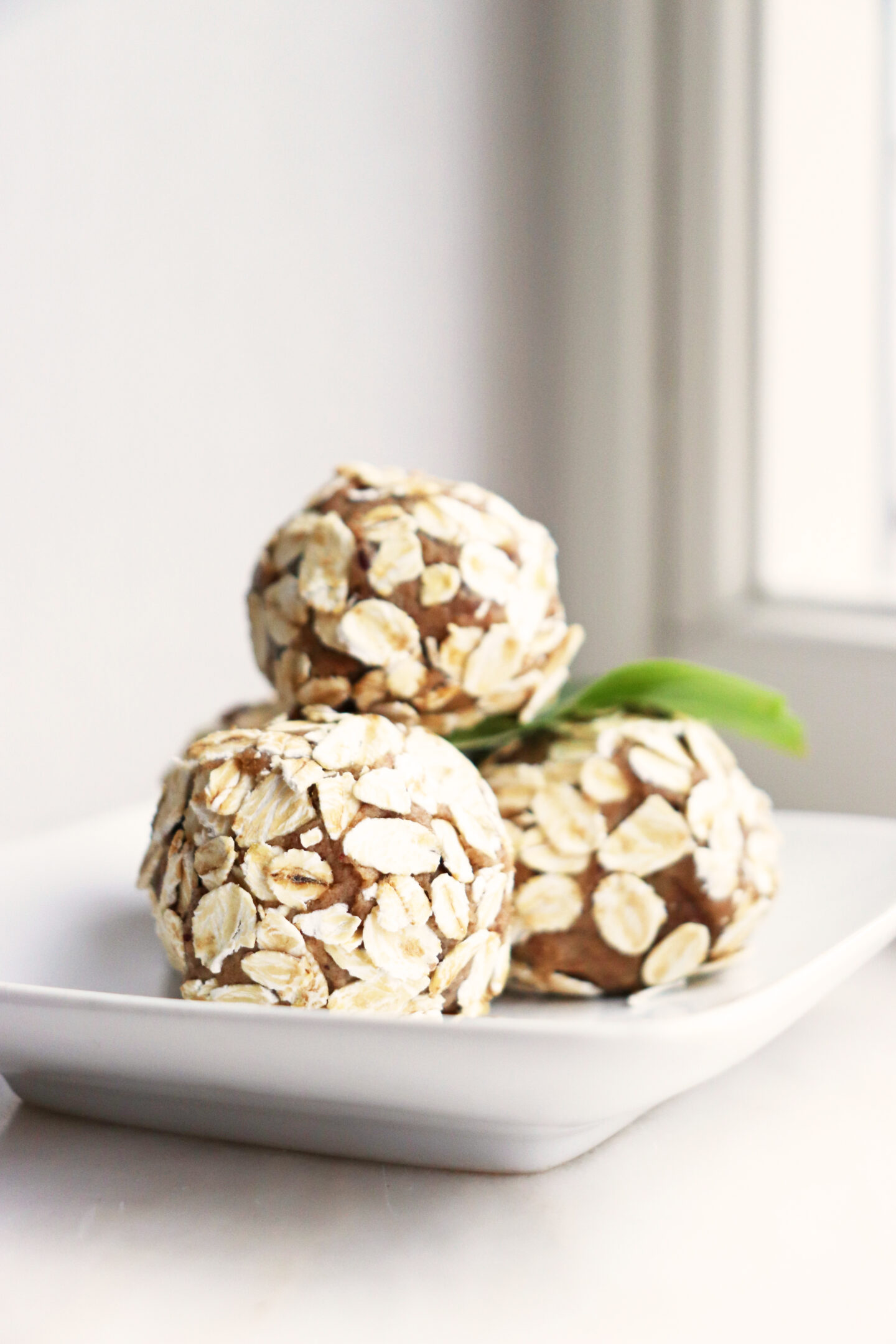 Guys, breaking news! I do make things that don't contain chocolate! *insert dramatic music*
Well, these cuties are super simple and an even easier way, compared to banana bread, to use up over ripe bananas. No need for using an oven, just a blender or processor. I personally love having a break from all the, extremely delicious but heavy, chocolate. I found these to be great snacks, filling and energy giving, especially post workout. Whole real foods, no silly buisness like oils or added sugar, what can go wrong?
Enjoy!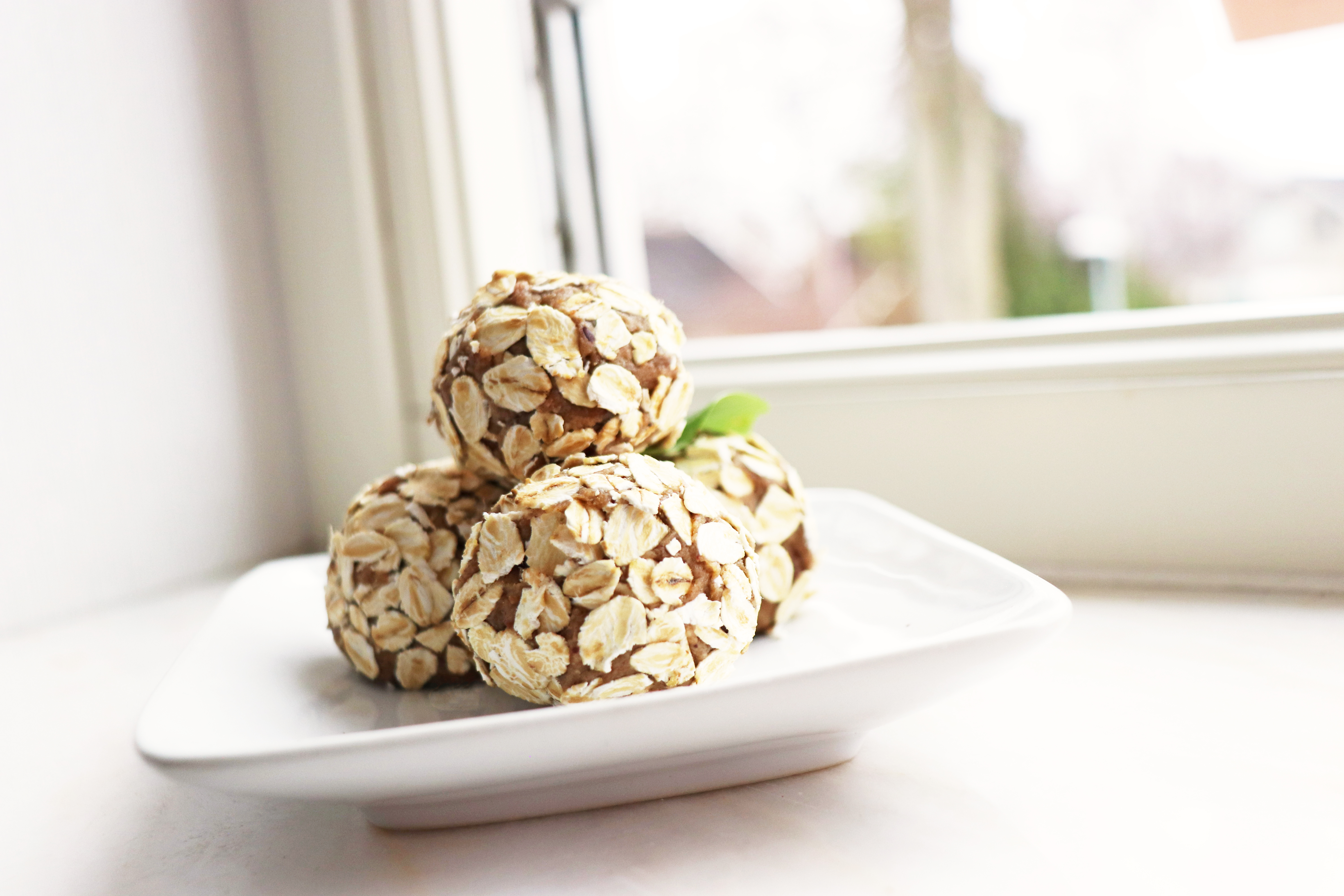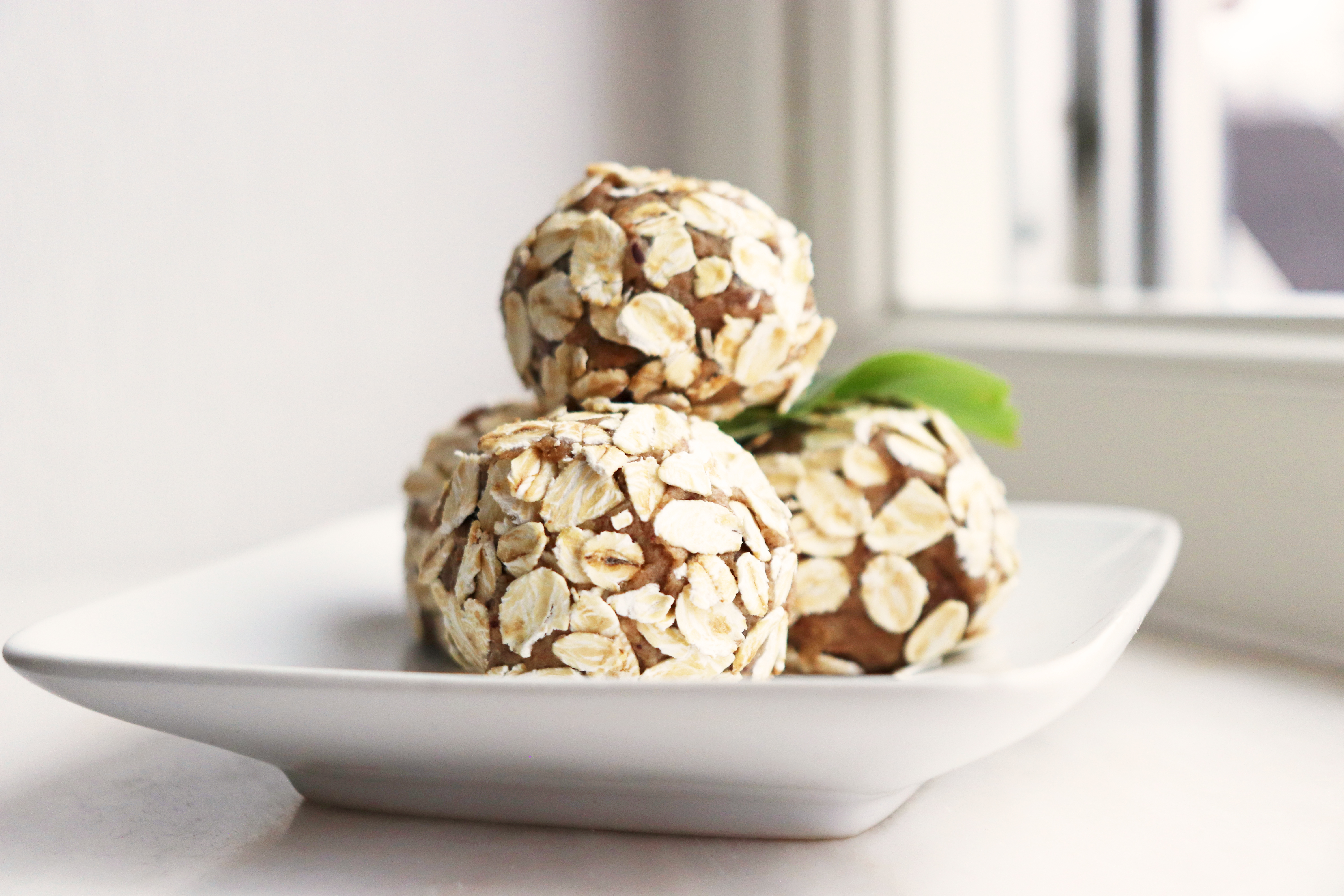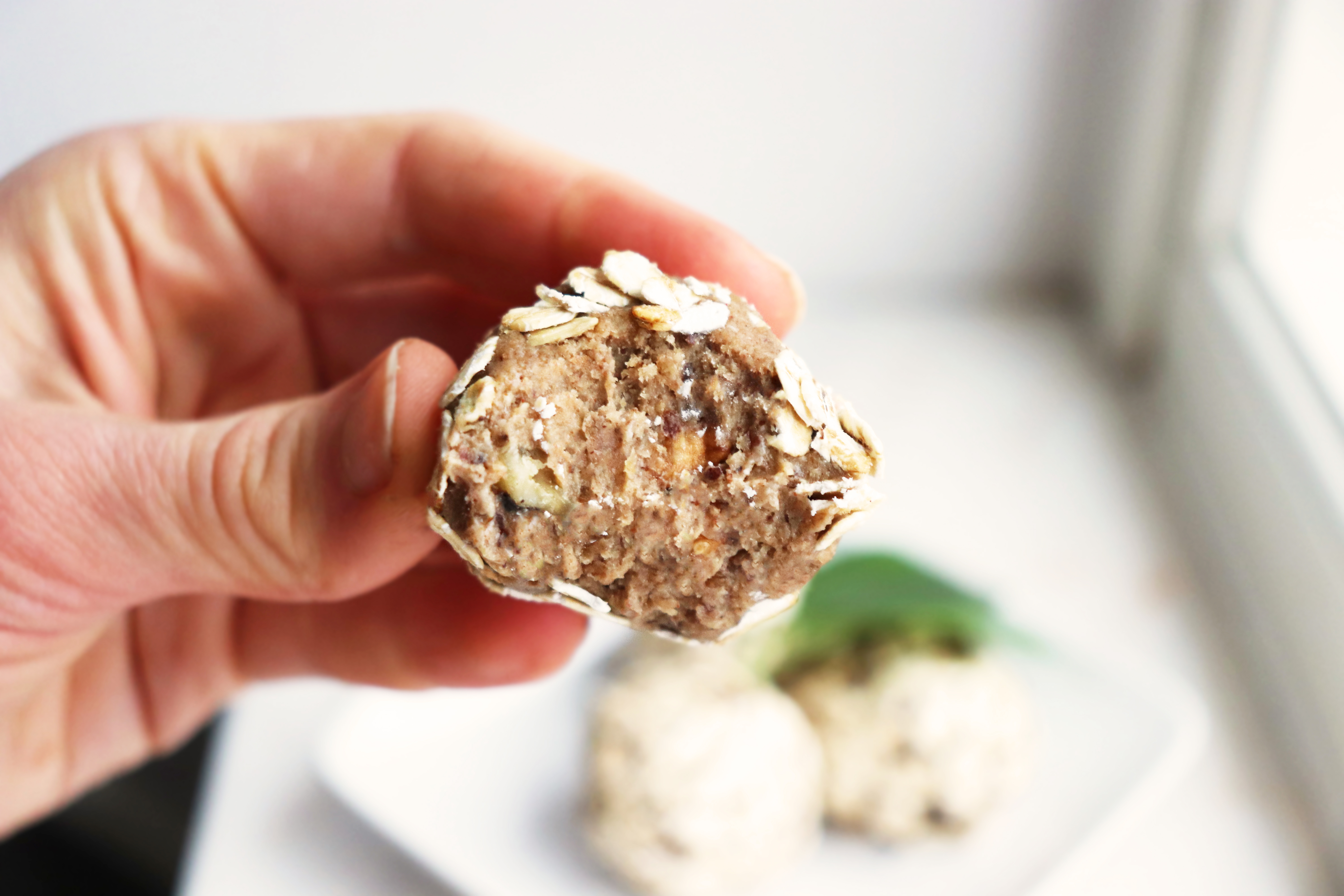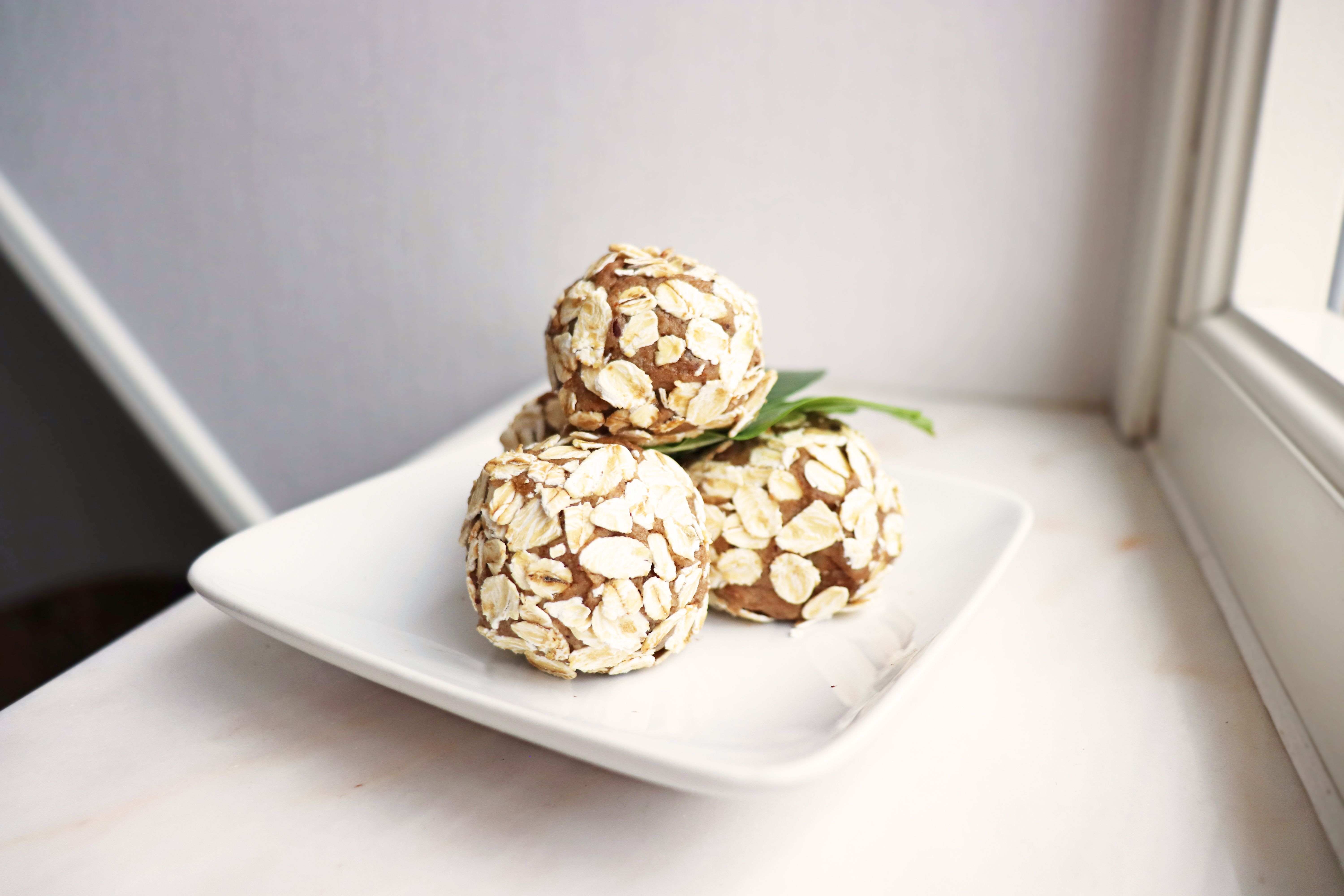 Print
Simple rawish banana bread bites
1

medium ripe banana

10

/ 100g pitted dates

1/4 tsp

cinnamon

2

,5 / 1 cup rolled oats or oat flour

2 tbsp

nut butter

1

,25 dl / 1/2 cups, or more, walnut pieces
Instructions
Mix all the ingredients except for the walnuts in a mixer or food processor until it forms a dough. If it's too moist to roll just add some more oats, verse versa. Carefully mix in the walnuts. Roll into equal balls and voilá, enjoy!
Keywords: Banana bread bliss balls, healthy, vegan, gluten free