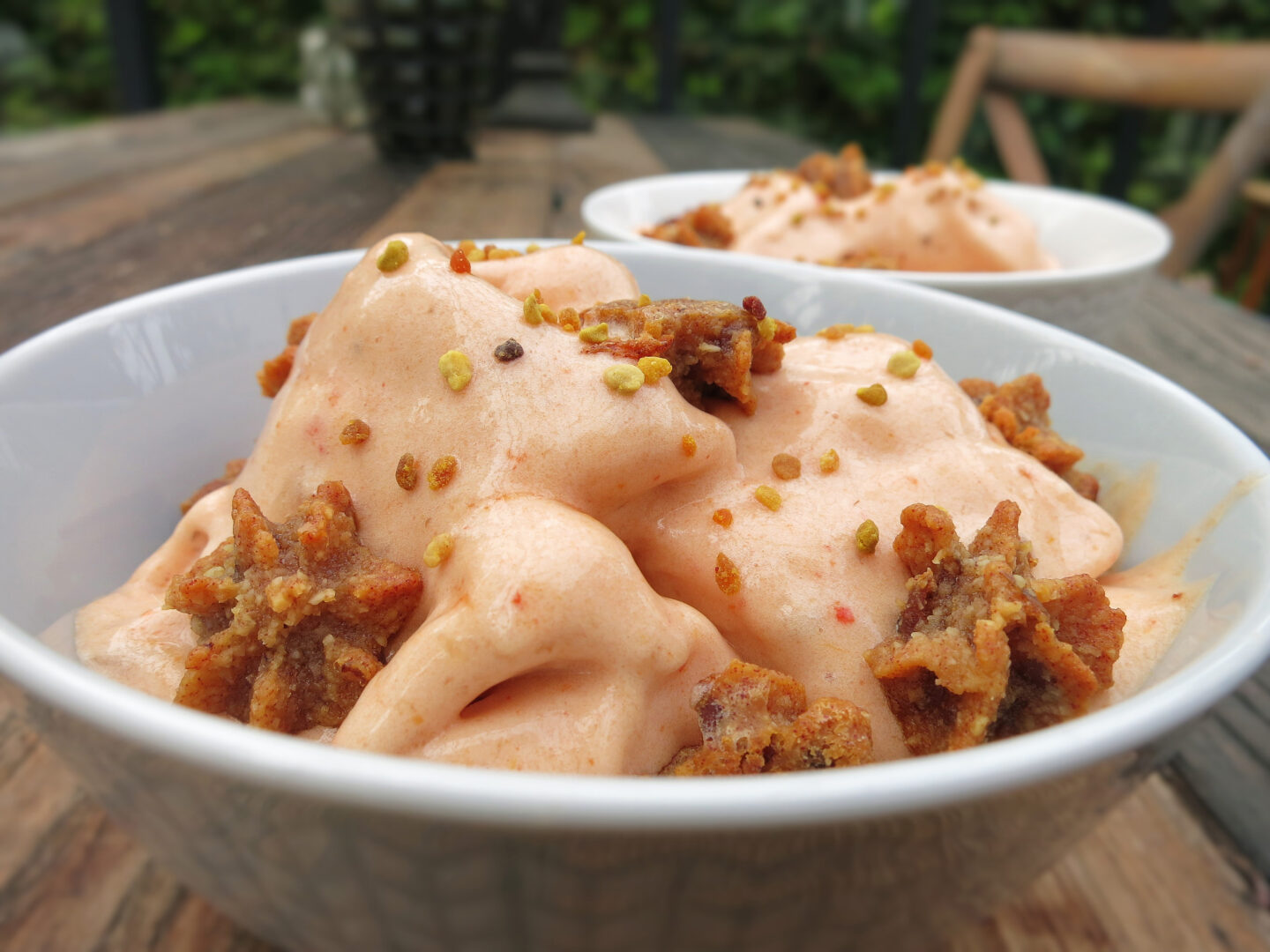 A couple of weeks ago all the rosehip bushes in my village were full fo rosehips! It wa ridiculous how no one was picking any! So a friend and I decided to pick lots and make a pure of them that we later froze for later use. It was pretty difficult to separate the fruit flesh from the seeds but after two hours or so we're done!
We used some of the purée to make rosehip nice cream that we topped with a healthyfied version of almond macaroons that are so often used to top rosehip soup, which is a classic!
This recipe can also be made for things like "chokladbiskvier", chocolate butter cream biscuits, and many other things!
Enjoy!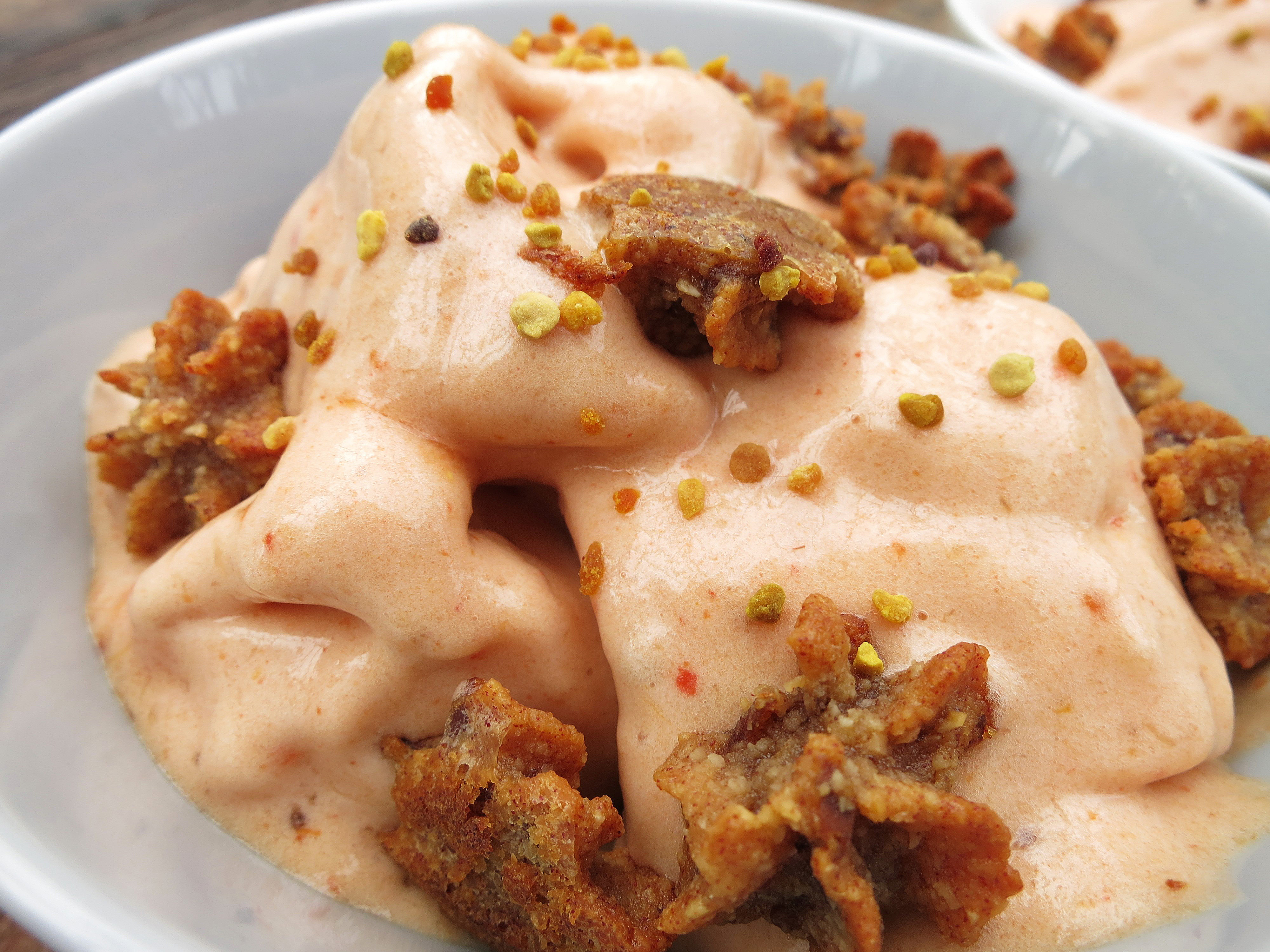 Print
Almond macaroons
100g

/ 3,5 ounces of almond or any other nut flour

1

,25 dl / 1/2 cup of pitted dates

3

tsbp chickpea water or

one

organic free range egg white
Instructions
Preheat the oven 150°C / 300°F. Mix and/or mash the dates as smooth as possible, you might need to add a tbsp of water but not more! If it seems possible then soak your dates in water in advance!
Whip the aquafaba or egg white until you get super stiff peaks that will not move, this might take a couple of minutes
Carefully mix in the almond flour and date mixture into the fluff. Put the mixture into a piping bag and pipe it into small blobs.
Bake for 10-15 minutes until golden and firm. Enjoy!