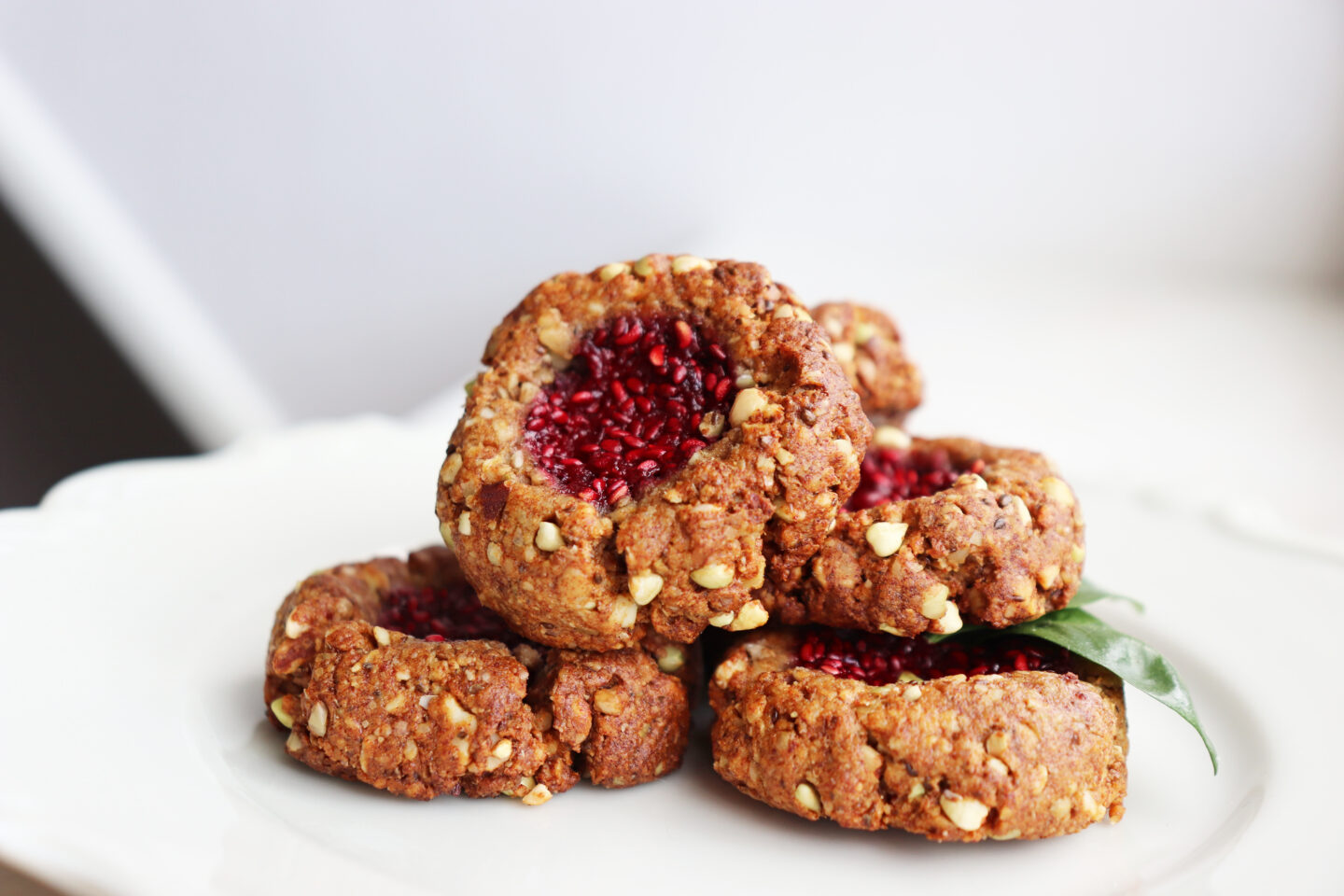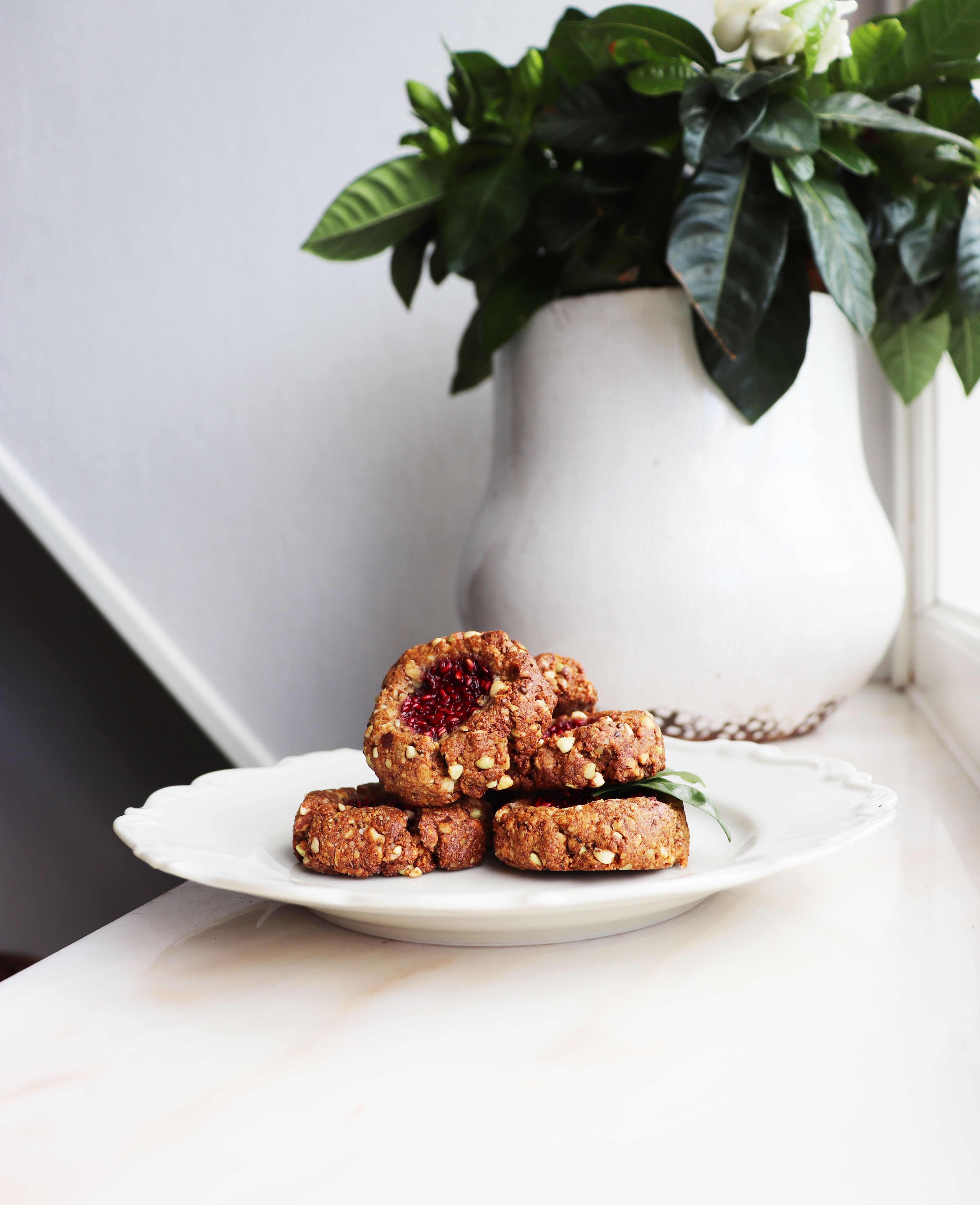 I don't know about you guys, but thumb print cookies were my absolute favourite, along side with checkerboard cookies, when I was a small child. I recall how I absolutely adored how the jam goes all chewy in the oven. This explains the creation of this recipe, if you haven't noticed most my recipes are creation from my childhood memories and favourites.
What was your favourite cookie when growing up? I'm just curious. Anyhow, the recipe is pretty self-explanatory but I got to admit I am proud of it and think it tastes pretty darn amazing. Delightfully balanced flavours, nutty, sweet with a beautiful contrast in texture.
Enjoy!
Print
Nutty & Seedy Thumbprint Cookies
Jammy, chewy, and delicious nutty thumbprint cookies
Cookies
60g

/ 2,1 oz pitted dates

50g

/ 1,75 oz nuts and/or seeds of choice (I used almonds, walnuts and pumpkin seeds)

3 tbsp

oat- or nut- or other flour of choice

1/3 tsp

baking soda
Optionally but recommended 2 tbsp buckwheat

1 tsp

chia seeds
Filling
2 tbsp

fruit preserves/jam or mashed fresh fruit of choice

1/2 tbsp

chia seeds
Instructions
Firstly, mix the fruit preserve together with 1/2 tbsp chia seeds, set aside and let thicken up.
Preheat the oven to 150ºC / 300ºF
Process all the ingredients for the biscuits until combined. I like mine chunky but blend till wanted consistency is achieved.
Divide into 12 small balls, place them out on a baking tray. Press a thumbprint into center of each ball and fill with a small spoonful of jam.
Bake for 10-15 minutes until golden. Afterwards, optionally turn off the oven and let the cookies "dry" for an extra 10 minutes while the oven is cooling down. Let cool and enjoy!
Keywords: Seedy thumbprint cookies, vegan, gluten free, healthy