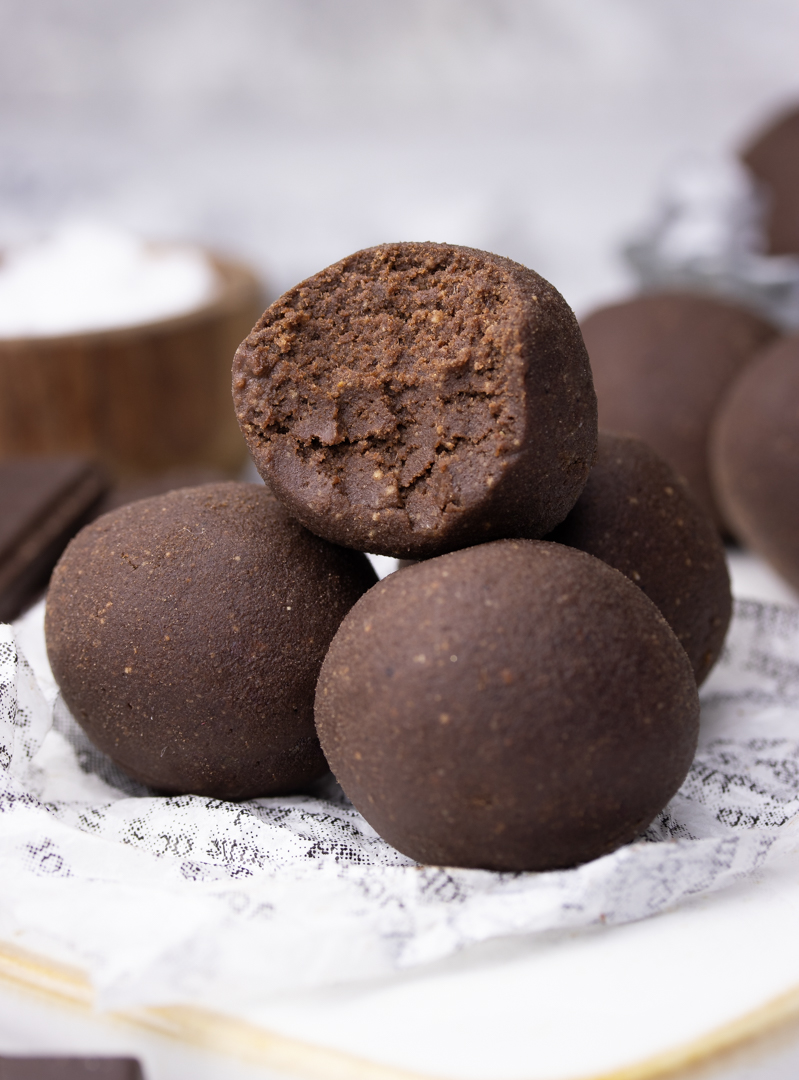 At this point you guys should know that I am addicted to anything in the shape of a ball, which is one of the reasons to the creation of this recipe.
On another note, I want to talk about processed food. I believe eating mostly whole foods is great. However, life is all about balance! As a person who needs to eat a lot as I love to move my body and workout, I find eating processed foods often does me a lot of good and enables me to live the life I want. Also, protein powder, which I used in this recipe, won't hurt you, matter of fact quite the opposite. (think about those gainzzz) Unlike some people paint it, processed food is not the devil! For example, the rolled oats you use to make your oatmeal has gone through a bunch of processing yet it is super healthy. In conclusion, eat what makes you feel good!
Anyhow, these brownie bites' flavour and texture certainly do satisfy at least my cravings and needs for a quick energising snack. Not only are they delicious, they are a great, healthy, vegan, protein-filled snack to help you power through you day like a beast! Lastly, they really do taste like brownie batter, hence the name.
Enough rambling, enjoy!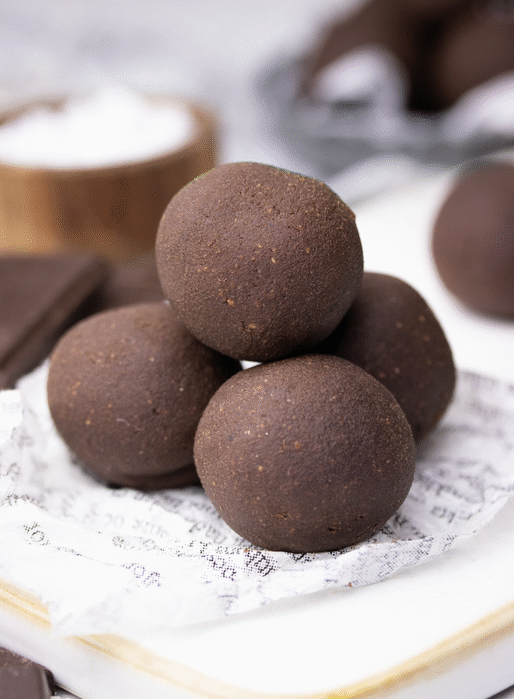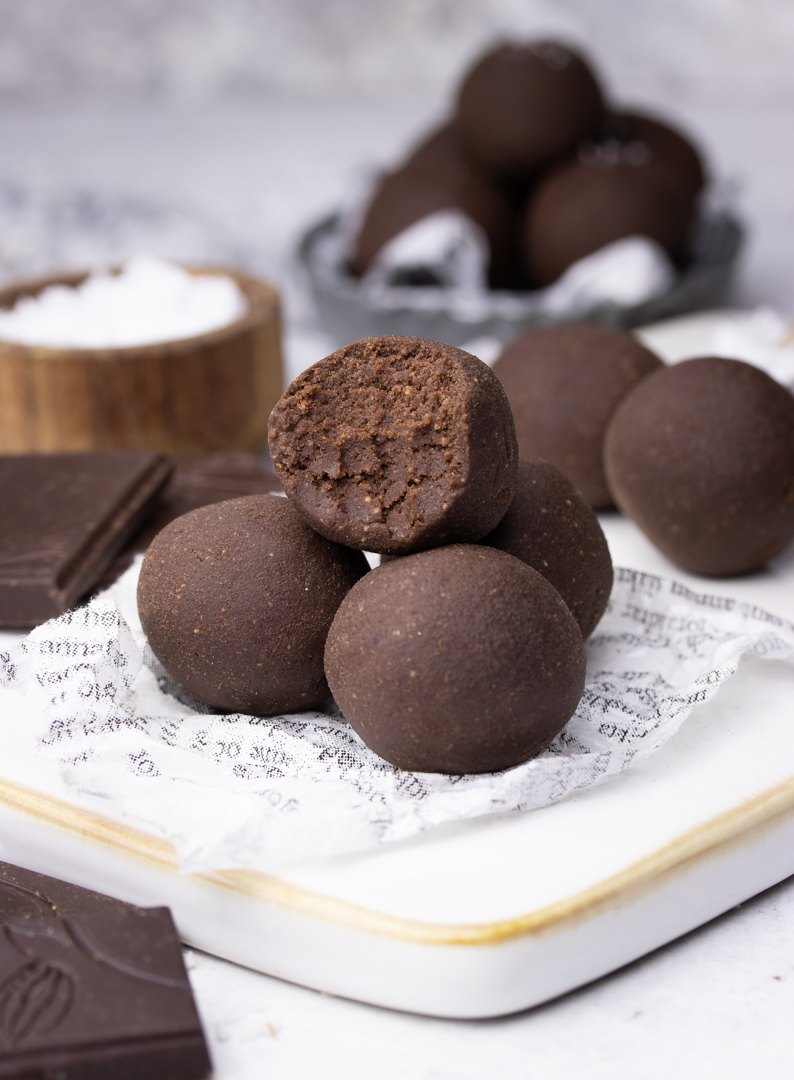 Print
Brownie Batter Protein Bites
Protein packed bites of heaven that taste like brownie batter
100g

/ 3,5 oz pitted dates

1 tbsp

nut butter of choice
Optional

15g

/ 1/2 oz dark chocolate melted

40g

/ 1,4 oz pea protein powder*

4 tbsp

cocoa powder

4

–

5

tbsp milk of choice
A pinch of salt
A splash of vanilla extract
Instructions
Just mix everything in a food processor until it forms a "dough". If it's too dry add some more milk, if too sticky add more cocoa and protein powder. Roll into balls and enjoy!
Notes
*I have only tried this using pea protein powder so I can't say anything about if any other protein powder would work as well. One of you guys told me that you used rice protein powder and that it worked as well, but don't take my word for it.
Keywords: Protein balls, snack, vegan, gluten free, healthy, easy, bliss balls, no bake, chocolate