These balls any contain a surprise but you can imagine my positive suprise when I found Vegan white chocolate. I have not for years been a lover of chocolate with a cocoa content percentage under 70%, however, that chocolate is not filled with weird fats and sugar. It had a balanced sweetness due to the rice milk content being so high. It had a beautiful creamyness WITHOUT any cacao butter taste with some extra nutty flavour from hazelnut butter.
Enough said, I just had to make something using it and this is the results. Tadaaaa! I love the chunkyness the chocolate pieces give, a textural change, as well as the contrast tangy raspberry adds.
Enjoy!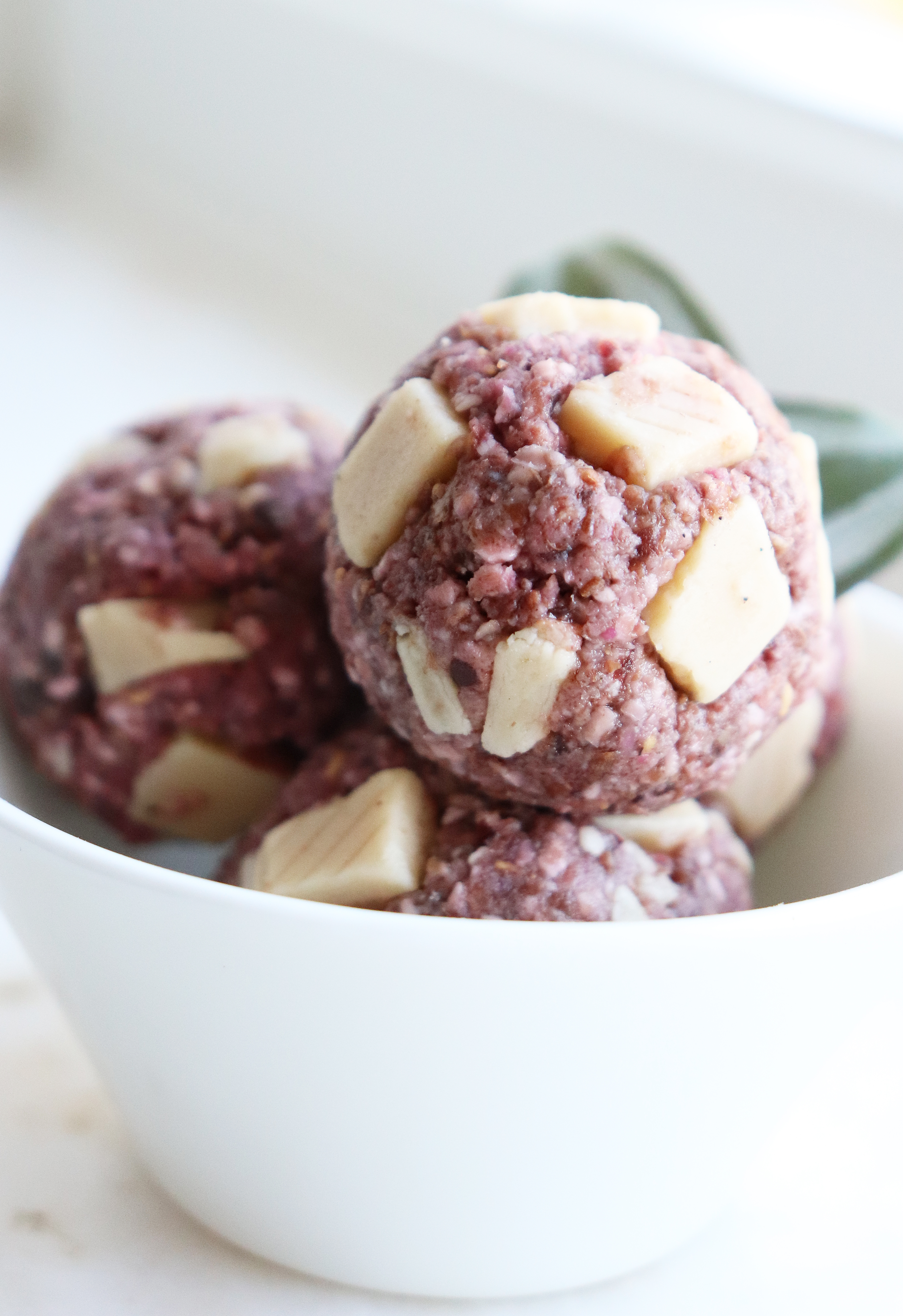 Print
5 ingredient Raspberry & White Chocolate Surprise balls
6

pitted dates

2

dl / 3/4 cup rolled oats or oat flour

3 tbsp

coconut flour (can be substituted for more oat flour)

1

,5 dl / 2/3 cup frozen or fresh raspberries + some extra for the surprise part

60g

(optionally more) roughly chopped vegan white chocolate
Instructions
Mix the dates as fine as possible. If you're using very dry dates then add a little bit of water to process easier. Add the flours and raspberries process until combined. If you want you can mix the date paste and flours together first and then just slightly pulse when adding the raspberries to get some more chunks.
Mix in the chocolate and roll in to balls. If you'd like the surprise part of the ball then just shape the ball around a raspberry and voilà you got a secret jam surprise! Enjoy!