An even easier version (also vegan) of Chocolate Tosca cake than my other (super scroumptious) recipe! Similarly to a lot of my recipes, this is something I grew up with. Nostalgia makes everything taste at least three times better, am I right? Also, brownies topped with a nutty caramel, I'd say there's nothing to complain about.
Enough talking, enjoy!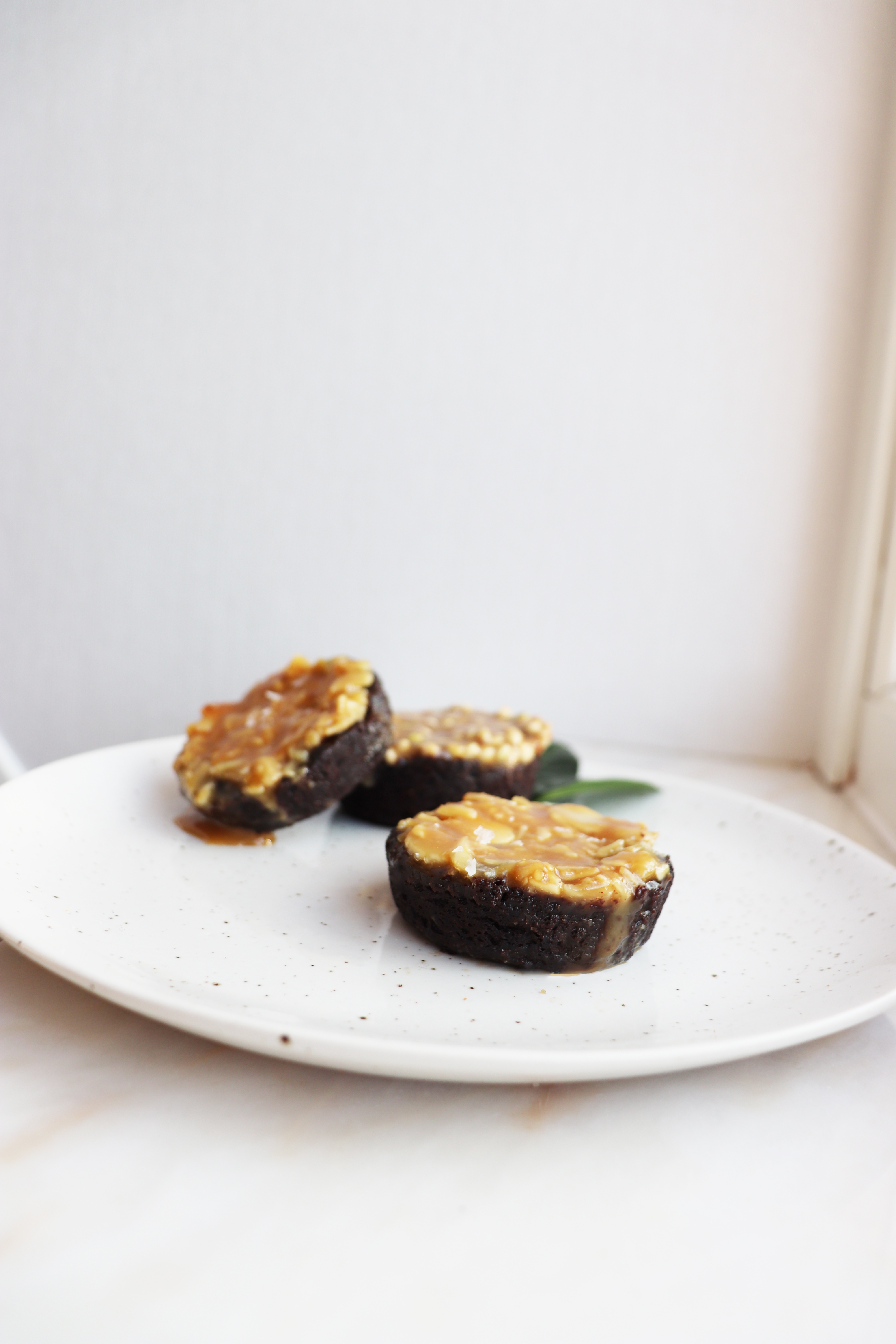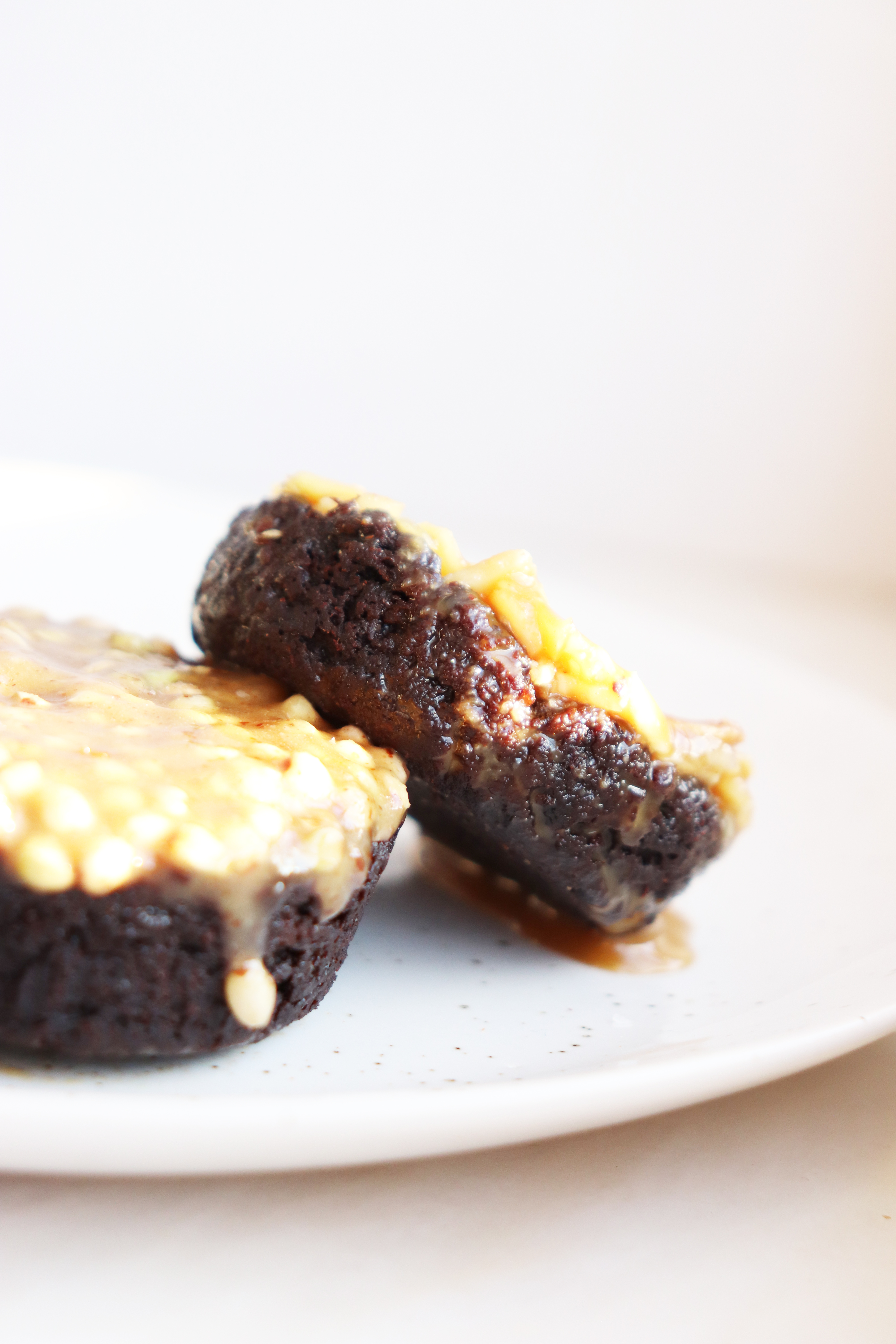 Print
Scroumptious Tosca brownies
Brownies*
200g

/ 7 oz pitted dates

2 tbsp

nut butters

1/2 tsp

vanilla extract

30g

/ 1,1 oz cocoa powder

20g

/ 0,7 oz oat flour

1 tsp

baking soda

1/2 tsp

baking powder
A hearty pinch of salt
Caramel glaze
3 tbsp

liquid sweetener of choice

3 tbsp

nut butter of choice
A hearty pinch of salt

1/2 tsp

vanilla essence/extract

5 tbsp

buckwheat, shivered almonds, shredded coconut or such.
Instructions
First, prepare your brownies! Preheat the oven to 175°C  / around 350°F.
Mix all the ingredients in a food processor until smooth.
Prepare a baking tin, muffin form or donut mold of choice. Transfer the mixture into the tin.
Bake in the oven for 10-20 minutes depending on the tin you're using. Let cool while you make the glaze.
Now, mix all the glaze ingredients, except for the buckwheat, almond or what ever you're using, in a bowl until combined. Add the buckwheat or what not and divide the caramel between the brownies. Make sure everything's coated and bake for another five minutes or so. Let cool and enjoy!
Keywords: Brownies, toscakaka, vegan, healthy