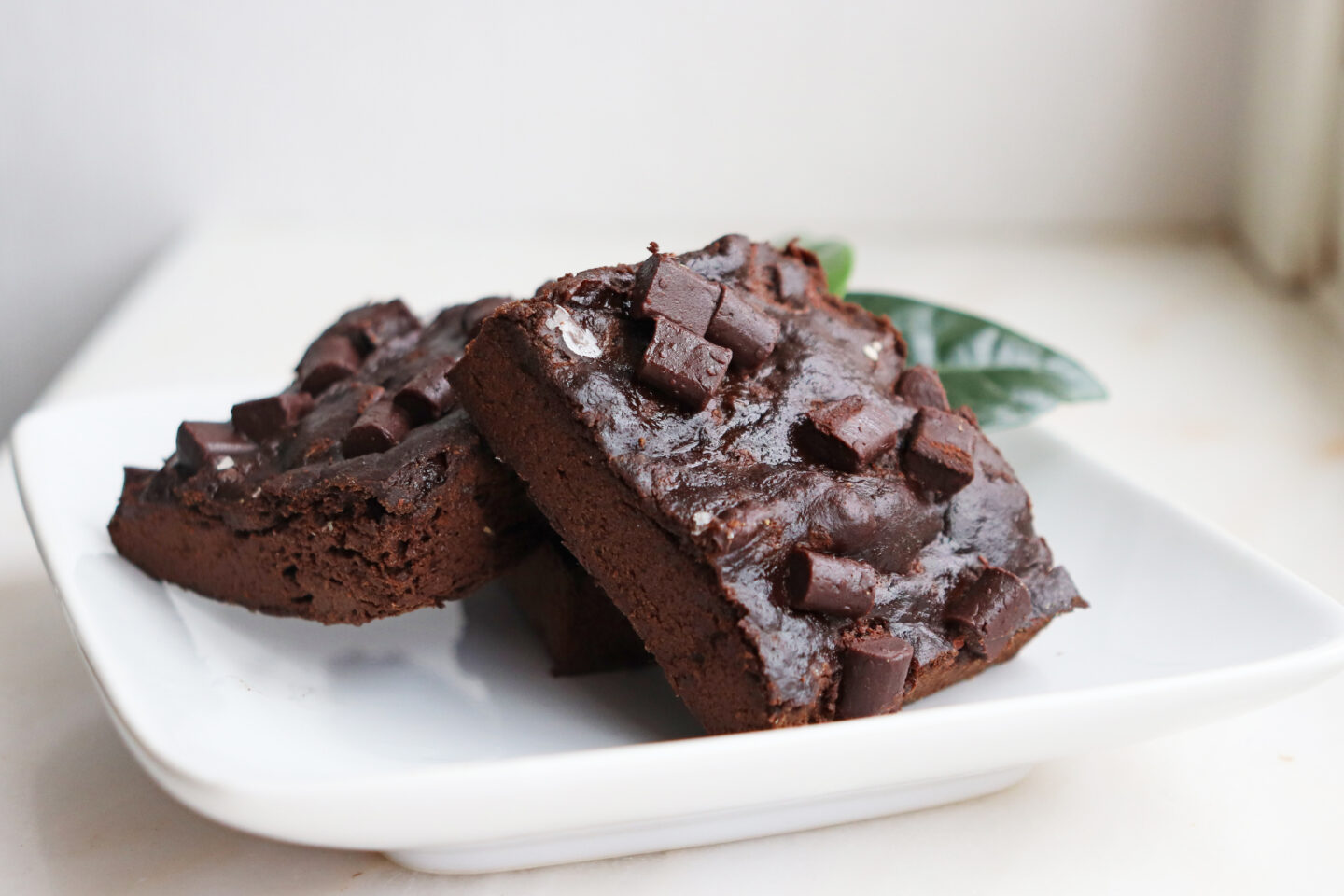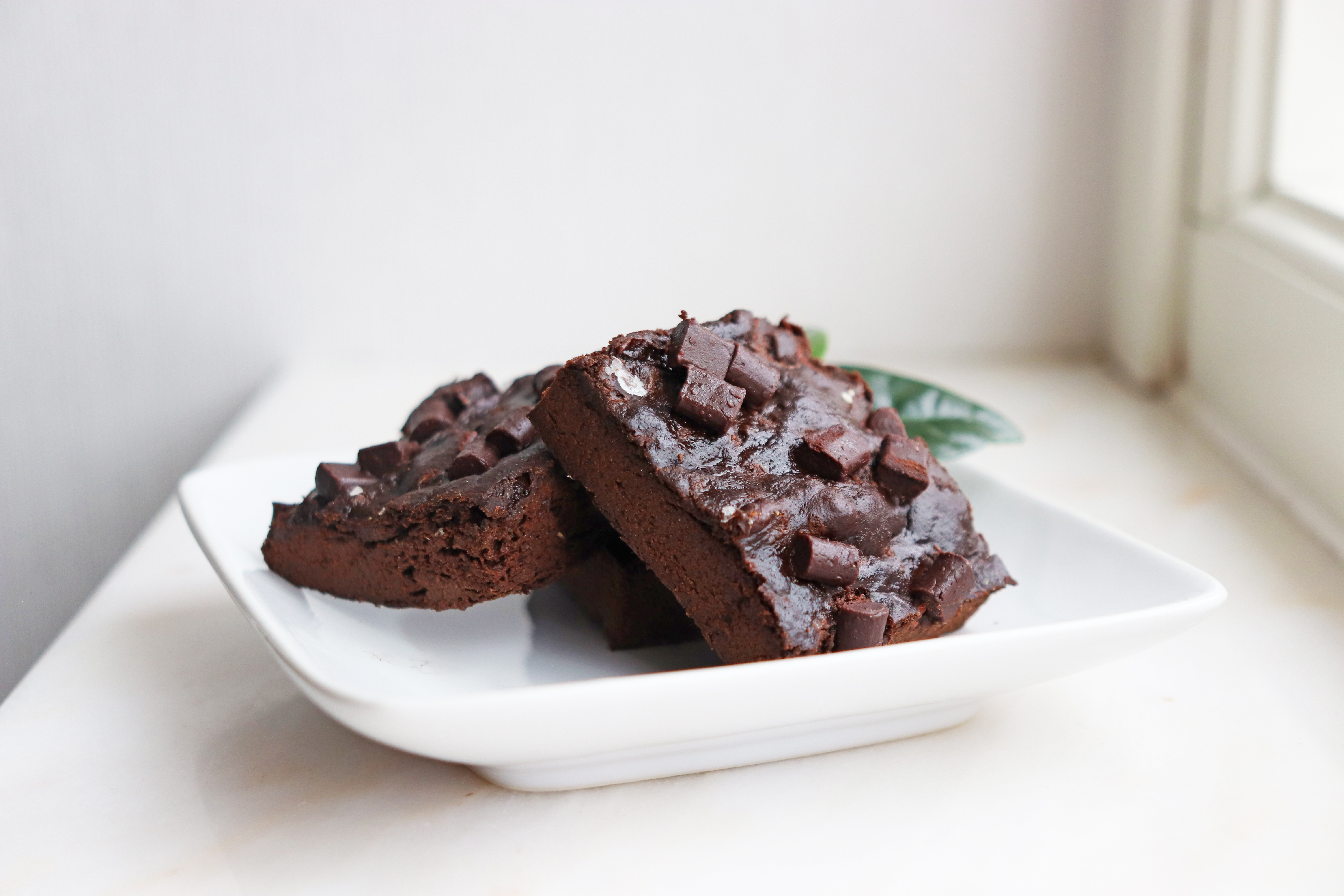 The feeling when you think a recipe would not work out in a million years, but it does. That happiness is multiplied by at least to, when the recipe turns out as delicious and glorious as the brownies pictured.
Hemp protein powder, something I purchased a couple of weeks ago. First impression of it was far from bad. It literally tasted like hemp seeds in powder form. Adding it to smoothies gave them a nice nutty flavour and made them extra fluffy. The idea of making brownies came to me after doing some research on how to use hemp protein. The usage of hemp protein in desserts was common, however, I had my doubts. Boy, I was wrong. It gives the brownies a perfectly cakey and moist texture, and when you add chocolate they turn deliciously fudgey.
My favourite way to eat these are after basketball practice or after a hard workout at the gym. 60-75kcal each with 4-6g of protein in each. Not too shabby for a plant-based and whole food treat! I love having a bunch of these in the freezer ready to be defrosted and enjoyed.
Enjoy!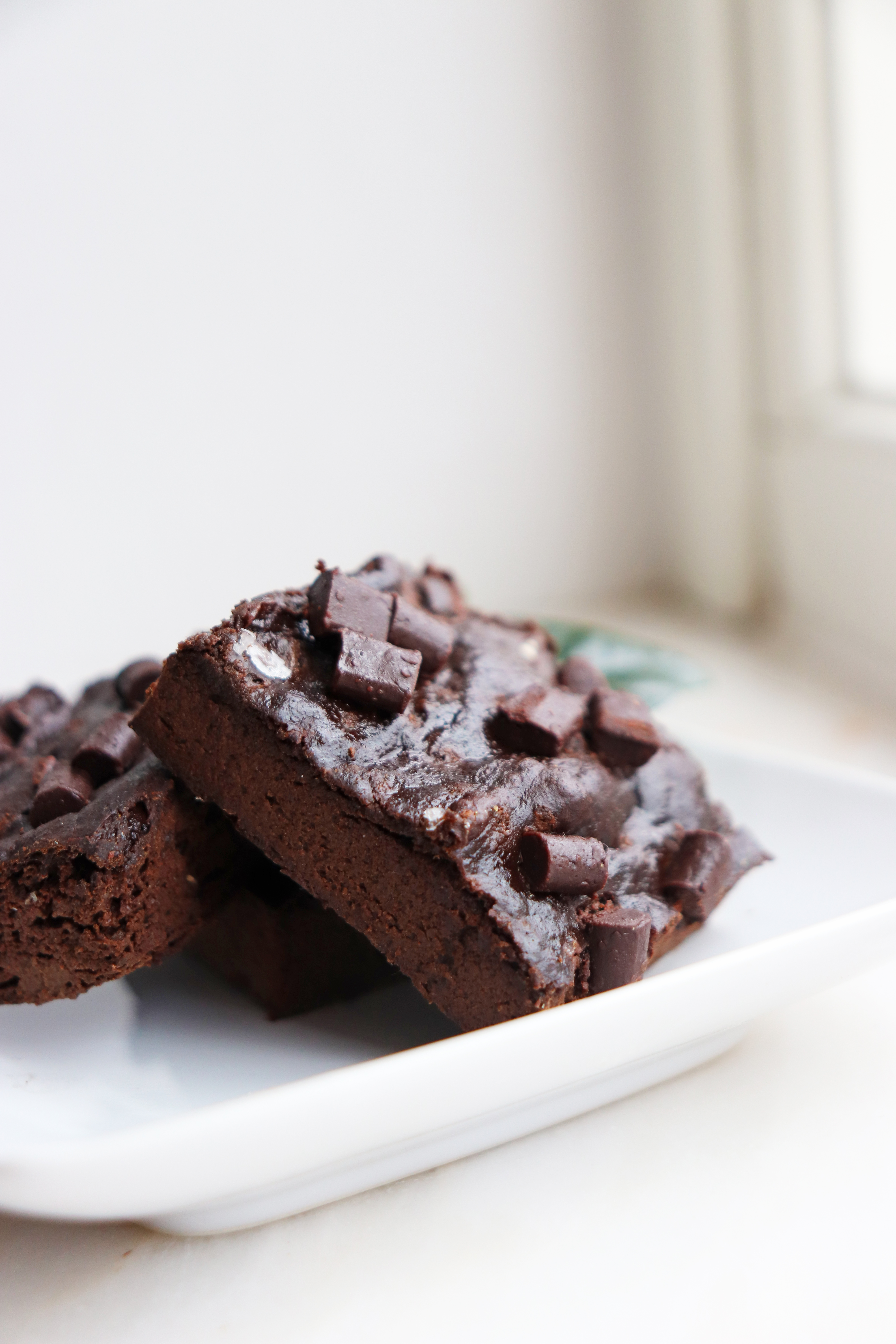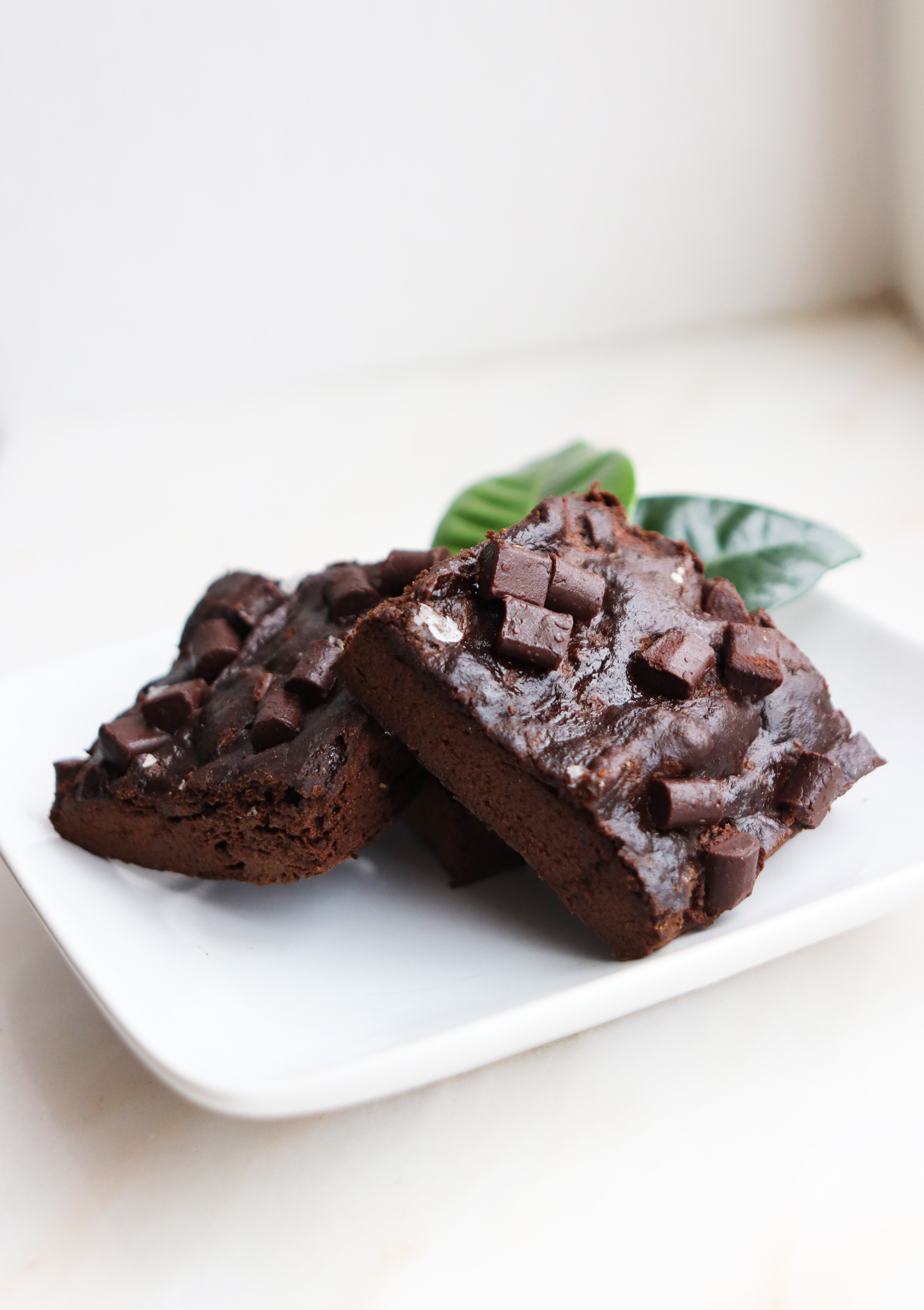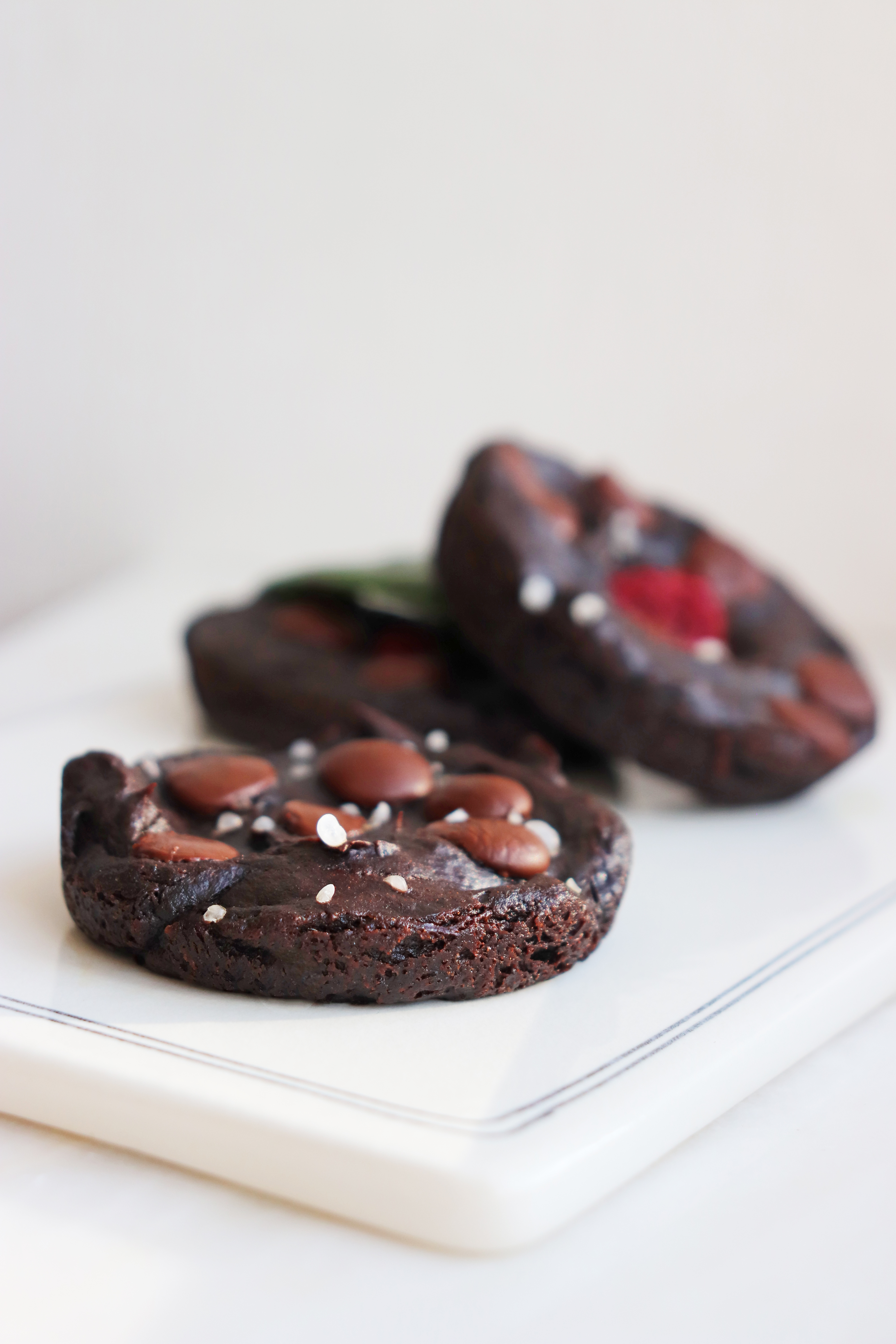 You can easily make these into raspberry mocca brownies by just adding 1-3 tsp instant coffee and sticking a raspberry in the middle before baking.
Print
Fudgy Flourless Hemp Protein Brownies
Easy protein packed yet delicious brownies
Author: Hanna Ekelund
Yield:

12

small or

8

small/medium brownies

1

x
2

/ 200g ripe bananas

60g

/ 2 oz apple sauce or avocado

4 tbsp

cocoa powder

50g

/ 1 dl / 7 tbsp hemp protein*

1/2 tsp

baking soda
A pinch of salt
A splash vanilla essence
Optionally

20g

chopped chocolate, chocolate chips, cacao nibs, nuts or seeds of choice
Instructions
Preheat the oven to 175ºC and prepare a brownie/cake pan or nine to twelve muffin cases.
Simply mix all the ingredients, except for the chocolate, smooth in a food processor or first mix the banana and apple sauce smooth with a handstand mixer and then stir in the rest ingredients.
Divide the batter between the muffin cases or just transfer to your prepared pan. Optionally top with for example chocolate, cacao nibs, nuts, seeds, nut- or seed butter and bake for 15 minutes or until a tooth pick runs clean. Take out, let cool slightly, cut up and enjoy.
Notes
*I have tried using pea protein and it turned out almost as good. Slightly more gooey and not as brownie like but still edible.
Keywords: Protein brownies, healthy, vegan, gluten free