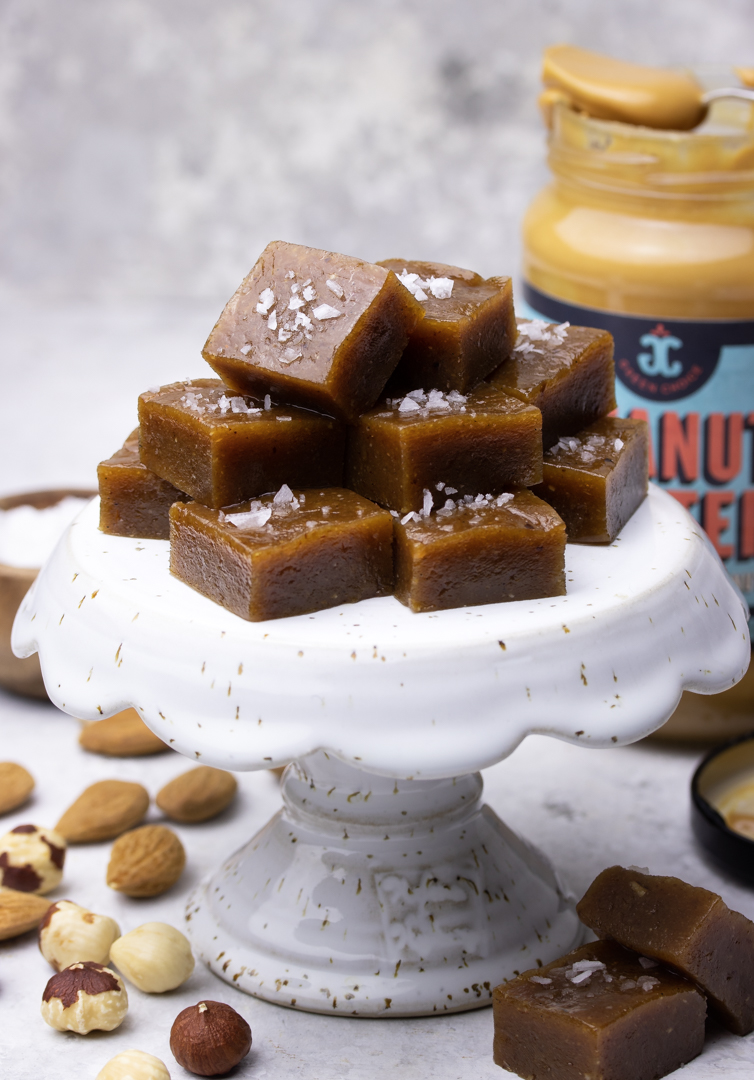 This is an old favourite of mine that still holds up. These pieces of deliciousness consist of the most simple ingredients that you most probably already have at home. The combination of dates and nut butter creates this beautiful fudge that is sweet, rich, and decadent yet wholesome. Plus, if you store it in the freezer it becomes really chewy and you truly get some proper melting action when eating it. Could it get any better? Yes! The addition of some hearty pinches of salt and vanilla deepens the flavour and truly bring this fudge to the next level. In conclusion, this recipe is simple, wholesome, and most importantly gosh darn delicious! Hooray!
I'd love to hear what you thought if you try it out. Tag me on Instagram at @the_veggienator. Now, I'll let the recipe speak for itself. Enjoy!
PS. If you're interested in a more chocolatey version, I have a just as easy, delicious, and wholesome recipe for some 3 Ingredient Chocolate Fudge.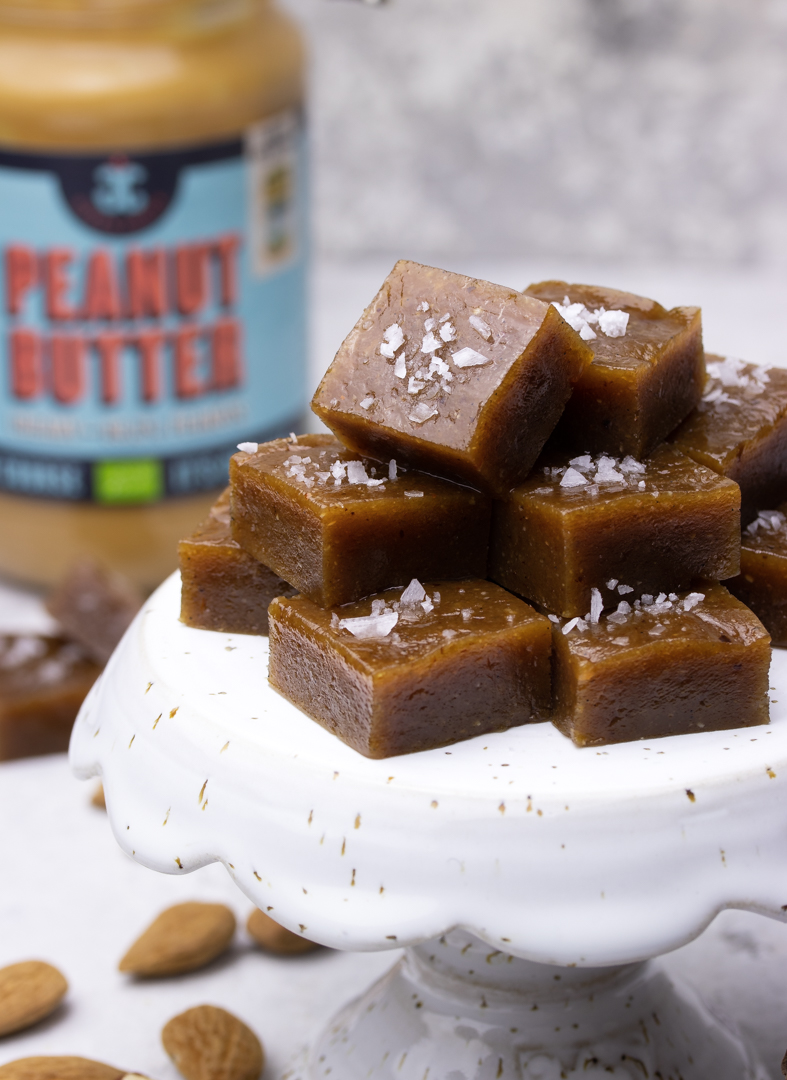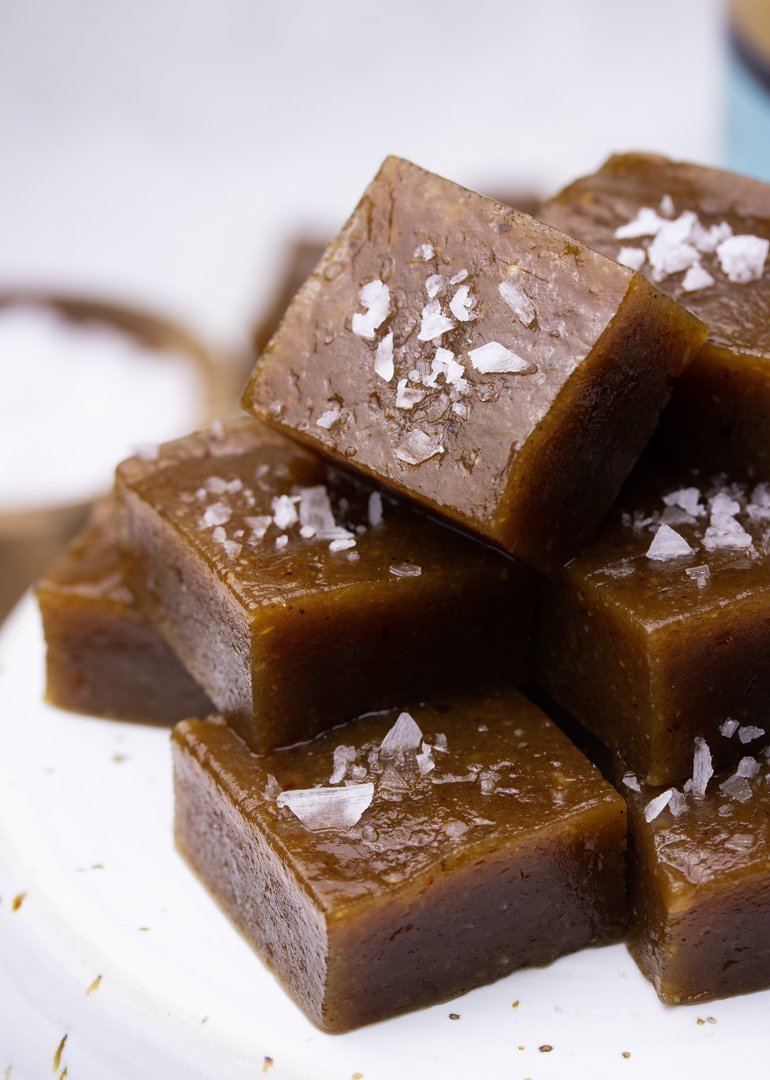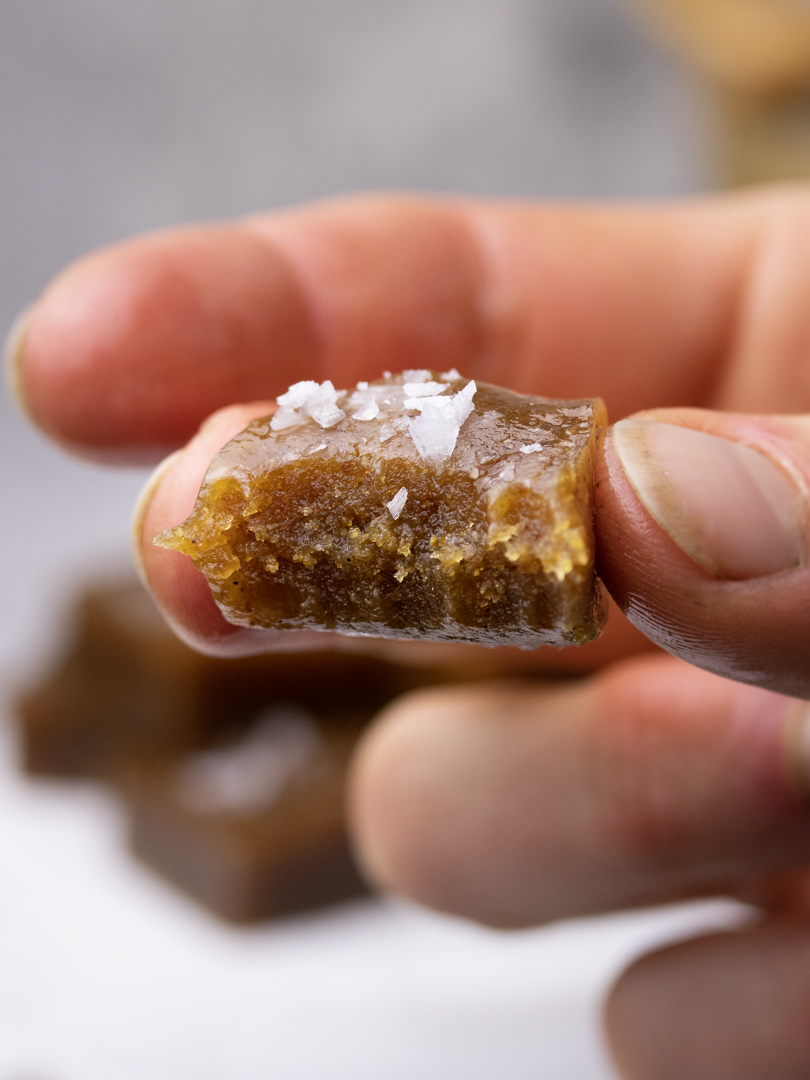 Just look at that gosh darn heavenly texture!!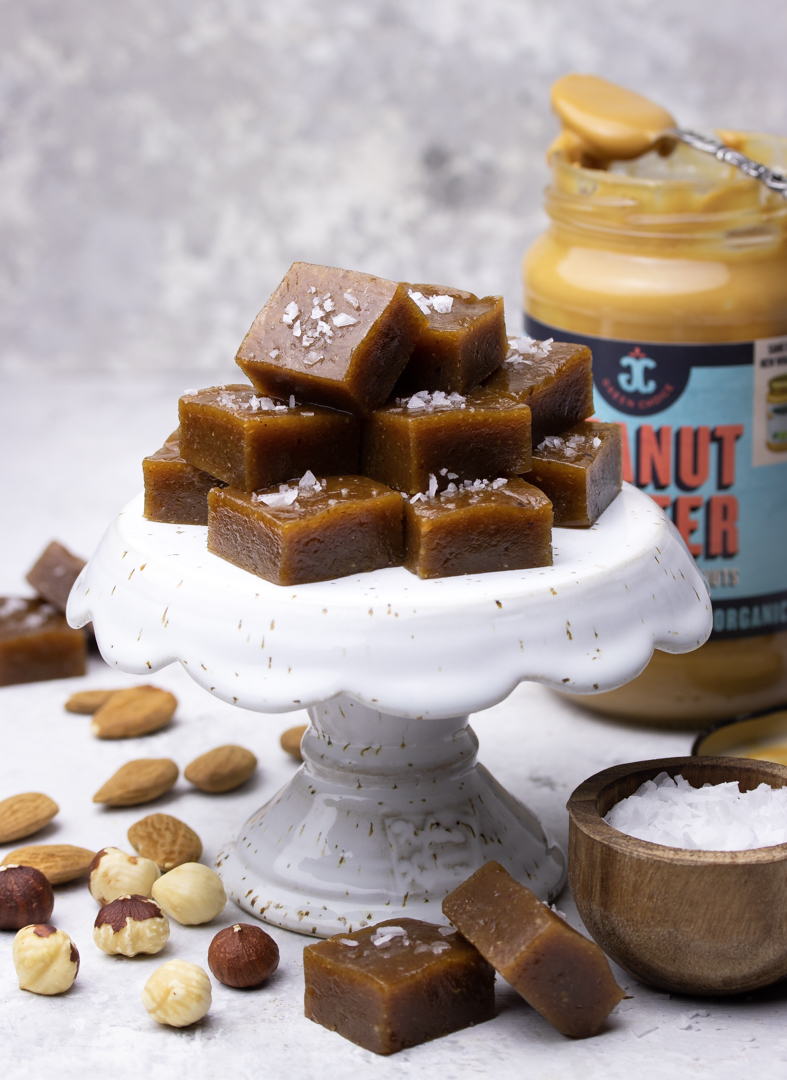 Print
Delicious 2 Ingredient Salted Caramel Fudge
Super simple salted caramel fudge that only takes a few minutes to make
4 tbsp

nut butter of choice

50g

/ 1,75 oz pitted dates
Two hearty pinches of salt

1/2 tsp

vanilla essence
Instructions
Simply mix all the ingredients until you get a nice smooth dough.
Transfer to a big piece of plastic wrap and shape it into a square of desired thickness. Place in the freezer to firm up for around 20 minutes, cut up, and enjoy! Tip, it's absolute best straight out the freezer as it melts in your mouth and is chewy.
Keywords: Salted caramel fudge, toffee, vegan, healthy, date sweetened, easy