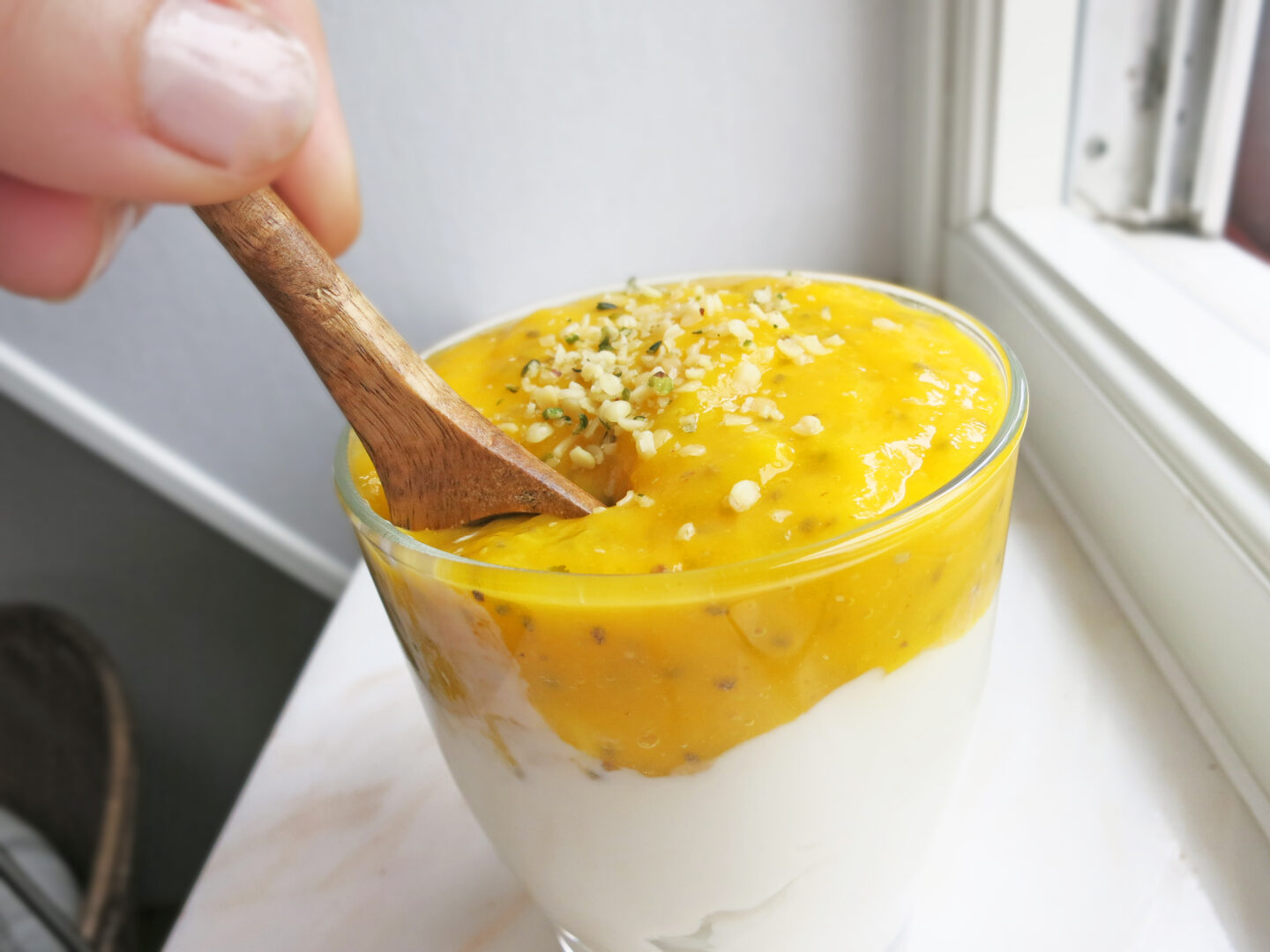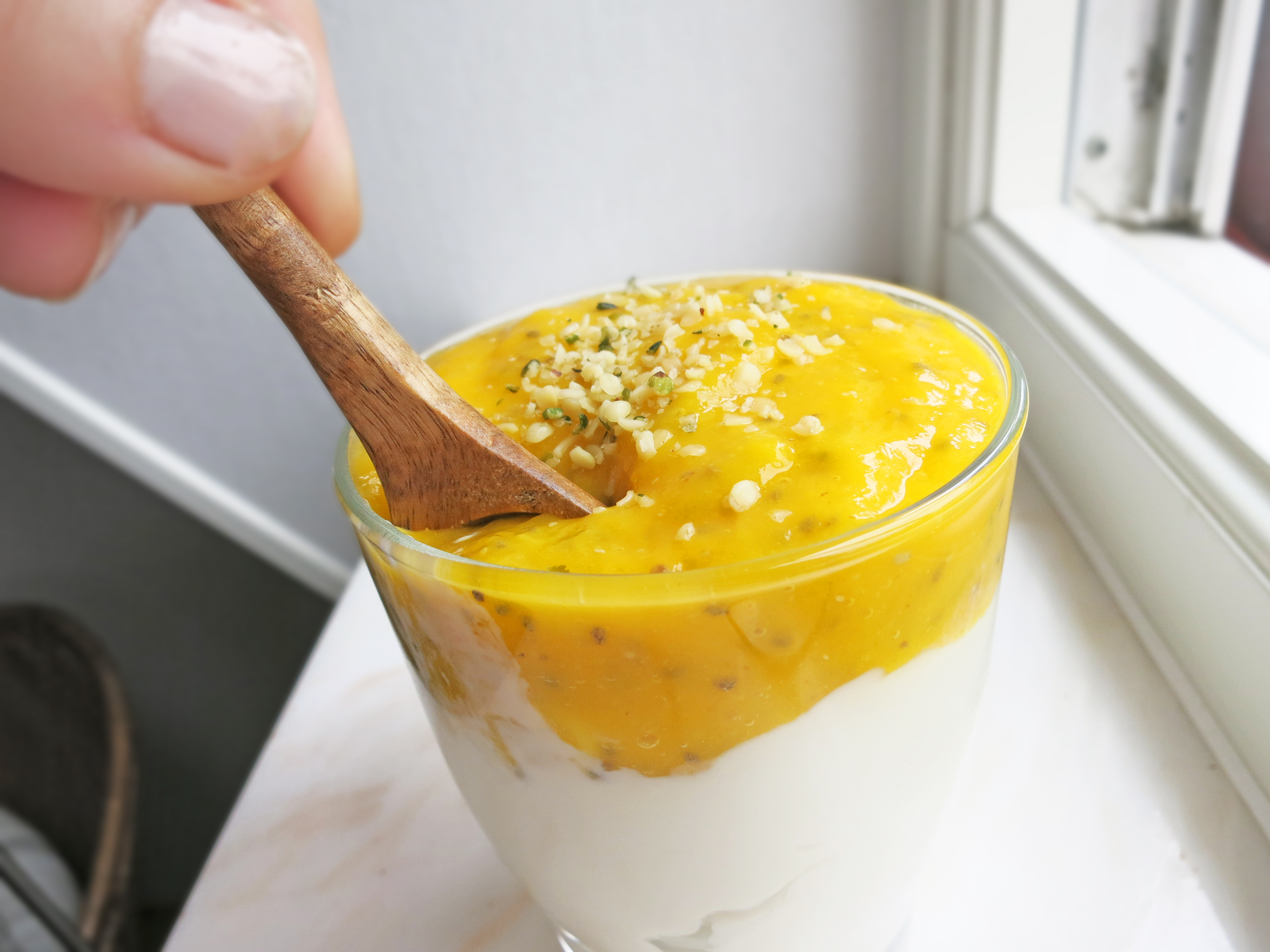 So I have had Alpro's Go On Mango and I found it being pretty darn tasty! The only thing is that the mango sauce is very sweet due to a lot of sugar and such, which I am not a big fan of. So I took my faith in my own hands. I bought the unflavoured Go On yoghurt and made a pretty darn delicious parfait all à la Hanna.
Enjoy!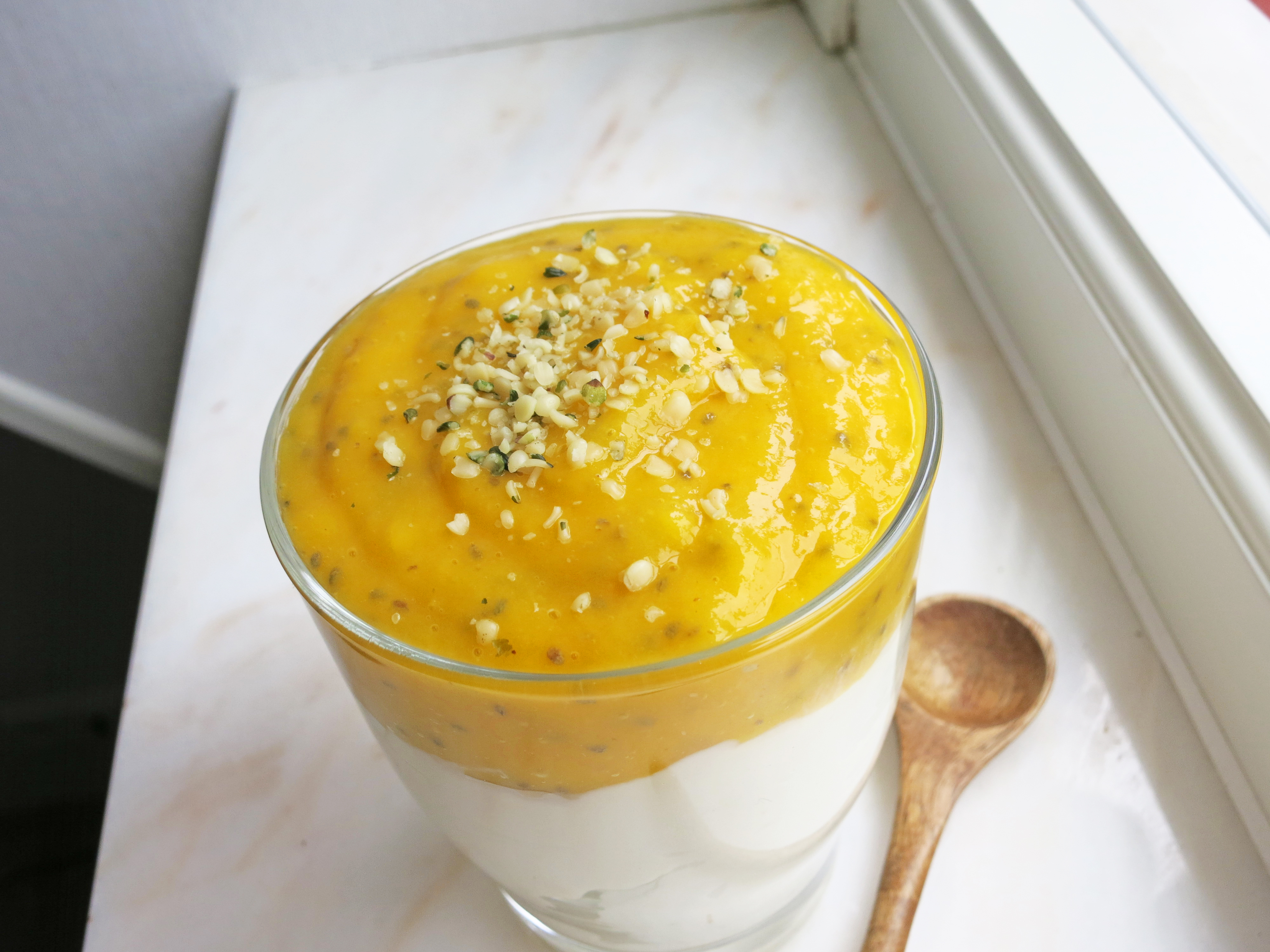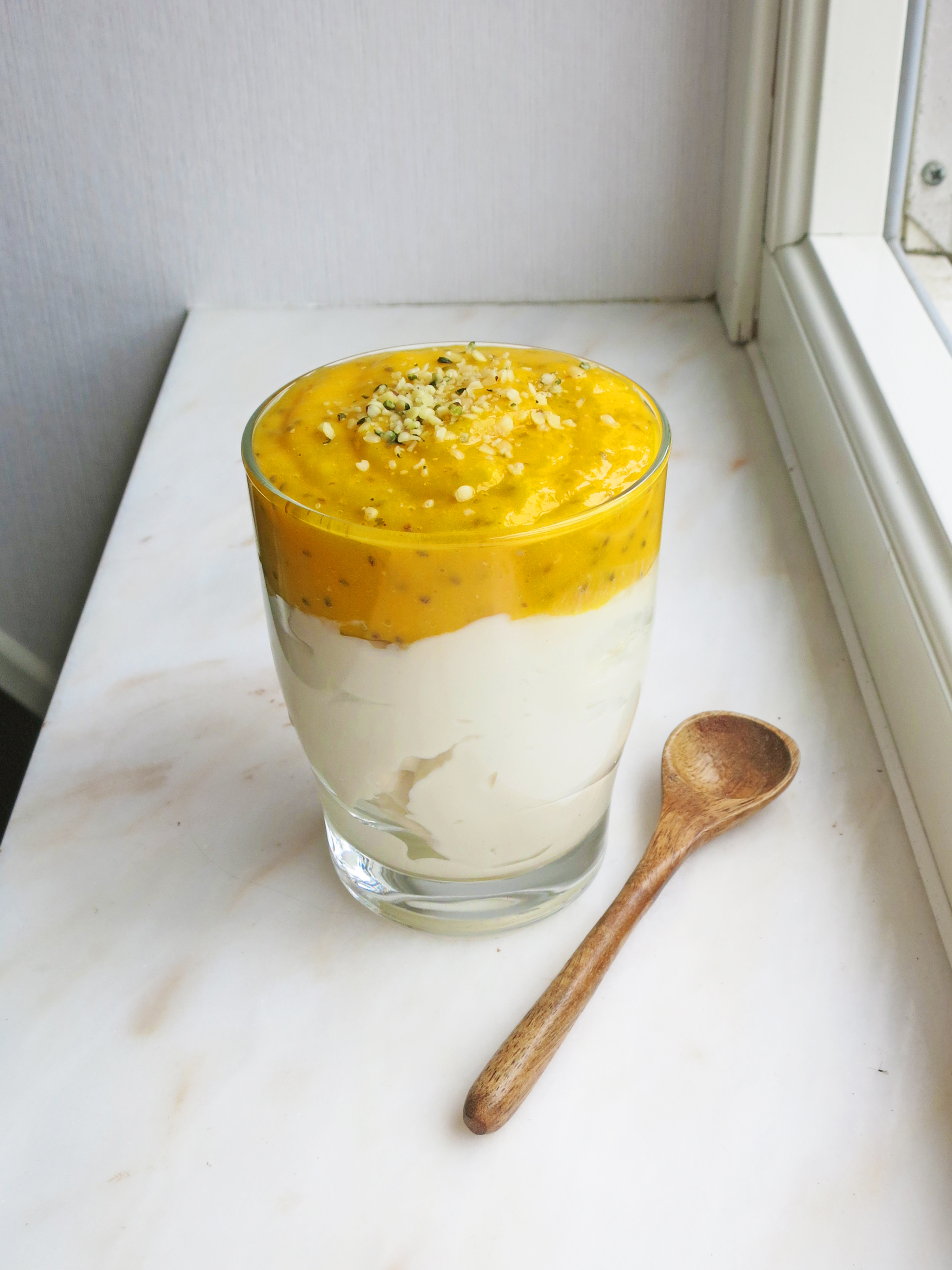 Print
Alpro Go On Mango Wanna Be
400g

/ 1 package of Alpro Go on Natural (or other yoghurt of choice)

400g

mango

1 tbsp

chia seeds

1 tsp

lime och lemon juice
Instructions
Mix the mango, chia seeds and juice smooth using a mixer, hand mixer or food processor.
Divide the yoghurt between two glasses or bowls and top of with the Mango chia pudding. Enjoy!