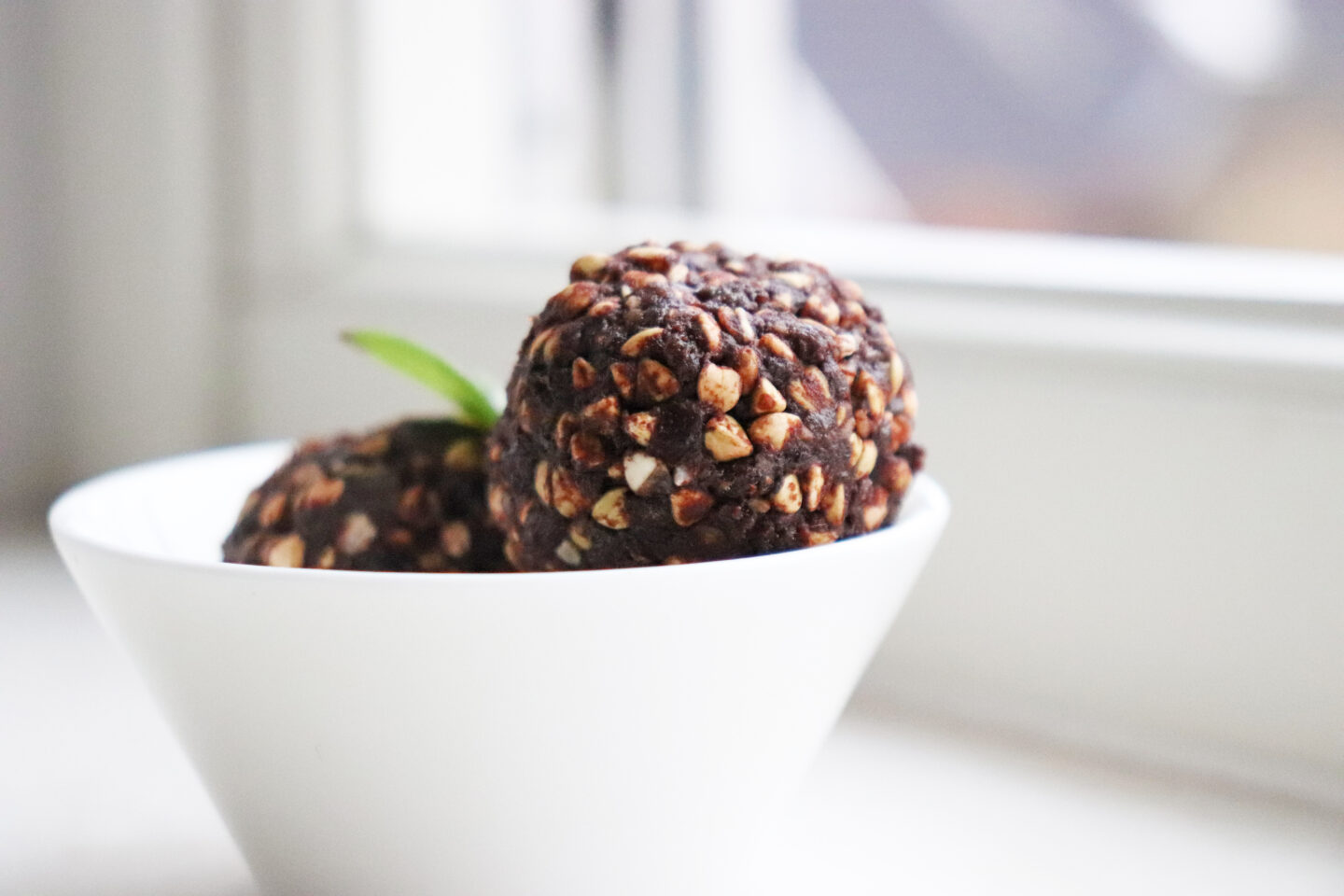 Buckwheat? Sounds so complicated and expensive, right? It's actually not and I promise I'm not saying that for trying to be one of those "vanilla bean matcha chai toffe coffe oats with cacao nibs, caramilez star fruit ETC." people!
To the point, Hanna! Okey, I am glad to present to you the recipe for these chrunchy energy packets filled with delciiiiouuus chocolatelly goodness. Only four whole food ingredients!
I just love how the buckwheat gives it a chrunchy, chunky feel at the same time not being too chrunchy and hard to eat. The apricot and chocolate combonation is also one of my favourites. Do I need to say more?
Enjoy!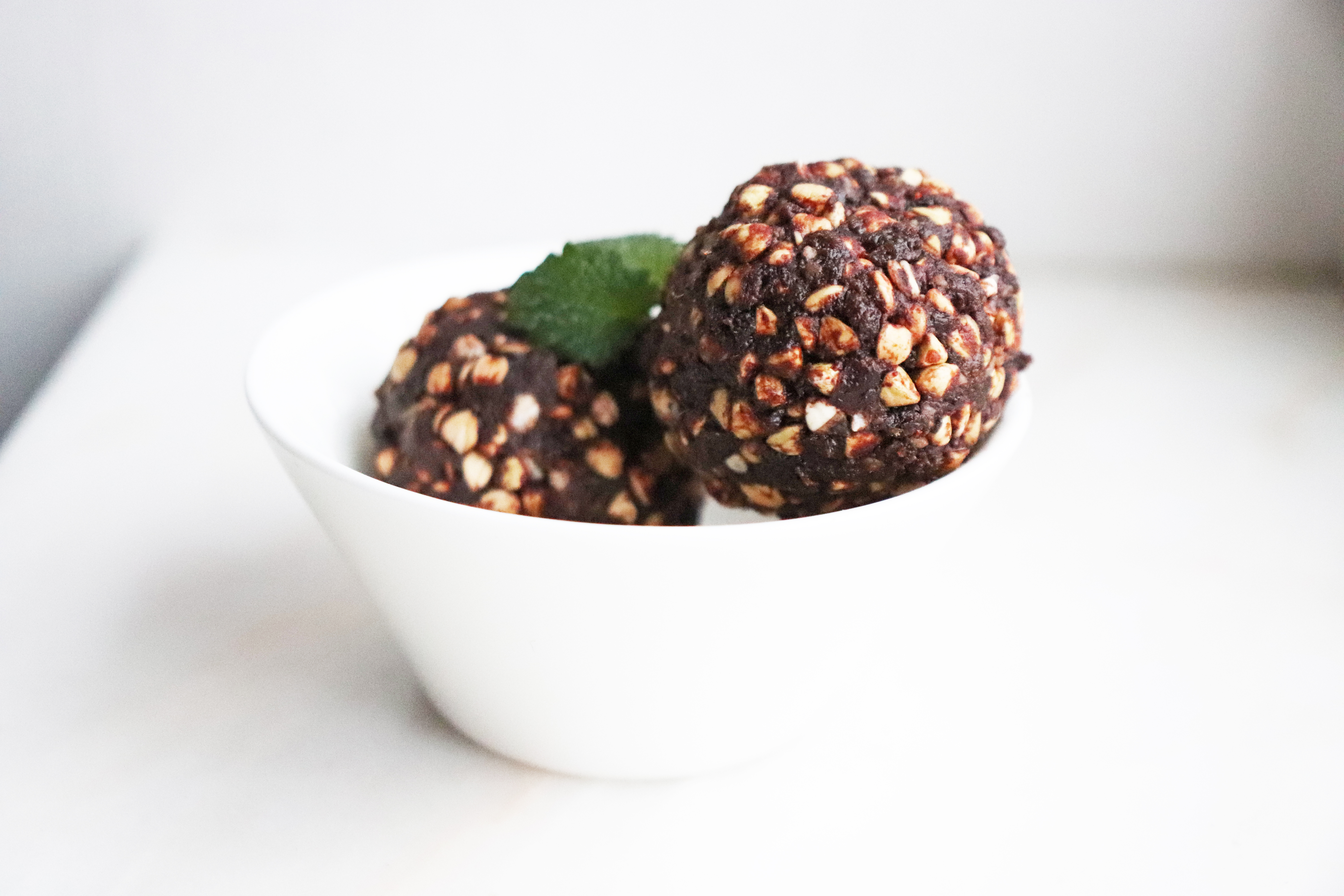 Print
Raw chocolate apricot buckwheat crunch balls
2

,5 dl / 1 cup /  200g / 7 oz ounce buckwheat

10

/ 120g / 4,5 oz dried dates, apricots or such

2 tbsp

of cocoa or cacao powder

2 tbsp

nut butter of choice
Optionally a pinch of salt and vanilla
Instructions
According to recomendations from multiple sources I recomend rinsing your buckwheat for a couple of minutes in boiling warm water and then in cold water for half a minute due to buckwheat containing a red coloring that can irritate your mucous membranes! It's super quick and easy. It only takes a couple of minutes to do.
But all the ingredients except the buckwheat in a food processor or strong mixer until it forms a smooth paste/dough.
Add the buckwheat and  mix in on low speed. Roll into balls and voila! Deliciousness!